With the first eight races of the 2020 F1 Calendar set, Ross Brawn is looking at further venues and alternative layouts to complete the 2020 Formula 1 season. Formula 1 plans to announce the remaining races before the season opener on July 5, and are looking to have races held outside of Europe, with the aim being a 15-18 race schedule.
Several races have already been cancelled for 2020, including Australia, Monaco, the Netherlands, and France, and rumours are now circulating that Azerbaijan could be the next cancellation.
However, several venues have been lined up as possible replacements, including a return to fan-favourite Hockenheim in Germany, Portimao in Portugal, and Mugello and Imola in Italy.
"There are a number of good European tracks where we could add another one or two races on to make sure we have a comprehensive season," F1's motorsport director Ross Brawn told the official F1 website. "We're not going to declare it yet, as it's still a work in progress.
"What we really want to avoid is announcing and changing it. We also need to announce it in enough time so people can make plans. We hope some races in the second half of the season will have spectators, so we need time for ticket sales and promotion to take place."
The 2020 F1 calendar will conclude with races at Bahrain and Abu Dhabi, with Bahrain potentially holding two races using different configurations to boost race numbers and spice up the action.
With the Bahrain International Circuit featuring various layouts that comply with the FIA's Grade One Safety Standard, there is the option to use the 'endurance' layout that was used at the 2010 Bahrain Grand Prix.
"One of the nice attractions of Bahrain is it has many configurations, so we could go to Bahrain and race on two different tracks there," he said. "There's a nice sort of almost oval track that would be quite exciting, and all the layouts have a Grade One licence with the FIA, so that is an option in the pocket.
"Using two configurations involves quite a lot of work for the riggers — for example the timing needs setting up for two tracks so you need plenty of notice. That's something we have to take into account," concluded Brawn.
Pirelli Announce Tyre Compounds For First Eight Races
Meanwhile, with two races to be held at Silverstone, Pirelli has today announced different compounds will be used for each event in a bid to mix up the racing, and have confirmed the compounds for the first eight races of the 2020 F1 calendar.
There will be just three colours at each race in 2020, with five different compounds available: C1 is the hardest, C5 is the softest.
Each driver must save one set of the softest of the three nominated compounds for Q3. This set will then be returned for those who qualify in the top 10, but the remaining drivers will keep it for the race.
Each driver must have one set of P Zero White hard and P Zero Yellow medium available for the grand prix and one of them must be used.
Each driver has 13 sets available in total for the weekend.
Pirelli Head of F1 and Car Racing Mario Isola, who recently spoke about the logistics of the 2020 Formula 1 Season on the Grid Talk Podcast, added "With so many variables at the start of this delayed season, and a flexible calendar that doesn't leave much time to react to changing circumstances, it was agreed with the Teams, the promoter and the FIA to announce the compound nominations for the first eight races this year altogether. As usual, these compounds have been chosen to best match the characteristics of the individual circuit and provide interesting opportunities for race strategy."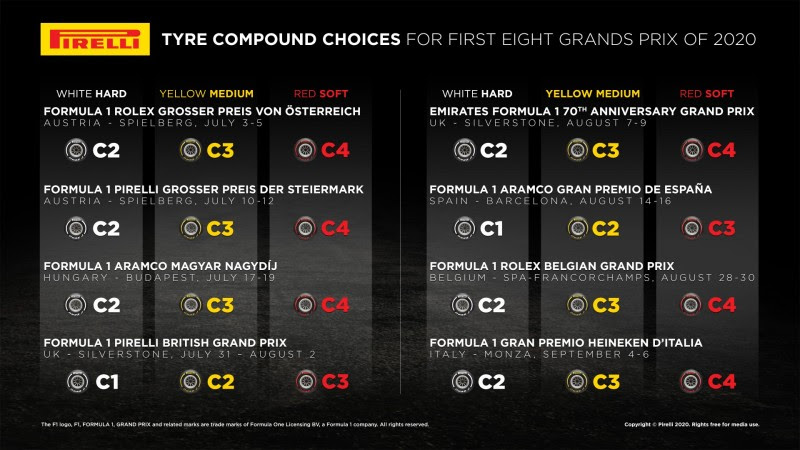 Want to save this information for later?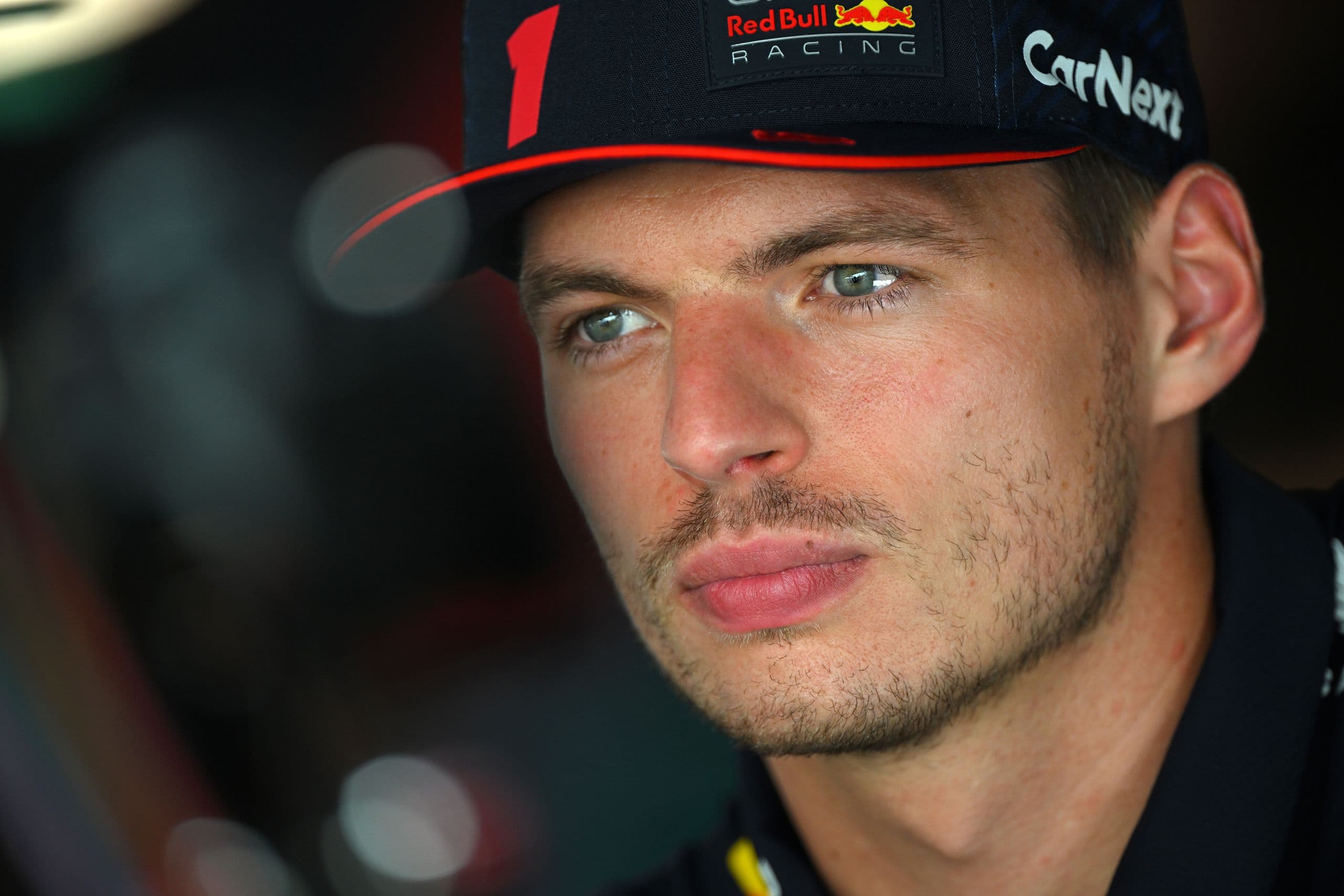 Why Max Verstappen deserves some respect, at the very least, ...