Max Verstappen has cruised to victory at the FORMULA 1 ETIHAD AIRWAYS ABU DHABI GRAND PRIX 2020, leading from lights to flag to beat home Mercedes duo of Valtteri Bottas.
With the trophies already stitched up, attention turned to the fight for third in the 2020 FORMULA 1 Constructor's Championship where McLaren leapfrogged Racing Point to seal a third-place finish.
Listen: 2020 Abu Dhabi Grand Prix Review Podcast
Lights To Flag Win For Max Verstappen
Making the most of his pole position, Max Verstappen drove away from the field for a lights-to-flag victory in Abu Dhabi, his second race win of the season.
'It has been a very enjoyable two days which we didn't really expect coming into the weekend. Being on pole was already great but to win here is a perfect end to the season for us all.
'The tyre management was good and the car had a nice balance which made it very enjoyable to drive. I expected a very tough fight today but I think we managed everything very well and there was never really a moment where I felt under pressure which is a pretty good feeling.
'To finish the year off like this I'm of course very happy with and I just hope we can start next season competitively, so we can be there right from the start, as we want to be able to try and fight for the championship but for that we need to start strong.
'Everyone in the Team and at Honda has worked so hard the whole year to improve the car and this is a really good boost going into the winter and I hope everyone gets to celebrate tonight,' said Verstappen.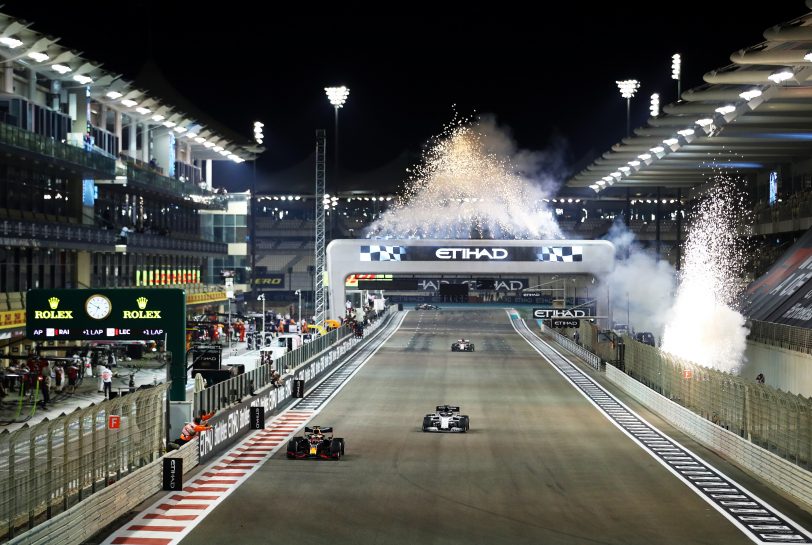 Valtteri Bottas Seals P2 In Driver's Standings
By finishing second, Valtteri Bottas ensured he held onto his runners-up position in the 2020 FORMULA 1 Driver's Championship.
'Congratulations to Max and Red Bull on the win. They were just too quick today and we couldn't quite keep up with them.
'We expected the race pace to be quite equal heading into today, but they were able to really control the pace and build the gap when they needed to.
'From my side, though, it was a solid race with no mistakes and I think I extracted everything from our package. So, in that sense, it's been a good race, I finished ahead of my team-mate and it's nice to be back on the podium.
'A huge thank you and well done to the entire team on an amazing year. I'm really proud we could end the season with P1 and P2 in the Drivers' Championship; every single team member has done such an incredible job, so thank you very much.
'I still have a few commitments to do but then I'll have some time off over Christmas, and then a quick reset, some training and we start from zero again for next year. I'm looking forward to it,' said Bottas.
Lewis Hamilton Happy With A Podium
After coming back from a Covid-19 enforced break, Lewis Hamilton was happy to be on the podium for the final race of the 2020 FORMULA 1 season.
'Considering the past couple of weeks, I'm really happy with the weekend and to finish on the podium.
'Obviously, it's not as good as I'd have liked, but congratulations to Max and Red Bull, they were very quick today and deserved the win.
'This weekend they were just too far out of reach for us and we couldn't hold onto the pace they had. It was fantastic to see Alex right up there with us, too.
'From my side, that was a hard race, so I'm definitely glad that it's over. But on the bright side I made it through, and I didn't think last week that I'd even be here.
'So, I'm just grateful for my health and looking forward to recovering over the winter and getting back into training, to get my body back to where it should be.
'Finally, a huge thank you to the team for their continued support and hard work. They've done a great job all season long and it's fantastic to end the season with two podiums,' said Hamilton.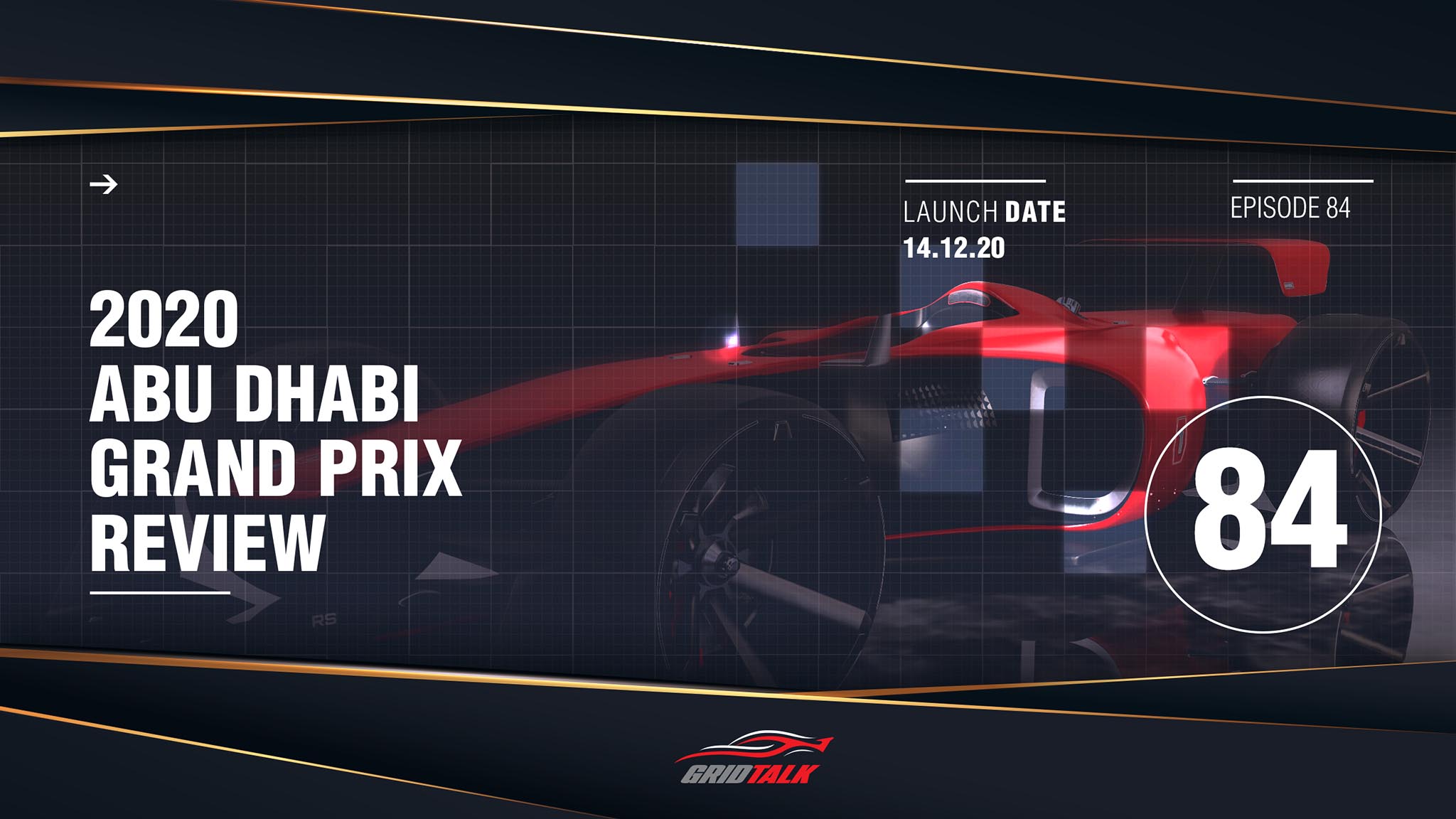 Welcome to Episode 84 of our Formula 1 podcast, Grid ...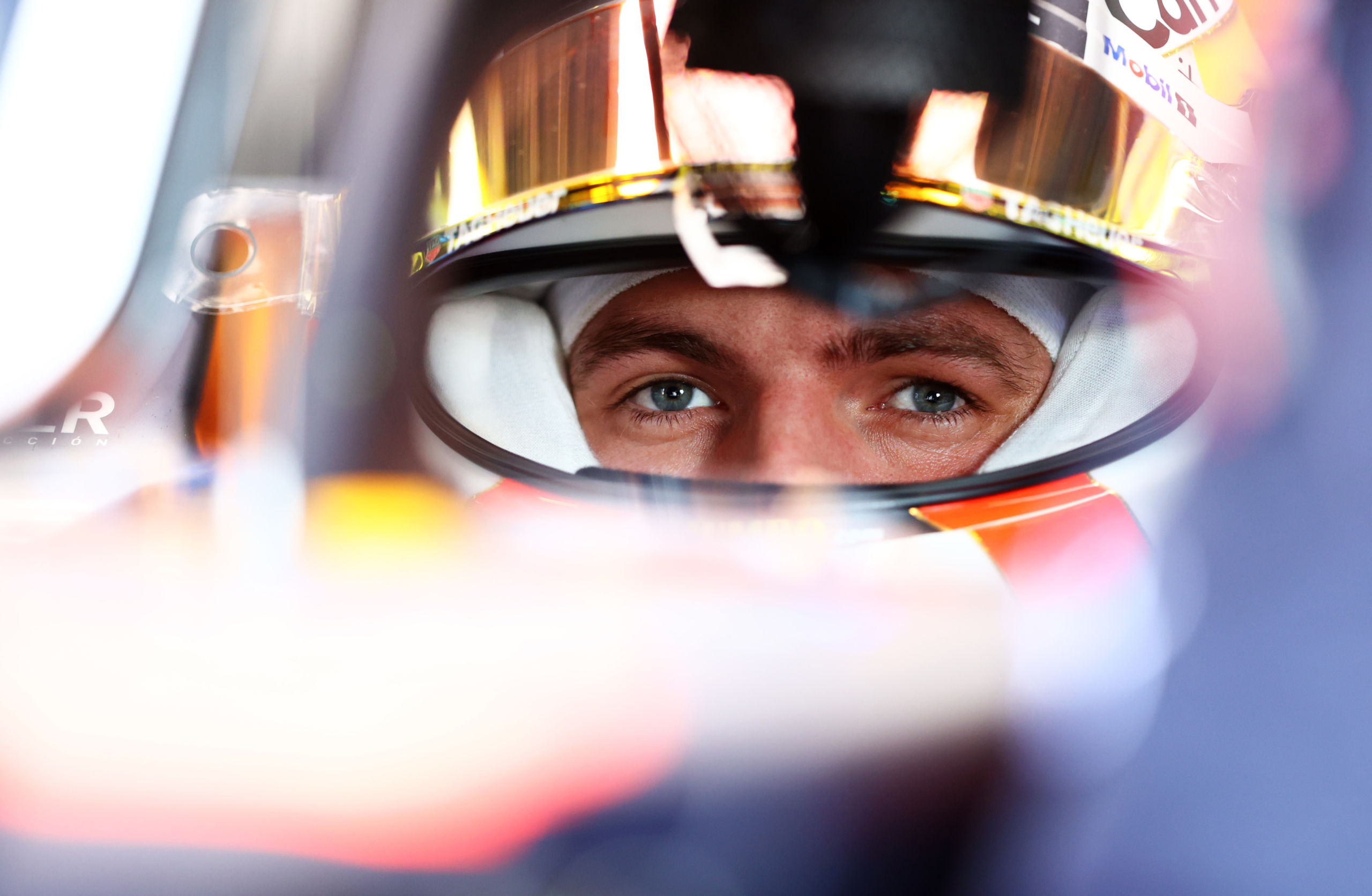 With two weeks between Monza and Russia, the collision between ...