Entering the sixth season of Mercedes' domination atop the F1 world, their chief rivals continually unable to achieve the same heights, we face an immediate future that looks very one-sided, some might even say boring. To the casual fan, it would be relatively easy to judge the sport with a quick glance at the past nine years of championship winners and be critical: just two teams and three drivers have won everything. 2019 started with five consecutive one-two finishes and a win in the sixth race, Monaco, for the Mercedes AMG F1 juggernaut. Not too many occasional viewers would look at this consistency among other bones to pick and see something worth getting a tattoo over. Obviously, we diehards are a different story but even we can see the sport needs something to change.
In contrast, the DNA of the sport is sublime. Who can't recall the sound of the screaming engines of past eras? Who doesn't know where Monaco is (or what Kimi Raikkonen walked away from there to do)? What do the names Schumacher, Senna, and Alonso mean? Anyone attending a race leaves so in love with what they see and hear and smell that they never forget the experience. The next weekend, you're the person who gets up at 5 am to catch the next race (while the rest of the family sleeps) and realizes F1 has made its way into your blood. I count myself as one of these people. So, with both sides of the discussion in mind, it's time to take a look at four things that could make F1 great again.
As always, feel free to disagree in the comment section below.
Make Formula 1 Great Again
1. Passing
Fortunately, a common complaint is also one not short on solutions. More passing would be an immediate on-track and viewership benefit. When two drivers in identical cars can't follow each other closely through corners (where a lot of time can be made up) and then sail by one another on long straights, there is something wrong with the current formula. Liberty Media, F1's parent entity, has sniffed around ideas for several years, even trying minimal regulation changes to make this a reality. Unfortunately, it hasn't (yet) had the desired effect. Several drivers have said over the past few years that improved mechanical grip would be of far more value. Engineers have mused a return to ground effects would provide the same result. What we don't need is more DRS or other gimmicks.
In 2018, drivers overtook one another 1,056 times for an average of 50.3 times per race. That might sound like a lot until it's compared with other racing leagues. And, let's face it, people don't turn in just to watch cars travel in a line together. Whatever the solution is, and F1 has the ability to prove and adjust regulations to whatever path they choose, it is clearly possible – and much needed.
2. Grid Penalties
Grid penalties are consistently a painful circumstance for anyone who follows the sport. However, they're also the only legitimate tool F1 currently has for mixing up the starting order.
It's extremely infrequent a smaller team driver will pull off a miracle and crack the top 6; Pierre Gasly in Bahrain, 2018 is the only example from recent memory I can think of. Yet people routinely complain about their favourite driver dropping 5 places. Suffice to say that nobody actually likes the current format.
The system needs a complete reboot. Instead of grid positions being dropped for a seemingly arbitrary number of spots, the driver taking the penalty should be relegated to the back of the field. For the bottom seven teams, this would hardly hurt. The top six almost always remain in orbit of each other even with position drops. If one, or two of those drivers were forced to start from the back, it could really turn up the heat on race day. A McLaren or Haas or Toro Rosso, a Sainz, Albon, or Magnussen in amongst the top teams is a tasty idea. Some of those cars would likely remain competitive for several laps and, on close circuits like Monaco or Spain, might yield the rare opportunity for a podium.
At worst, it would allow fans the spectacle of watching a Vettel or a Hamilton cutting through the field like a scythe. And, sometimes, these instances could even translate into a thrilling win – like Valtteri Bottas taking second after dropping to last in Azerbaijan, 2017. These races would create lasting, edge-of-your-seat excitement that keeps fans coming back for more.
3. Equal Machines
All the greatest races involve close, intense competition and tension. This happens when there is parity – brought on by regulation changes, weather events, or equality amongst the teams. The results are awesome. Yet, F1 teams invest vast sums, employ bright minds and work long hours to create the marvels and concepts they do. Those shouldn't be taken away with a common engine or aerodynamic package. It would kill the heart of the world's most premier racing category. At the same time, the discussions about who is the best driver need to move from the philosophical into the physical. The way to achieve that is through parity.
Whose mouth doesn't water at the idea of Fernando Alonso getting a shot in a Mercedes or even Nico Hulkenberg trying out a Ferrari? Many dream about that kind of true top-level competition. And, it could be a reality.
Six times per year (once for every car maker, including Honda) a competition in street cars could take place. 20 lap sprint races with half-distance driver changes could be split along team lines. Each road manufacturer would provide cars for a single race. Those actually in the business of selling autos would leap at the opportunity to showcase their best and the fans would finally see all the drivers in equal machinery. Liberty could even use it to showcase how F1 technology has influenced road technology while the racing spirit of the drivers would ensure fierce competition.
Surprisingly, there is even precedent for it:
So, maybe on Friday in Austria, we could see 10 Alfa Romeo Giulia's all lined up beautifully, in reverse order of their current championship status, with the world's best drivers behind the wheels. It could be a separate cup with money and, most importantly, pride on the line to settle who the greatest F1 driver among equals is that season.
4. Proper Venues
Tracks really need to be designed with racing in mind. The recent announcement of a return to Zandvoort for 2020 is a good example of the wrong priorities winning out. Yes, Verstappen fans in the Netherlands will be over the moon. Yes, it is an amazing setting. But, in a sport already beset with processional races, the last thing fans need is more follow-the-leader weekends. Liberty needs to stop simply accepting the money from whoever can pay the fee and start looking at each addition or subtraction from the schedule in terms of what it means for racing.
Take Azerbaijan, itself a recent addition to the schedule, for example. Plenty of wide open space, high speeds and hard braking points routinely contribute to this race being among the best in each season. In contrast, Zandvoort, Monaco, Spain, etc. are all narrow with short distances between corners. There could be several reasons why tracks contribute to a lack of excitement but the point is there are also reasons why some circuits are good. In any business-first sport, it's the fans who get less. F1, from an administrative standpoint, has long been all about the money. It's time more was done before a race was added to the calendar to ensure it won't take away from the spectacle it hosts.
F1 is a complicated sport to love. Sometimes, it can seem perfect. Other times, a distraction during a race is a welcome development. There are many reasons for these differences but, importantly, there are also many solutions for the not-so-great aspects. It is not always easy for governing bodies to see everything. It is even harder for them to fix it all. As fans, it's our duty to embrace the really good ideas. But, it will still always remain our pleasure to keep getting up in the middle of the night to switch on an event thousands of kilometres away just on the chance it's one of those perfect days.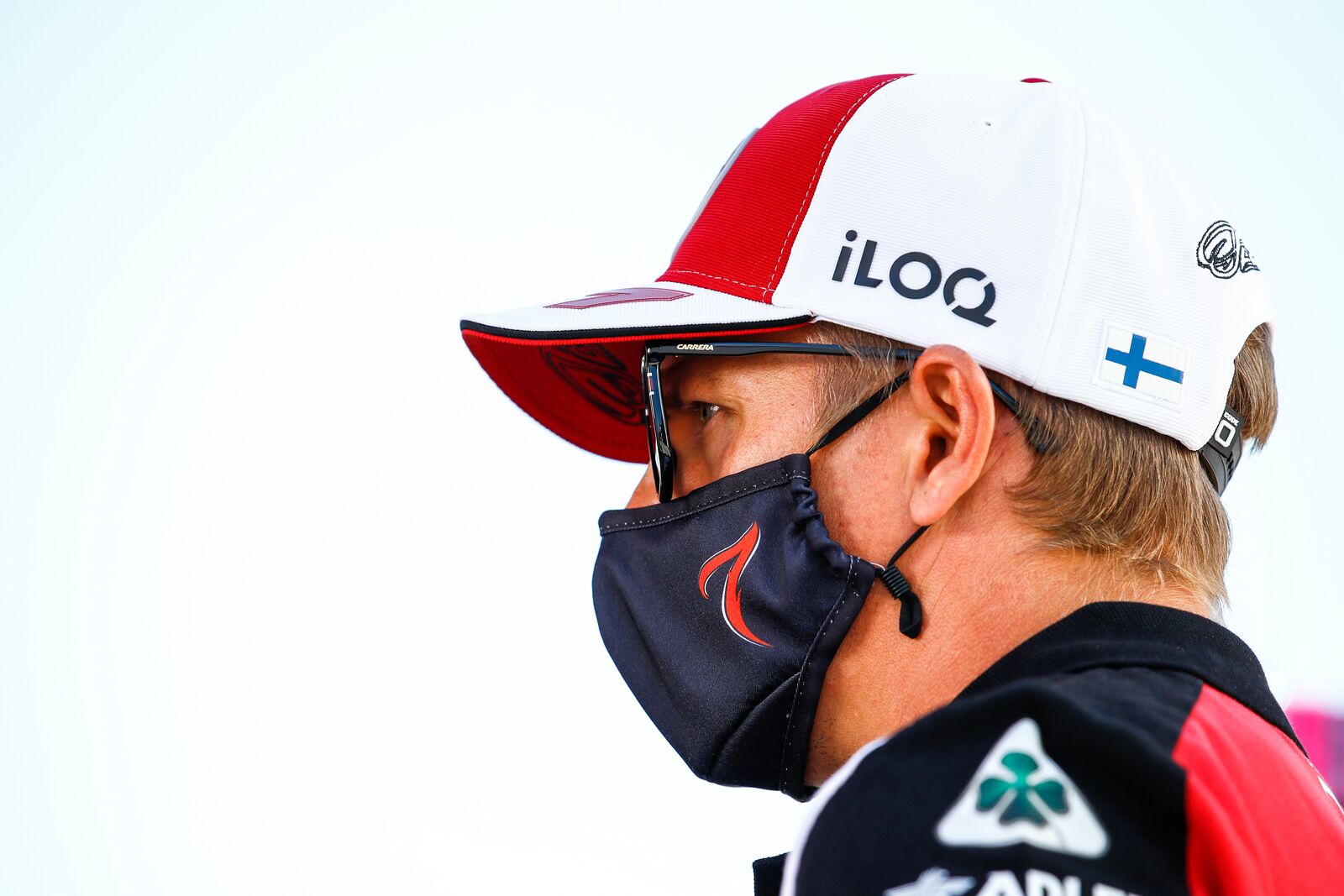 "Kimi, why do you think the move to Sauber would ...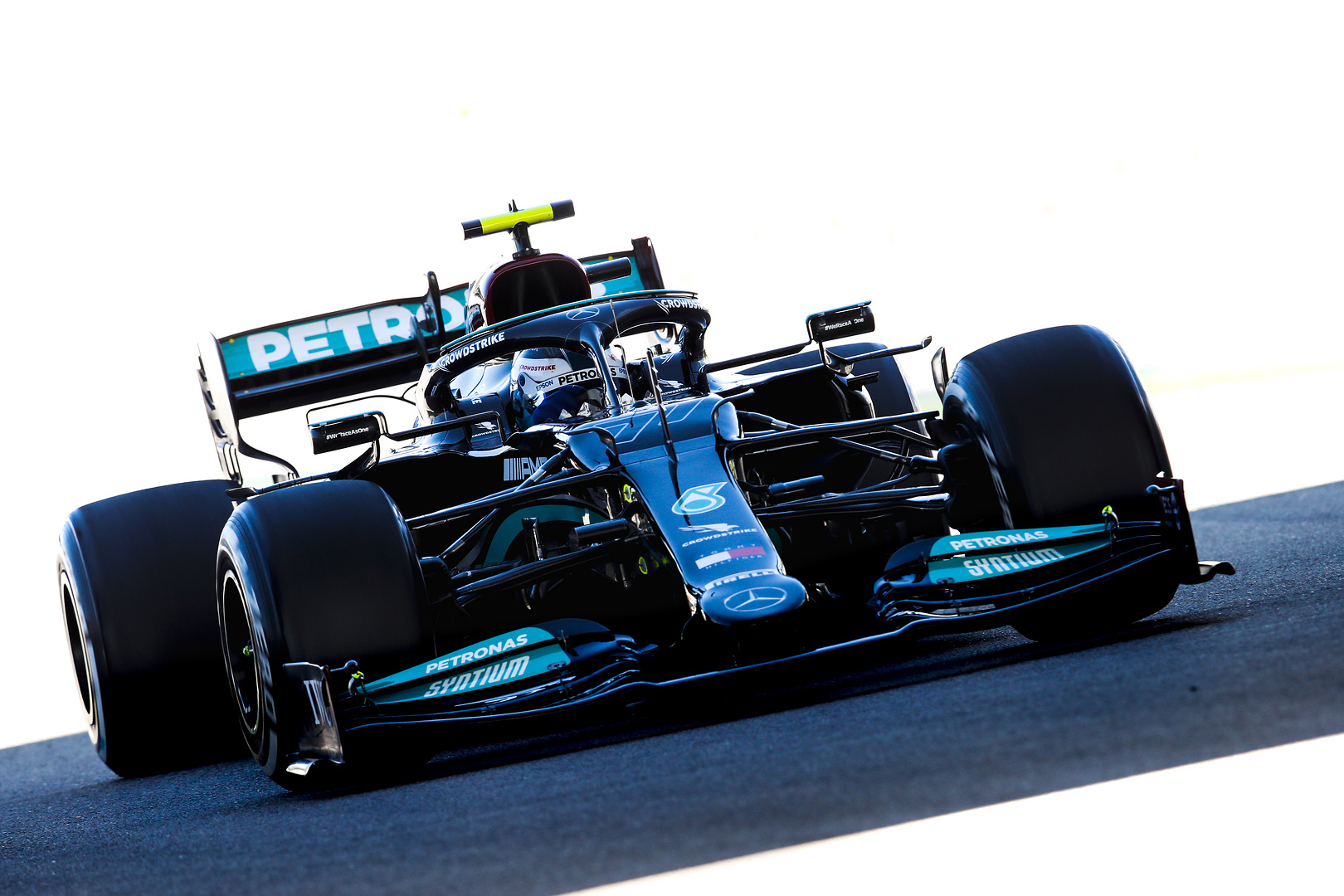 It was a strong Friday showing for the Mercedes-AMG Petronas ...