From the onset of 2017 F1 season until the present day, Lewis Hamilton and Valtteri Bottas formed the most daunting pair on the Formula 1 grid. Even as a few races are still left to be contended, it could be said, Bottas, has continued to up the ante of attack for Mercedes, knowing well that it is his teammate, Lewis, not he who's in the title fight against Max Verstappen.
A few hours earlier, it ought to be reminded, Bottas collected yet another P3, his sixth third on the grid result this season and his seventh podium for the current championship.
To rule in any sport is a matter of pride, but to be a formidable bunch in Formula 1 for a period no fewer than half a decade is no small feat.
But remember, it's something that one can't do alone, always requires the effort of your teammate, something that gracious multiple time world champion Lewis Hamilton duly recognizes, which is why as his teammate is now confirmed to join a new team, the great Briton feels the inch.
During the past five years, Valtteri Bottas, now Alfa Romeo-bound for 2022, collected 9 race wins with Mercedes and took his overall career podium tally to 63.
That's not a small feat even though it may not come across as a commanding one.
The dream to win a world title, which Bottas had prepared himself for, wasn't achieved at Mercedes and may still not come to fruition given the menacing form both Verstappen and his archrival, Lewis Hamilton are currently in. Yet, Bottas' contribution to lend solid credibility to the Toto Wolff-led outfit cannot- and must not- be doubted.
A few hours back, when there appeared an image in the aftermath of the Zandvoort contest, showing Lewis embracing Bottas, it wasn't just a pretty sight; it made for an emotional and inspiring image. The sight of a great world champion recognizing a driver that fully supported him, thus let full support to his racing outfit, often at the behest of being subjected to the most unbecoming names and vile trolls on social media.
Think the near-certain Sochi race of 2018, where upon being instructed, Bottas paved way for Lewis to go through and clinch the victory, which always belonged to the Finn. Had that not happened with the Finn overturning the team orders, who knows where might the then 29-year-old have ended in the championship?
If not for much, he'd have certainly bagged a tenth career win, breaking into double-digit figures in the pinnacle of Grand Prix racing.
But all said and done, Bottas must be hailed for always trying, even if not so intensely or bravely on occasions where he could've done better.
That told, Hamilton offered his teammate of 5 years a fitting tribute by extending the following words:
"I'm immensely proud to have worked alongside Valtteri Bottas for the last five years," posted Hamilton. "Together, we've been part of a team that has delivered four Constructors' Championships, and we've motivated one another to keep pushing through the ups and the downs.
"He has been the best team-mate I've had the pleasure of working with. Your speed and resilience has been impressive but where you truly stand out to me is the human being you are.
"You are greater than you know and I know there's a bright future ahead for you.
"Thank you Valtteri for all of your support and amazing contributions to this team. You will be missed. I wish you all the best for your future endeavours. Let's finish off strong and get that 8th for the team."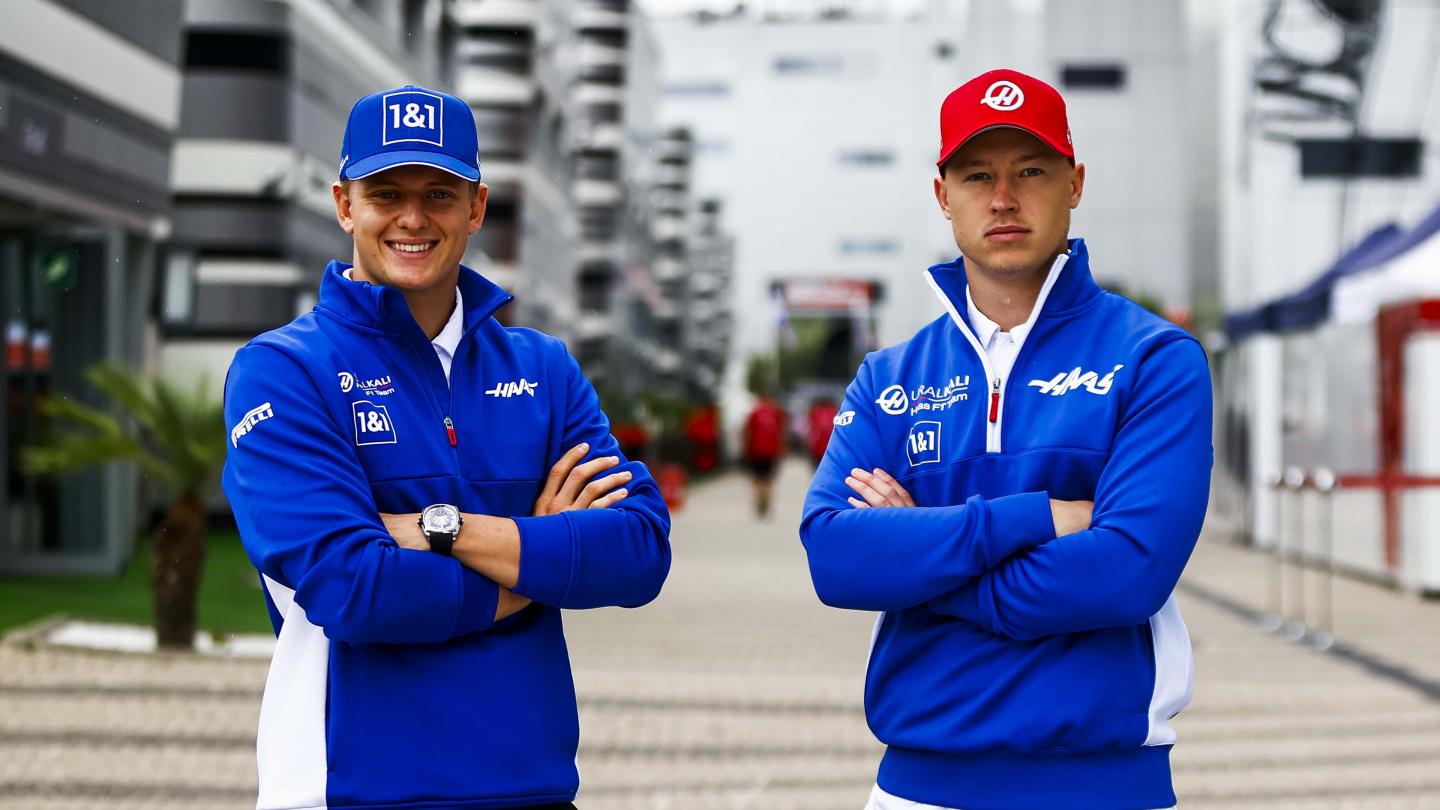 Uralkali Haas F1 Team will enter the 2022 FIA Formula ...