The intensity and closeness in the ongoing F1 world championship battle is something the sport hasn't quite seen in a long time. Last that a driver came close to challenging none other than Sir Lewis Hamilton was the Briton's former teammate Nico Rosberg in 2016, the German excelling in the end. But that wasn't before holding a closely-fought duel in the desert of Abu Dhabi.
From the looks of it, it does appear that the 2021 F1 championship ending may go down a similar road with a close finish slated for the season-ending Abu Dhabi Grand Prix. But for Max Verstappen, still the championship leader, to enjoy that kind of luxury, it would have to be a second-place finish at Jeddah (if the Dutchman can't win) in the wake of another win for Lewis Hamilton.
Not that Max Verstappen would like that one bit; for where the flying Dutchman is concerned, another win plus the record for the fastest lap would be his necessary aim. Not that Lewis Hamilton, on his part, would let that happen or do anything to make it any easy for his arch rival, the only driver since Rosberg who's challenged the great driver's authority on the grid.
For where recent form and latest exploits are concerned, then it seems the momentum clearly rests with Sir Lewis Hamilton. But then since when has an F1 title been decided by things like momentum?
After all, a driver is clearly as good as his last race and it's what he does on a given race day that helps ascertain his standing in the sport.
And in that regard, Lewis Hamilton would need more than just solid momentum going into the contest at Saudi Arabia. He'd need an engine and one to its fullest power that can help his chances at the next race.
With that it becomes necessary to understand the Lewis Hamilton engine update. So what is it?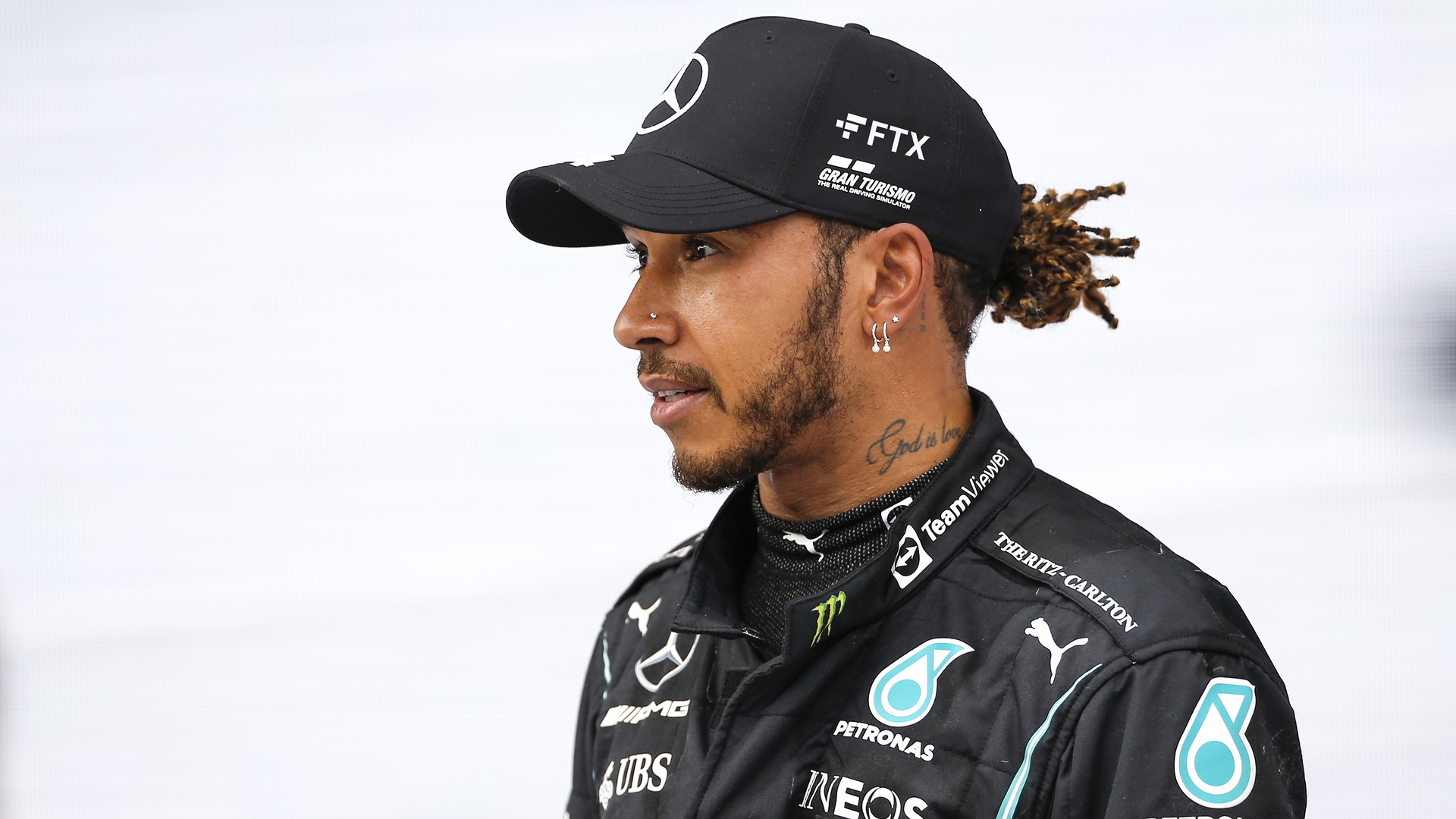 The following is what Toto Wolff had to say post the Qatar GP, when asked about Lewis Hamilton's chances at the Saudi Arabia GP besides touching upon the subject of the engine update:
"We've seen pretty big swings of performance over the recent races, [but] if we look at the track in Saudi, I think it should suit us. For Lewis, we have got the more powerful engine to go in the car, so that's going to give him a useful engine. In Saudi it should be a good track for us but we know this year, when we think it is a good one, it can turn the other way around. But it is long straights and we will get our spicy equipment out, the engine, for Saudi Arabia. Hopefully Valtteri [Bottas] can be right up there because we need him, but in any case if everybody finishes the race it is going to Abu Dhabi," concluded Wolff.
The above told, there's little reason to doubt the potential or talent of Lewis Hamilton and Max Verstappen, both of whom would be under immense pressure for what lies at stake is a world champion. Just another in the long list of reasons to look forward to Saudi Arabia, a venue that will once again pose challenges and questions to all twenty drivers on the grid for the surprise factor.
That F1's never raced there before this upcoming race is about as interesting a spectacle to observe as is to speculate just who might end up winning the battle. So who do you think might come up trumps at Jeddah?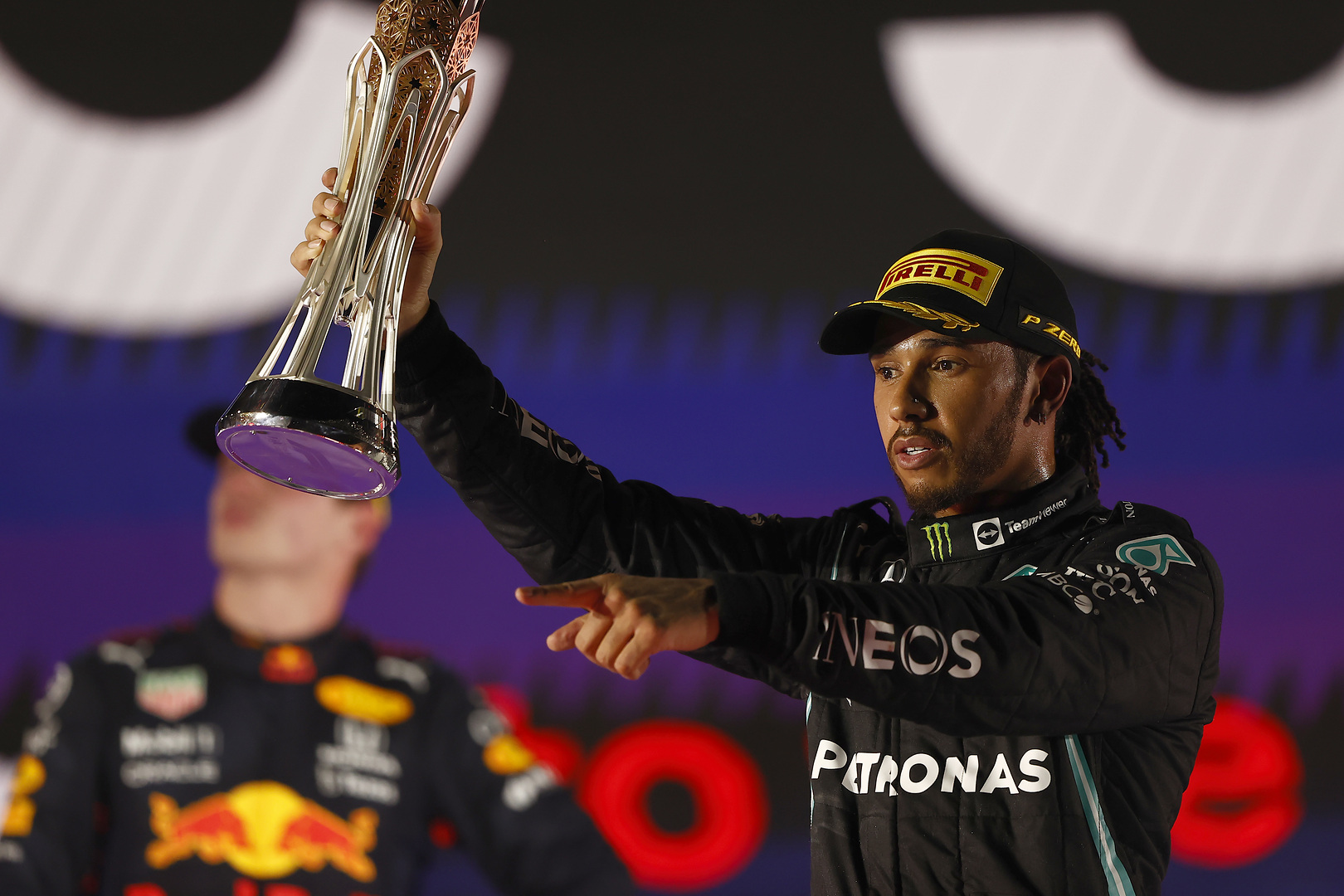 Lewis Hamilton took victory in Jeddah, and put in the ...