Lewis Hamilton has dedicated his pole position at the 2020 Belgian Grand Prix to the late Chadwick Boseman, who passed away after a long battle with colon cancer.
For Hamilton, Boseman was a tremendous role model to black children everywhere, showing them that they can make it in a tough town like Hollywood, and play powerful characters.
News Of Chadwick's Passing Broke Hamilton
After a tumultuous year, the news of Chadwick's passing broke Hamilton, and he had to dig deep to find focus for qualifying.
'Today a very, very clean session. Every lap was just getting better and better. We did a lot of great work in the background. It's a really important pole for me because I woke up to the saddest news of Chadwick passing away.
'It's been such a heavy year for all of us and that news just really broke me. It was not easy to get back in focus coming in today with that hanging on my heart, but I was like 'I want to go out there and drive to perfection'.
'What he has done for our people, what he's done for… this superhero shows all these young kids that it's possible. He was such a shining light. So we carry that forever.
'We met in New York, during Fashion Week, possibly last year, or maybe the year before. We were out at the same dinner. I also met him at the Met Gala. I think it was the Met Gala Week, and had the opportunity to meet him then. And I saw him a couple of times throughout the rest of the night and we actually partied away together. We were on the same table basically. It was an incredible scenario and I just remember talking to him.
'I remember when Black Panther came out and I'm a huge, huge Marvel fan, so just knowing how Hollywood has been for a long, long time and to see the first black hero, superhero come out I think everyone was just so proud. To really represent. And again, I think the whole thing in general, this underrepresentation is such a common thing and so to be able to see somebody make it like him, and be such a powerful figure within the Avengers world, it was incredible.
'I can imagine a young kid looking up and seeing that it's possible to be a superhero now. A young black kid. I think his legacy will always live on.
'I was saying downstairs, it's not been an easy day for the world. Our superhero, a superhero died last night, so that was really weighing heavy on me today, so I was so driven to deliver a good performance today so I could dedicate it to Chad who I was really, really lucky I got to meet him once and tell him how awesome he was.
'Because I remember when I was a kid, Superman was the hero. Didn't look like me but I still thought Superman was the greatest. And so, when Chad became the king, when he became a superhero in Wakanda, it was such a special day for so many people because I know that young kids, like myself, will be able to now look up to him and see that it is possible to be able to do what he did. So this one's dedicated to him.'
Hamilton Opted Against Using A Tow
With the Mercedes drivers taking it in turns to choose who goes out first in qualifying for each race, Hamilton chose to go out first at Spa, ignoring the opportunity to get a tow.
'From weekend to weekend, Valtteri and I have a choice. One weekend it's his choice to go first or second and others it's mine and this weekend it was my choice and I decided to go first and I just wanted to be out in the clear and not have to back up in the last corner behind people.
'I just wanted clean air in front of me. I think it worked. I think there's potentially a small gain from being in the tow but then there's equally a potential danger of being caught behind someone, someone making a mistake and causing a yellow flag ahead of you, all sorts, so I just made sure I was clear of that so I could pull out the best lap I could do.
'I studied that (the tow) and of course, there have been times where we have had to try to get a tow. You've got these three difficult sections where you've got the straight line in the first section, which is pretty straightforward, but getting the right wing level here is not so easy and some, as you can see, are really quick in the first and last sector but not so good in the middle sector.
'We are not the strongest I would say in the first and the last but the middle is really, really strong and I think for me this weekend it was my choice to go first or second out of Valtteri and I chose to go first.
I just wanted to be out in the clean air not having to worry about people up ahead of me, getting a gap in the last corner, wondering whether it's four or eight seconds gap – because you're still getting a tow from someone at seven seconds behind and I didn't want anything coming in my way so it worked out perfectly I think.'
Mercedes Getting Better And Better
Mercedes appear to be getting stronger as the 2020 Formula 1 season goes on, something Hamilton credits to the dedication of everyone on the team.
'Ultimately, the team did such a great job over these past couple of days – just timing, as you saw, getting out in front of everyone at the end.
'It was nice to have a clear straightaway ahead of me and then otherwise just working away at the set-up.
'With the engineers, we are just constantly pushing each other to improve. It's not an easy thing to do to continue to raise the bar but I think we've done a really great job this weekend with the guys here and the guys back at the factory, so a big thank you to them.
'And then it was just focusing, studying the lap and then executing. That's got to be one of the cleanest qualifying sessions I think I've ever had. Every lap was bang on the dot. No mistakes, no real issues.
'Q3 is always a hard one because you want to get the first lap and the first lap was great and I thought it was pretty much a perfect lap and then I managed to go out and find a little bit more in a couple of other areas.
'It was nice to have that gap, that six tenths in the first laps, then I could really explore on that next one and try to take even more of a risk. Yeah, it's a phenomenal feeling driving around this track, because it's incredible how fast it's become.
'That session, as I said it was going better and better but it's really been learning to exploit the run-off areas, so you can really pick up the gas a lot earlier.
'Focusing on the exits around here is actually important. I didn't make any mistakes on any of my laps but the Q3 run one lap was ace and I was thinking 'there's probably no way I'm going to beat that' but Turn 1 has probably been a weakness for me the last few years, just got stronger and stronger through there and I saw I was up out of Turn 1 and then I just kept beeping away throughout the lap, so that was a very, very, very, very good lap so I'm happy with that,' concluded Hamilton.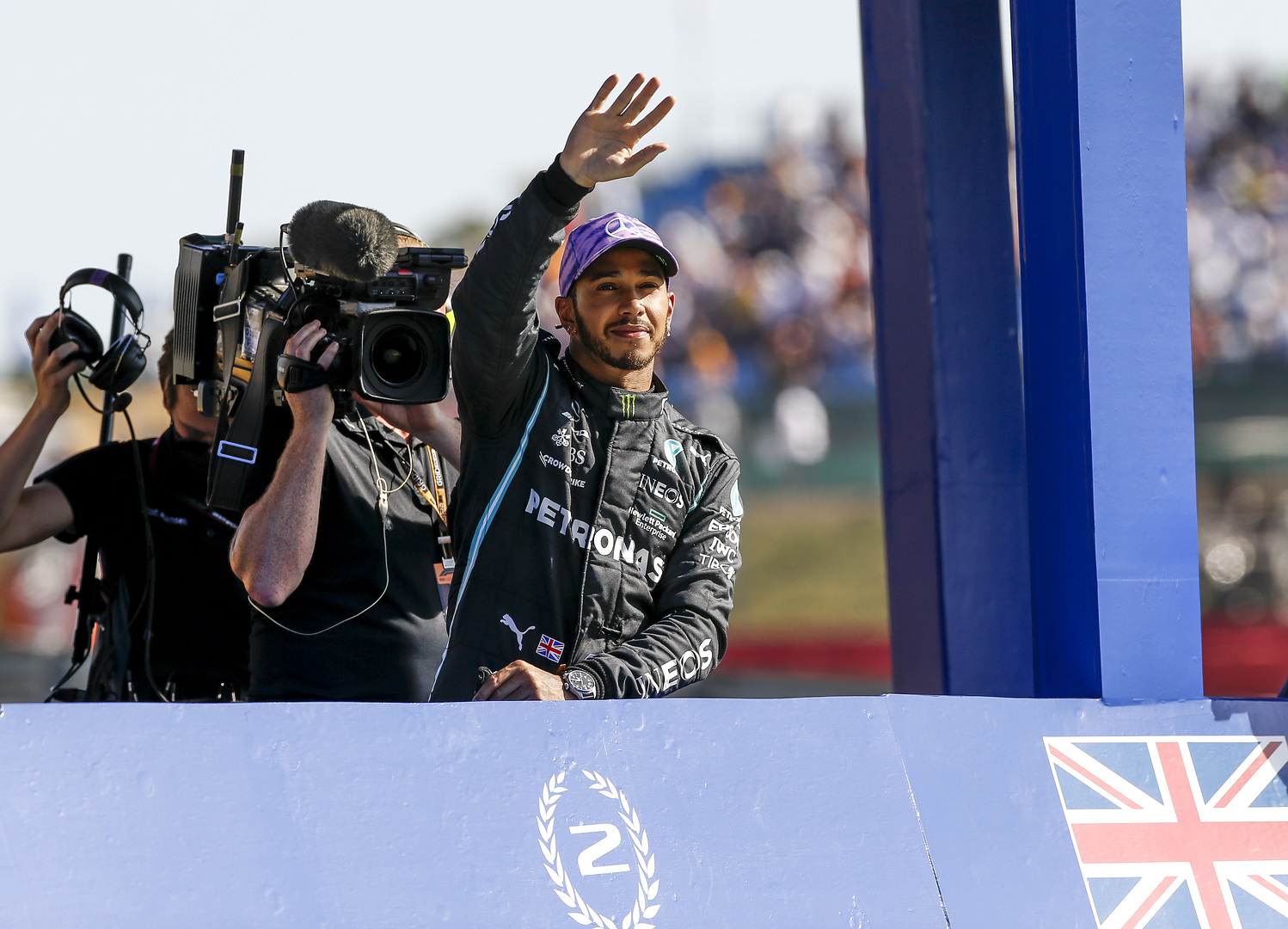 The 2021 Belgian Grand Prix was a massive disappointment and ...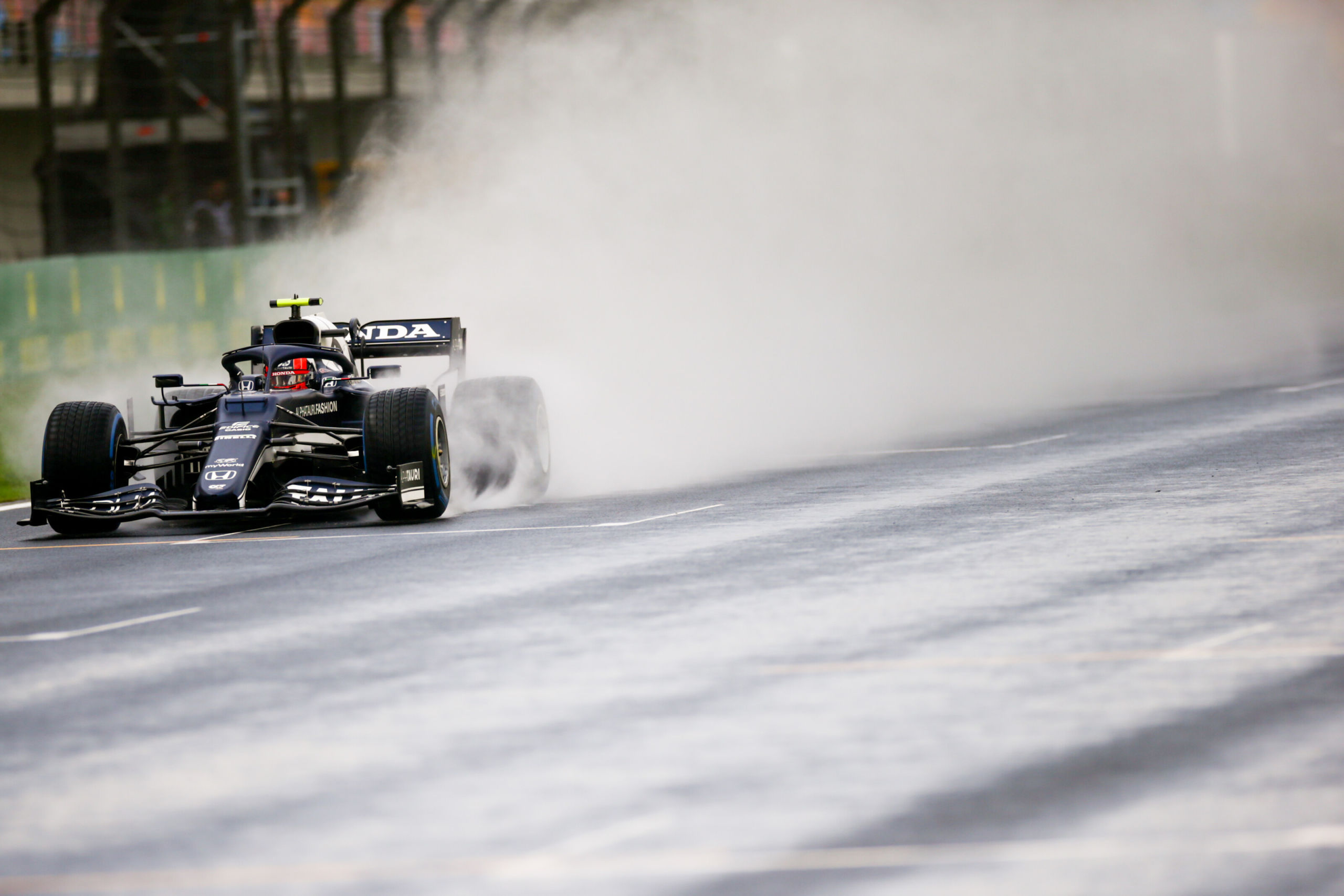 Pierre Gasly isn't the most popular driver on the grid. ...