Mercedes driver George Russell claimed his first victory in Formula 1 as the British driver won an enthralling Sprint race in Brazil.
Starting third, Russell overtook shock pole sitter Kevin Magnussen before snatching the lead from World Champion Max Verstappen, who appeared to have damaged his Red Bull.
"I wasn't expecting to have that much pace, but it shows how much progress we as a team have made," said the 24-year-old from Kings Lynn, who claimed eight championship points for the win.
Russell, who started from pole in Hungary earlier this season, added: "Standing here is a great feeling. It's crazy to think we are both starting on the front row – I'm sure Max will be flying tomorrow, but we'll go for the win."
"That result just goes to show all the hard work that everybody is putting in and the progress that we have made as a team. The car has been feeling great since we brought our last update to Austin, but I wasn't expecting to have that much pace. Obviously, it's difficult to know how Max would have got on had he been running the Soft tyres – but it's still a great feeling to come out on top. It was a nice battle – in the Sprint, you're always managing the balance of risk and reward, and I didn't want to take too many risks and end up starting at the back – but I also wanted that victory. Lewis did a great job coming from P8 and it's crazy to think we're both starting at the front, it's going to be exciting. I'm sure Max will be flying tomorrow, but we're in the nice position where we can maybe split the strategies and go for the win."
Russell's Mercedes teammate Lewis Hamilton, who won 2021's Sao Paulo Grand Prix, finished third, but will be promoted to the front row, pending an investigation for starting procedure.
"I'm so happy to be standing here – it's been an incredible week so far. It was a difficult qualifying for me but the crowd at the circuit today has been amazing. First, congratulations to George – my race was all about working my way up from P8, and this result goes to everyone back at the factory, everyone here at the track, they have just been working so hard this year. For us to be on the front row tomorrow is incredible: from there, we should be able to work as a team and hopefully hold off the cars behind. We're going to be pushing as hard as we can and if we can have good tyre degradation and hopefully some good weather, then we will have a nice fight on our hands," added Hamilton.
Carlos Sainz finished second for Ferrari, but will take a five-place grid penalty for Sunday's Grand Prix, meaning the first two rows will be the Mercedes and Red Bull drivers.
Verstappen had looked set to win the Sprint for the third time in 2022 but the 25-year-old told his team that he had hit debris, possibly from Fernando Alonso's Alpine, which saw the double World Champion lose a significant amount of performance.
Having seemed comfortable in the lead, the Dutch driver dropped to fourth at the end of the 24-lap race, meaning a third position start, ahead of teammate Sergio Perez.
Pole sitter Magnussen finished eighth for Haas, which gave the American team a vital point in their battle with Alpha Tauri for eighth in the Constructors' Standings.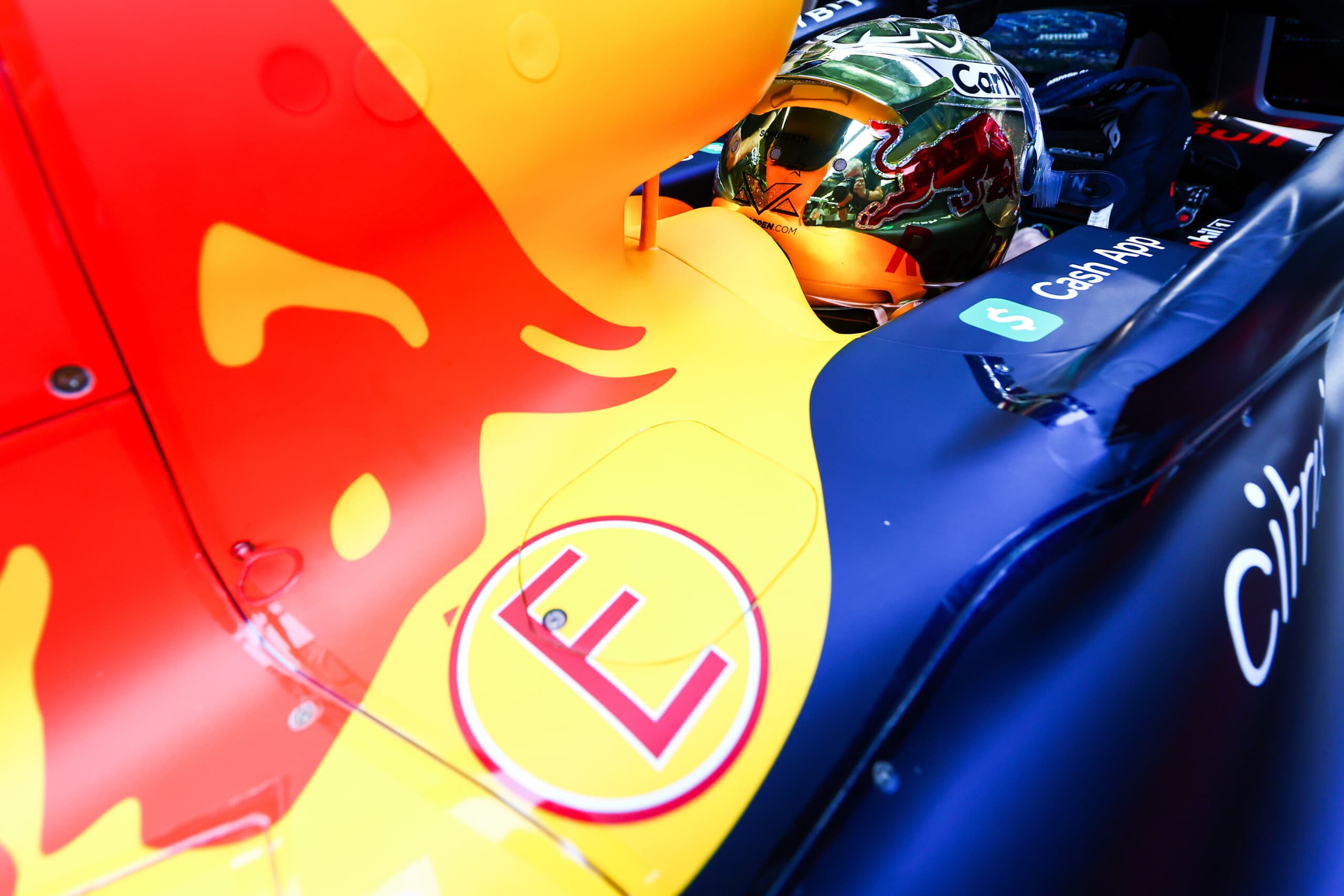 With 2022 in the record books, attention has quickly turned ...