Pierre Gasly isn't the most popular driver on the grid. There are no fanclubs anywhere in the world that could, for instance, have more members in a Gasly fanbase than there maybe in a Lewis camp, to give a vague example. The traffic in Paris won't stop, for instance, standing awestruck at witnessing the young Frenchman eating at a restaurant, though one's not sure about the scenes in his native Rouven.
Though one thing is certain. Whenever one will rewind to the scenes of the 2020 Formula 1 season, a championship season curtailed by the COVID pandemic, one of the main pauses at a season as electric as it was dramatic in its finish would be at Monza. Almost akin to the necessary halt you take to pack your favourite carrot cake or say lillies whilst en route to a road trip to a salubrious mountain resort in Europe.
And of the many crashes and that red flag and whatnot that accompanied the temple of speed last year, there was one quiet student who channelised inner grief and turmoil to emerge victorious at a track much loved by the intrepid Formula 1 fan.
The name of that quiet figure who became a headlining material at the end of a crazy weekend at the Italian Grand Prix is Pierre Gasly, the man who sat by himself on the top step of the podium, perhaps wondering to himself about the loss of his close friend, one slated to enter F1, sooner than any later: Anthoine Hubert.
As a matter of fact, to those among us for whom Pierre Gasly's Monza triumph was this random flash-in-a-pan moment, there seems a major reason to correct the vague assessment. For the record, on August 27, 2020, Gasly had stated in no uncertain terms to an F1 media platform about his desire to make 'late friend' Hubert proud.
Cut to September 6, 2020, which was, not more than a fortnight from the young man's candid confession and what did we see?
The tale of a glorious Alpha Tauri triumph on a track where clearly the Bulls and Mercedes' were always tipped for success.
But if there could be a single incident that truly captures the turning of the tide that's Pierre Gasly, then sans much surprise it has to be the Monza race itself- what else?
That brilliant moment wherein the expressive- if not talkative-driver confessed his remorse about a late friend and how badly he wanted to succeed for him turned a case in his point.
Ever since that contest, the Pierre Gasly one evidences, weekend upon weekend, in 2021 after 2020's mighty fine triumph, is a driver hungrier than before, hungrier than most others. For while there are and will always be F1 newcomers and those for whom the 2021 run was about finding themselves under the sun, for instance, the boy in the other Alpha Tauri, for Pierre Gasly though, Monza's winning moment sparked an inner revolution of sorts.
For starters, those who would not have thought that the 25-year-old would gather another podium ever after that dramatic lights to checkered flag mad finish would have been surprised by the third at Baku this year.
It's not that there was a doubt about Gasly's own standing in the sport. Not from any one's perspective as such, but unless and until you were Helmut Marko and Christian Horner, then one couldn't say for certain what that sort of assessment it was for it made little sense to call someone to a team like Red Bull and then disassociate oneself from that very talent.
Perhaps that is why being overjoyed at the conclusion of Monza's madness last year meant so much to a man who had been undervalued by so many at Red Bull, or so one thinks.
Regardless, now with Alpha Tauri and having clearly become the driver in-charge for point scoring, it's little surprise to note the smiling simpleton on ninth on the Driver Standings.
Even as to Gasly himself, such a reading would appear nothing too great, there's sense in delving deep and going where few would care to go at this time of the year where much of our attention rests with either Hamilton or Verstappen, race after race.
With 74 points, and thus, a strong P9 on the Driver Standings for the year, Gasly is actually 16 points ahead of none other than Fernando Alonso.
Moreover, that he's even ahead of the noted quintuplet of Raikkonen, Vettel, Ocon, Russell and Schumacher suggests that not everything is broken for the man whose heart was broken when Red Bull called time on his career with them.
But much like those mature heads who move on and take everything in their stride, the famously fast Alpha Tauri driver has made a few inroads to good form this year and it augurs well for the often overlooked side.
For someone who began his season with a DNF at Bahrain, followed by a seventh at Emilia Romagna GP, and then, two consecutive P10s, Pierre Gasly's last four results read- a sixth at Turkey, a thirteenth at Russia, but a P4 at Zandvoort, where none of the present grid has had much idea at all to race.
Following a heartbreaking DNF at Monza, the very venue of his heroic win last year, Gasly registered a DNF to note a sorry finish in 2021.
But much like how Rome wasn't built in a day, F1 champions aren't born overnight. They practice. They persevere. They learn the practice of perseverance, which is what the Pierre Gasly of today has done and is still trying to.
How about we just tried to expand our horizons instead of focusing on at the moment for it's everyone's favourite talking point: the Lewis vs Max battle?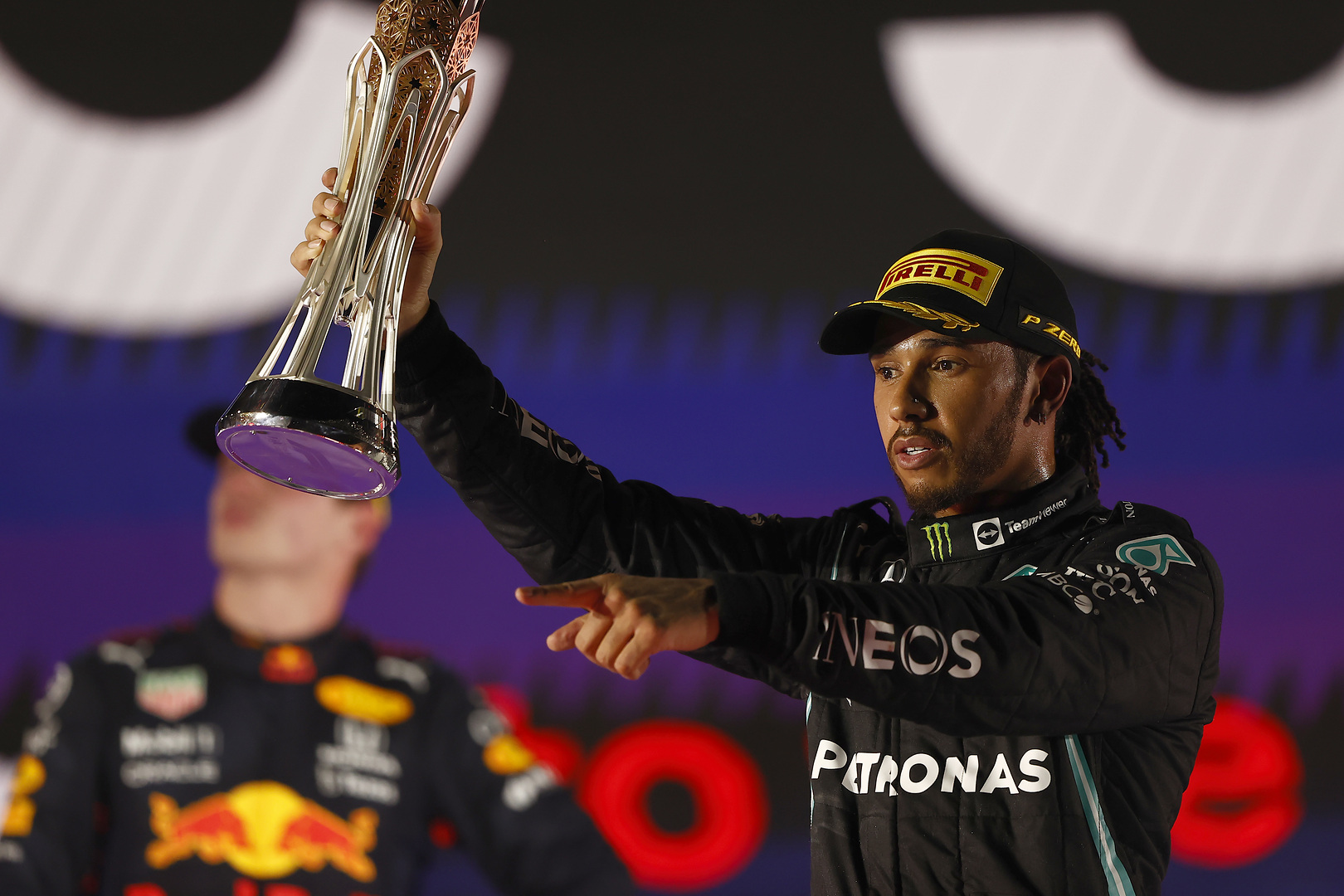 Lewis Hamilton took victory in Jeddah, and put in the ...