A frustrated Lewis Hamilton has slammed stewarding decisions at the FORMULA 1 VTB RUSSIAN GRAND PRIX 2020 that cost him 10 seconds, and more importantly, put another two penalty points on his Super Licence, that would have left the championship leader just two penalty points away from a one-race suspension. After the race, the stewards listened to team radio and deemed it was the team who instructed him, and lifted the penalty points.
Lewis Hamilton Labels Decision 'Ridiculous'
After being penalised in Russia for his practice starts, a clearly frustrated Lewis Hamilton labelled the points handed out this season as 'ridiculous' and vowed to give the stewards no reason to apply further penalties this year.
'It's ridiculous the points that have been given people this year in general. Penalty points usually are for – I don't want to speak on my behalf – from a drivers' point of view, if you put someone else in danger, you crash into somebody, of course, you should be getting penalty points.
'I did not harm anybody, did not put anybody in harm's way so ultimately it's a ridiculous rule – but it is what it is.
'I'll just make sure I'm squeaky-clean moving forwards. Don't give them an excuse for anything.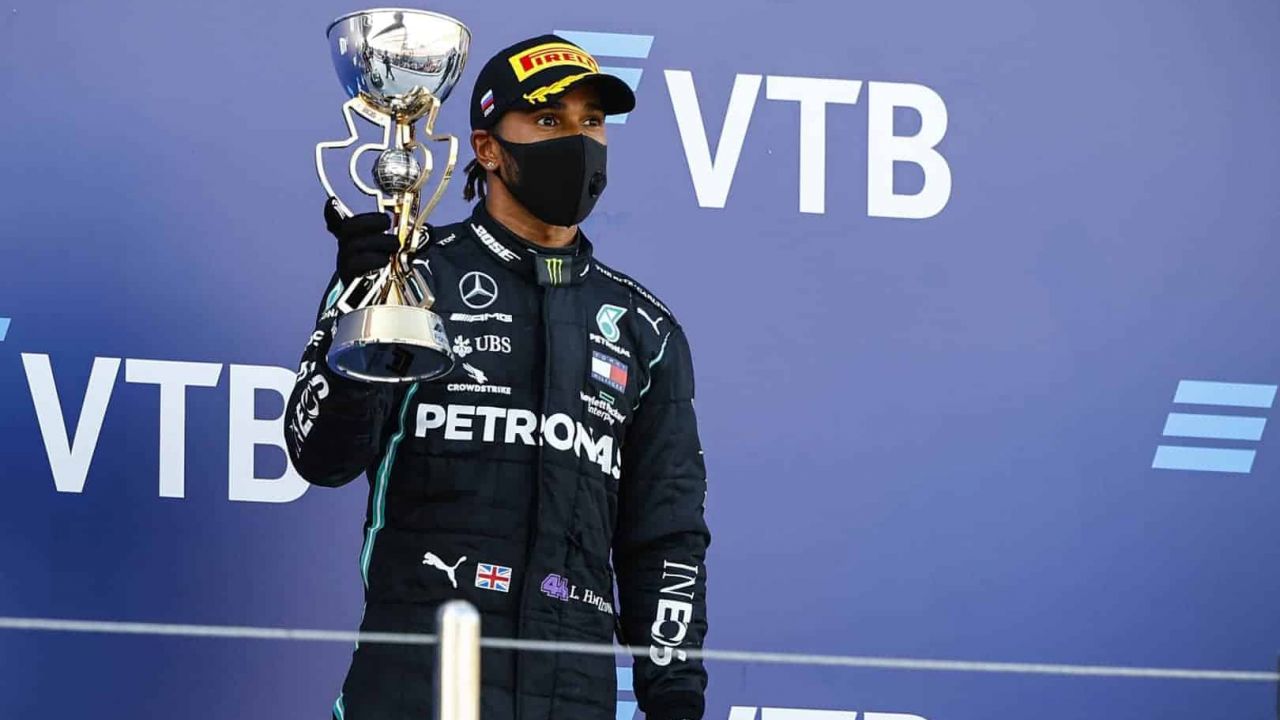 Practice Start Rule Was Unclear
At the conclusion of the FORMULA 1 VTB RUSSIAN GRAND PRIX 2020, Hamilton confirmed that he had discussed where to do his practice starts with the team, and had followed the strategy he had been using throughout 2020 and in previous years.
'Generally, if you look at probably every race that I've done this year, at least, I always start further down.
'I've never, ever had a problem, done it for years. Here I haven't done that before, I would say, but it says you have to be on the right after the lights, it doesn't say how far.
'I don't like to be on the rubber, that's where everyone has done all their starts so it's not representative of what it's like on the grid, so I try to get onto the surface that doesn't have any rubber.
'As far as we were aware, it was OK. It's no different to Brazil. You drive to the end of the pit lane and you do your start. It's actually probably safer where I was, compared to Brazil, because there was a lot more space on the left… so interesting decision.'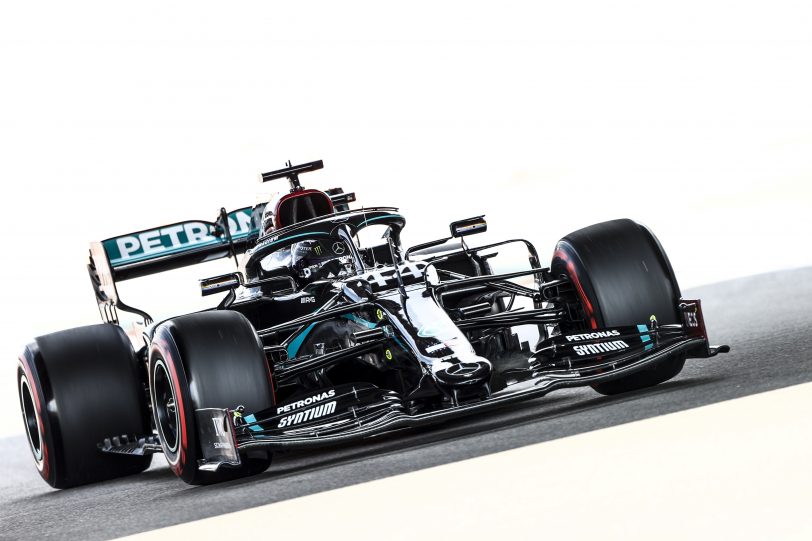 Are Race Stewards Out To Slow Lewis Hamilton?
Immediately after the race, Hamilton told TV interviewers that race stewards were out to get him, a comment he sought to clarify once the emotion of the moment had subsided.
'I don't necessarily think that it's for me, I think probably most teams – whenever a team is at the front, obviously, they are doing a lot of scrutiny.
'Everything we have on our car is being checked and double checked and triple checked.
'They are changing rules, such as the engine regs, lots of things to get in the way to keep the racing exciting, I assume.
'I don't know if the rules – in terms of what happened today – was anything to do with it but naturally, that's how it feels, naturally, it feels like you we're fighting uphill but it's OK, it's not like I haven't faced adversity before so we just keep our heads down and keep fighting and keep trying to do a better job and be cleaner and squeaky clean, as I said before.
'We'll go through the rule book and pick out areas where they can create rules, areas where penalties have never been given before and we'll try and figure out all the ones that they have and try to make sure that we cover ourselves in the ones that we are aware of.
'Like I said before, I don't think anyone's had the penalty for that before so we'll just work hard and… we've gone through seasons before without penalties so just have to make sure I give them no reason, not even a sniff to be able to do something,' concluded Hamilton.
Want to save this information for later?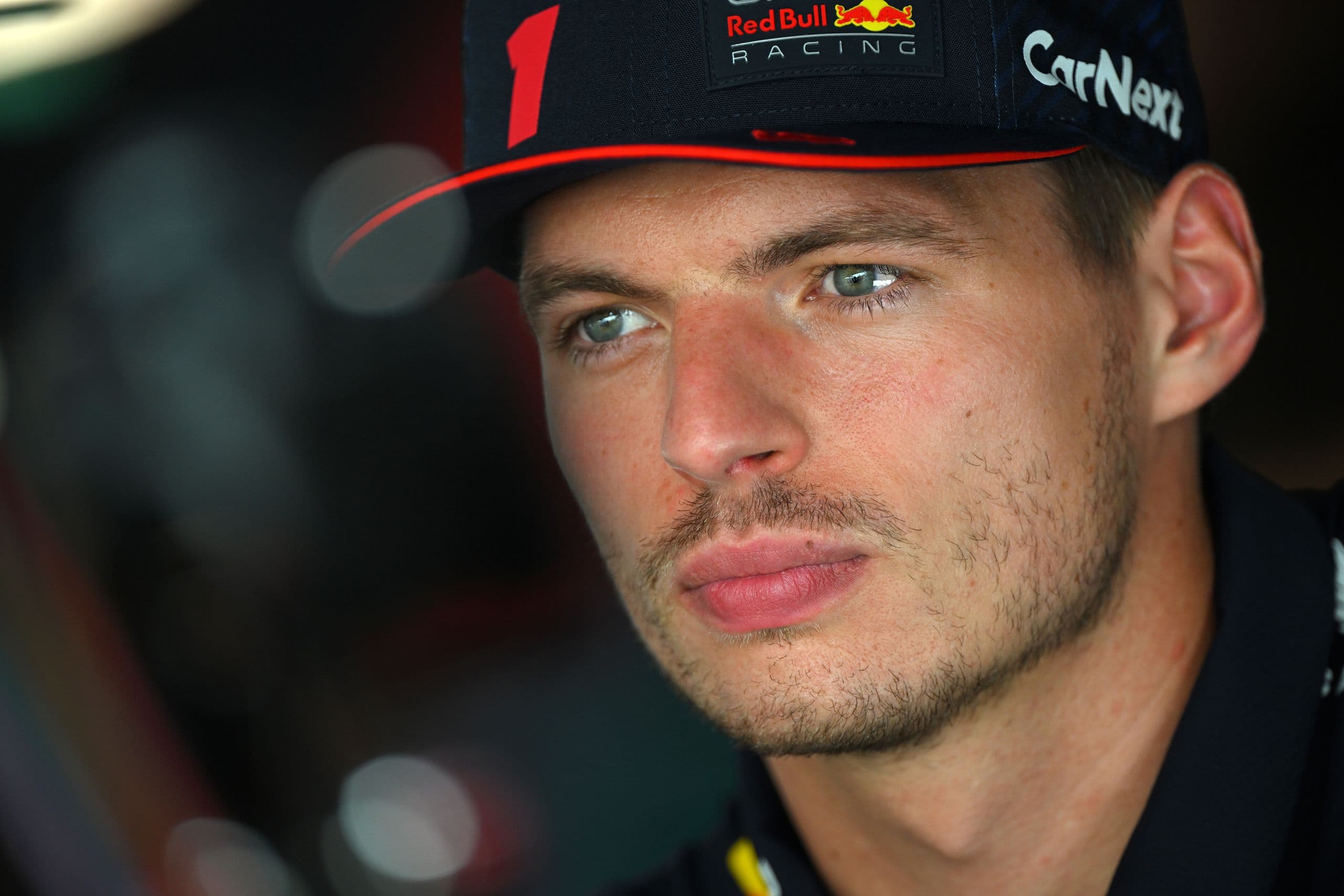 Why Max Verstappen deserves some respect, at the very least, ...