For someone who's earned eight of his ninety seven career podiums at Interlagos, Fernando Alonso's record at Brazilian Grand is such that's it's neither too enticing nor extremely disappointing. And yet, as he heads to compete in the first of the last four races of the season, the Spaniard will look to finish strongly at a venue where he last stood on the podium in 2013.
At the 2013 Brazilian Grand Prix, the current Alpine driver, then with Ferrari, bagged a fighting second at the nineteenth and the final round of the then world championship. And in so doing, Fernando Alonso powered on from a P3 on the grid to gather an important- if also heartbreaking- P2 in that despite his best efforts to contain Sebastian Vettel, the experienced campaigner failed to do so.
What one remembers and possibly, to this day is the massive void that the Scuderia Ferrari driver suffered at the hands of the-then Red Bull champion. Winning a world title by a margin of 155 points does point to a massive achievement- does it not?
But truth be known, what's often underappreciated is that for each of his 242 points earned that season, Fernando Alonso gave it absolutely everything. An evidence of which are his great wins at China and Spain.
This year, however, as the great F1 double world champion returns to Brazil, which also happens to be the venue of his famous P3 in 2003, a race where he began from tenth on the grid, the veteran of the sport will aim for two things.
First to put an end to a rather lacklustre string of recent results that perhaps don't do justice to a great talent that he is. Think the P16 at Turkey, followed by a DNF at USA and then, the very recent P9 at Mexico.
And second, to contest a battle where he can, at least, keep the wailing machines such as the Alfa Romeo, clearly no match to the superior Alpine, at bay.
What's clearly interesting any given day is to spot Fernando Alonso battling it out on the track.
What isn't, however, is the great driver- one with no fewer than thirty two wins- tailing a lousy backmarker.
While some may feel rather astonished by the way a legendary constructor of the sport in Alfa Romeo is being taken to pieces here, but truth is, the legendary outfit that fielded legends in Farina and Fangio has plummeted to such terrible lows in 2021 season that it finds itself only above Haas in the Constructor standings.
It's a baffling fall of a legend of F1 that has, in the process of its capitulation, plagued the retiring Kimi Raikkonen's final season in the sport with dubious drives wherein the Finn has been able to only gather 10 points. Though what was just as baffling where the recent events at COTA and Mexico City stand is the manner in which Kimi in his Alfa Romeo managed to keep former teammate Fernando Alonso at bay.
Should those lowly results be ignored, Fernando Alonso has otherwise driven a fine season, with a personal best finish of P4 at Hungary.
So come Interlagos, the same Fernando Alonso who's gone on to make news for giving views on the strange scheduling of the season and perhaps rightly so, would want to make headlines for a cracker of a performance.
The third-last podium, i.e, the 95th of his electrifying career transpired at Brazil. And while one must never say never in F1, as the saying goes, for all practical purposes a strong result, which may not exactly be a podium at Brazil will do good for the attacking driver.
It will provide the necessary mental boost for Fernando Alonso before heading into the final troika- Qatar, Saudi Arabia, and Abu Dhabi. Moreover, why wouldn't El Nino not want a finish better than teammate Esteban Ocon, who's himself struggling where the recent event stand?
Can Brazil, therefore, provide a final flourish to what has been a remarkable season for the returning warrior?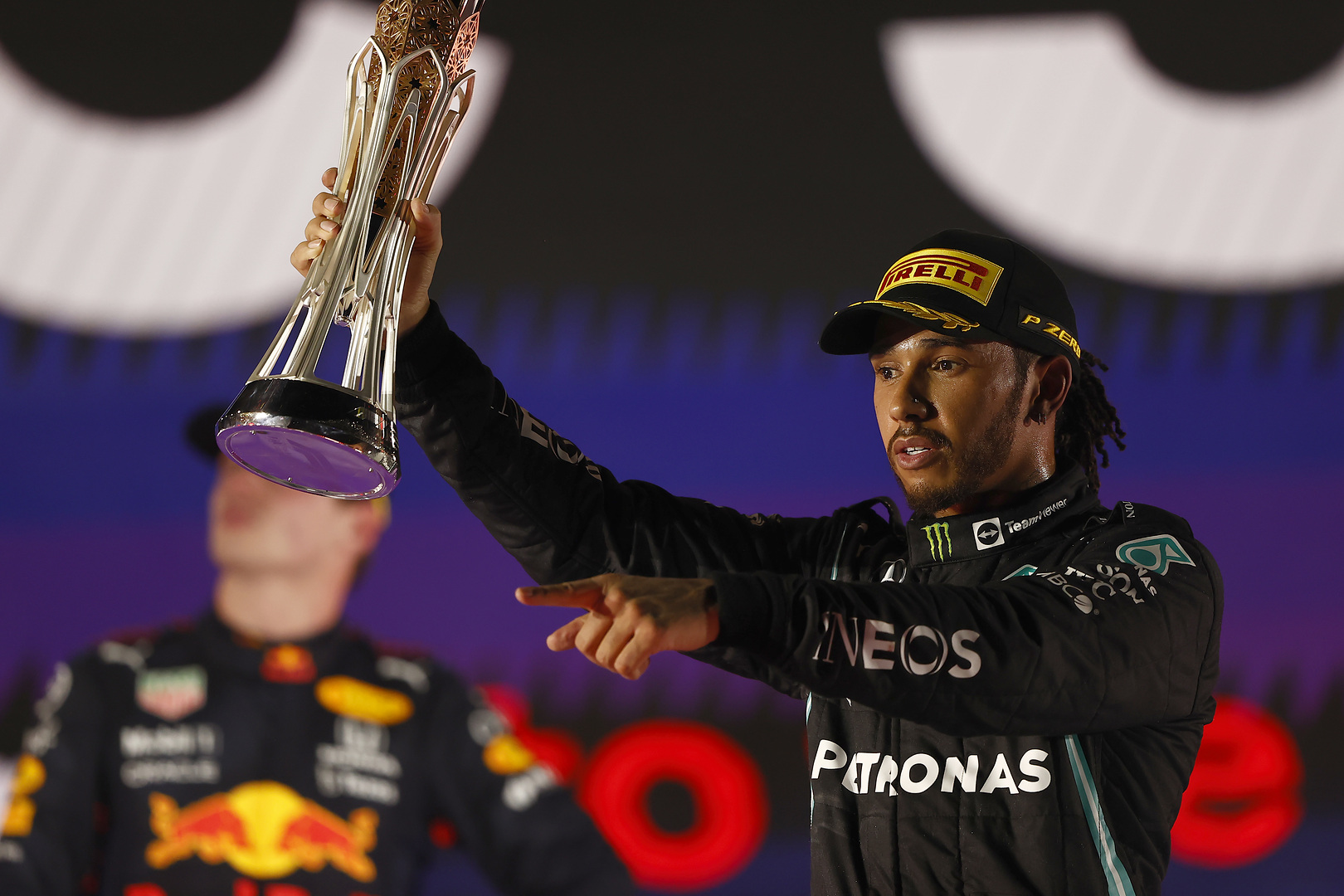 Lewis Hamilton took victory in Jeddah, and put in the ...