This was probably Lewis Hamilton's best win of the season, perhaps even his career, even if his Mercedes AMG Petronas Motorsport team didn't manage to rack up a second consecutive one-two finish. It was a memorable race, even before the start, with a touching tribute to the late Niki Lauda on the grid. Then came an intense duel between the five-time world champion and Max Verstappen, which lasted for almost the entire race.
For Hamilton, this was his third win in Monaco, and the 77th of his career. But he had to fight for it for all the way, having to fend off the never-ending attacks of the Aston Martin Red Bull Racing driver. The key moment came on lap 11, when the top four – Hamilton, Bottas, Verstappen and Vettel – stopped to change tyres during the Safety Car period after Charles Leclerc's Ferrari left debris all over the track.
The Mercedes man opted for Medium tyres, while Ferrari and Red Bull went for Hards. Verstappen and Bottas collided in the pit lane and the Finn clipped the barrier with his right rear tyre, which led to a slow puncture and a return to the pits next time around. Bottas thus dropped behind Verstappen and Vettel, but he too went for the better-suited Hard tyre, leaving Hamilton as the only man on Mediums.
From then on the order didn't change, but the race was far from dull, in fact it was nail-biting. Knowing he had a five-second penalty for an unsafe release, Verstappen realised his only hope was for Hamilton's tyres to go off before the finish, otherwise he would have to overtake him on track. The Dutchman stayed glued to the back of the Englishman all the way to the chequered flag, trying right at the end to get past, as Lewis was clearly struggling with his tyres. The two men even touched on lap 76 of 78 at the chicane after the tunnel exit, but there were no consequences for either man.
"Today was one of the hardest races of my career, it was so intense. With 20 laps left I thought there was no way I was going to make it to the end. I thought I was going to crash, I was battling so much with the car. There was absolutely nothing left in the tyres and it was so tough to keep the car on the track. I thought to myself, 'what would Niki do'. I was trying my hardest – giving everything I had. I just tried to stay focused and make no mistakes. I know he was watching me today, but with Niki by my side we managed to do it. I wore his helmet colours today and I didn't want to let him down. He was close to my heart, I really wanted to deliver for him this weekend and I was determined not to crack under the pressure. Today belongs to Niki," said the race winner.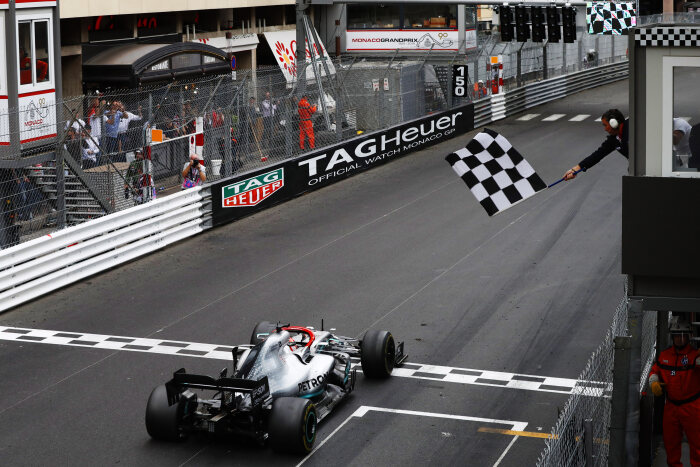 Although he took the flag in second place, Verstappen's penalty meant he was classified fourth, a final blow to the man who had seemed to be the quickest on track, so that Vettel and Bottas also got to stand on the podium.
"I gave it my all today and I had a fun race. I think we were very competitive and I enjoyed putting the pressure on and trying to go for the win. You know when you're up against Lewis it's going to be very hard but I kept pushing him and I tried to force him into a mistake. I made him use his tyres a bit more than he wanted which meant I could attack. At one point I could see his tyres really dropping off and there were a few corners on the track where he was really slow which meant I could line up a move, but we just couldn't get close enough. With a few laps to go, I thought I'm going to try it now and see what happens. We touched but luckily nothing came of it. The penalty from the pit stop is unfortunate, but I don't think the team did anything wrong and it is impossible to see in that tight pit lane. When you look at our pace we were very strong and that's the most important thing. Of course, I would have liked to be on the podium but I enjoyed the race and you win some, you lose some. It's easy to say with a few more laps I would have got him but I tried my very best and that was all I could do. The team did a mega job all weekend and we tried everything we could to get that win today," said Verstappen.
This was Scuderia Ferrari Mission Winnow's best result of the year but paradoxically this race gave the impression that the Maranello team was not only unable to match Mercedes but also Red Bull. Vettel drove a faultless race, but never looked likely to challenge those ahead.
"It was a tough race today but, in the end, second is a great result and I am happy for the team that we got a podium finish on such an iconic track as Monaco. We were also able to benefit from mistakes of other people today, but that's part of this game. When I was following Lewis, who was struggling with his tyres, and Max chasing him very closely, I saw that they touched and for a brief moment I even kidded myself I might win it! We know we have a lot of work to do so today we are happy, but not entirely happy. On the other side, it's a pity for Charles. Not the best weekend for him," said Vettel.
Charles Leclerc's first Monaco race for Ferrari did not go well at all. After the disaster in yesterday's qualifying, the Monegasque driver got off to a blinding start today, pulling off some good passing moves. But then, on lap 9, while he was trying to pass Nico Hulkenberg at Rascasse, the two men collided and the Ferrari suffered a puncture that damaged the car and led to his retirement – his first this year – a few laps later.
"Our performance was there but unfortunately the result wasn't. I gave it my all today, knowing that I had to do something different and take a lot of risks to fight my way forward after starting in 15th position. I enjoyed the beginning of the race and it was going quite well. While overtaking Nico on lap 9, I clipped the rear on the wall and our cars touched which damaged my rear tyre and the floor. We tried to continue racing on a new set of tyres but we were just lacking too much downforce after the incident and had to retire. A difficult weekend overall, but I am already fully focused on the next race in Canada and will do my best to bounce back there," added a dejected Leclerc.
Red Bull ended up reducing their gap to Ferrari by five points in the Constructors' Championship thanks also to the fifth place for Pierre Gasly, who also had the luxury of an extra pit stop. That allowed him to set the fastest lap of the race, earning him the bonus point.
The other two cars powered by Honda also made it into the points. Daniil Kvyat (7th) and Alexander Albon (8th) secured the best result of the season for Toro Rosso, which therefore jumped up to seventh place in the Constructors' Championship. That took them ahead of Alfa Romeo Racing, which failed to score for the second straight race. They also jumped ahead of the Renault works team, which managed to take only its third points finish of a very difficult season courtesy of Daniel Ricciardo's ninth place.
Another Renault-powered car that performed much better was the McLaren of Carlos Sainz, who took a brilliant sixth place, albeit more than 40 seconds behind the fifth-placed car.
"Yes! P6 today is a very good result and my third points finish in a row. An amazing first lap after passing both Toro Rossos around the outside at Turn Three. Definitely one of my best overtakes! After that, a good pit call to stay out under the Safety Car and some solid laps to earn P6. Another fast pit-stop by our mechanics, a great lap to defend from the Kvyat stop and then it was just about managing the tyres and bringing it home. Important points on another track that really didn't suit us much. We need to keep pushing to improve, but congrats to all the team for today," said Sainz.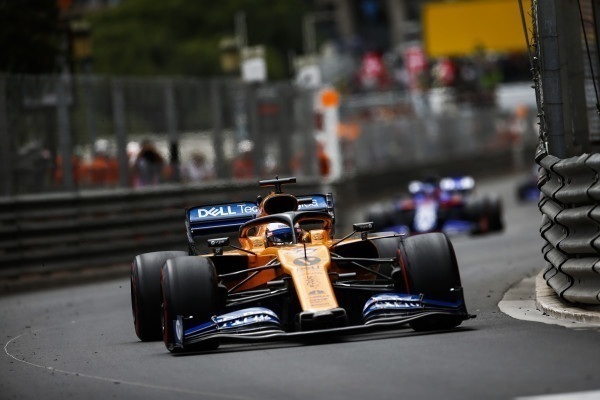 The huge gap confirms the difference in performance that persists between the top three teams and the rest of the field. Completing the top ten was Romain Grosjean's Haas which, despite crossing the line in ninth place, lost a position thanks to a time penalty for cutting the pit exit line.
The weekend of the Monaco Grand Prix has always been the stage for many superstars from all over the world, and this year was no exception. From stars of American sport like Odell Beckham Jr (NFL) and P. K. Subban (NHL) to alpine skier Lindsay Vonn and football megastars including Cristiano Ronaldo, Josè Mourinho and Radamel Falcao, from supermodels like Winnie Harlow and Kendall Jenner to film and TV stars such as Liam Cunningham, fashion designers like Tommy Hilfiger and musicians such as Nick Mason… So many legendary names were welcomed at Monaco during the weekend to see up close the emotions that only Formula 1 can generate – albeit in a weekend over which a veil of sadness had been drawn due to the loss of a hero of this sport: Niki Lauda.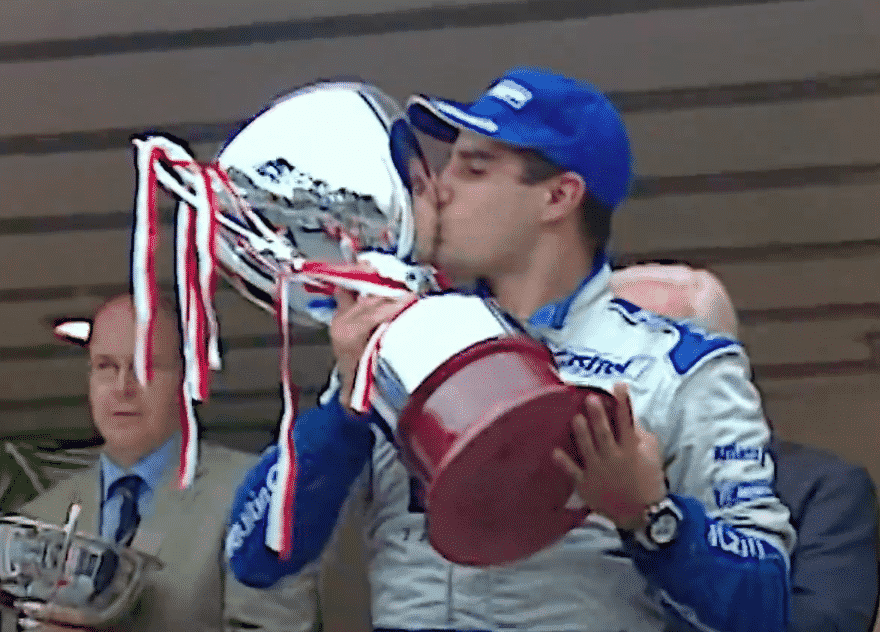 In the pantheon of established Formula 1 drivers, there'll always ...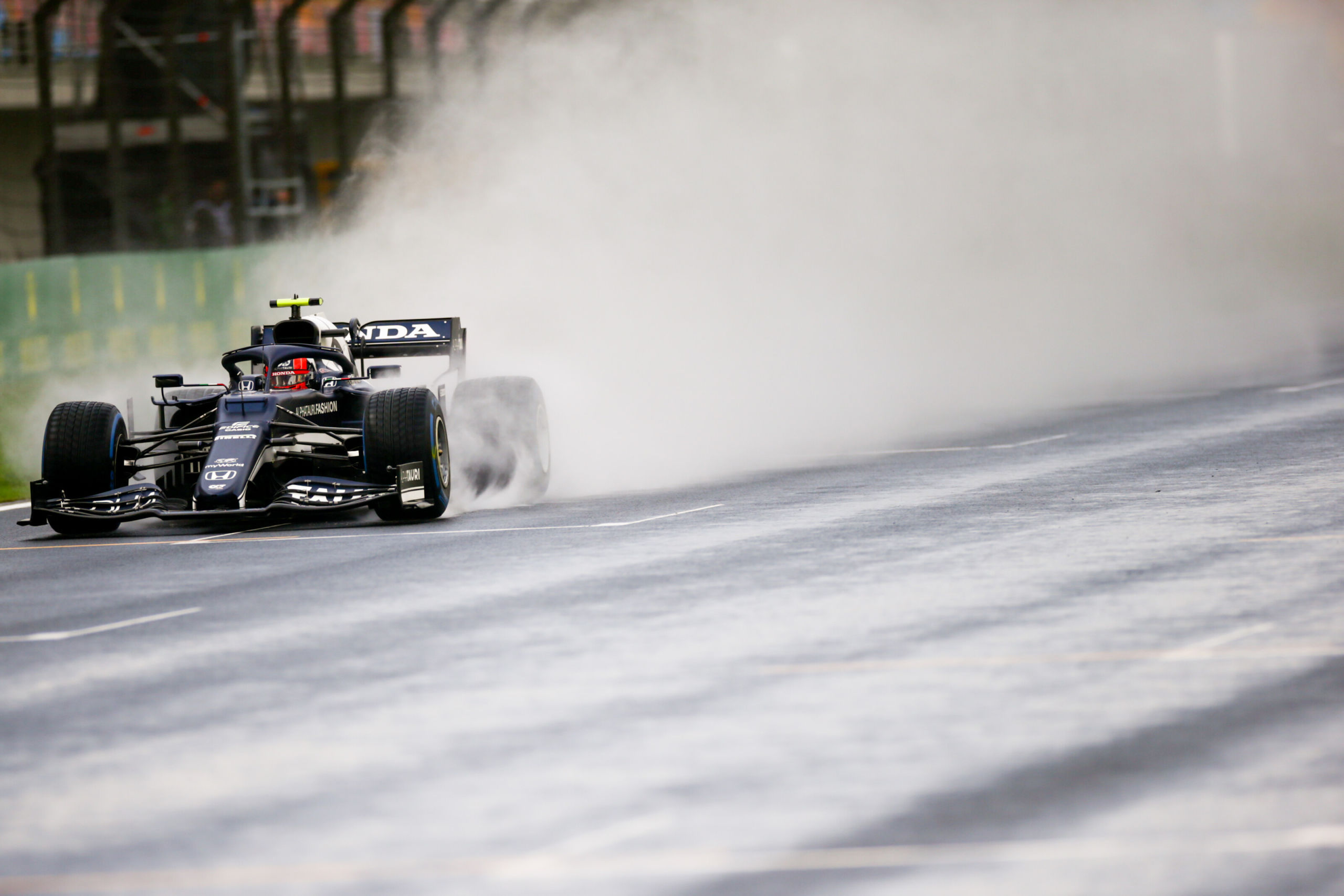 Pierre Gasly isn't the most popular driver on the grid. ...