Qualifying for the 2019 French Grand Prix went more or less as expected. Mercedes AMG Petronas Motorsport locked out the front row of the grid, the 63rd time they have done this, which is a new Formula 1 record. Lewis Hamilton took pole thanks to a bravura performance in Q3 in which he managed to overhaul his team-mate Valtteri Bottas, who had been quickest in the previous two sessions. The Englishman posted a 1.28.319, a new record for the track, which is a clear indication of his intentions for tomorrow. Bottas tried to respond on his first run in Q3 (1.28.605) but he was unable to improve and had to settle for second. The Finn's chances of victory will hinge on the start.
"It's not an easy track here and Valtteri's been quick all weekend, so I'm really happy to have got the potential out of the car. The team has done a fantastic job. I was chipping away and those last two laps were the ones. The wind picked up and it was quite gusty around the track. On that last lap, I was up nearly half a second but I just lost it in the second to last corner, the gust took the back end. But, I was still up on my previous best, which is the main thing. I'm just really happy, we've been working really hard and overall, it's some great teamwork. It's going to be another hot day tomorrow and the tyres will be a challenge, but I'm excited to see how it will play out," said Hamilton.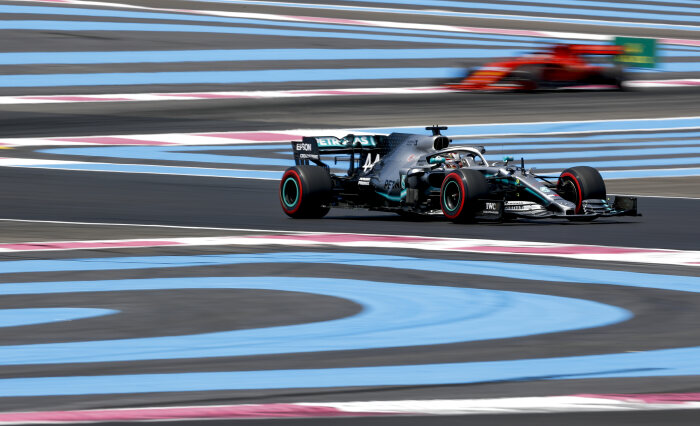 The second row also features two of the usual suspects. Charles Leclerc in the Ferrari was the only driver other than the Mercedes pair to get under the 1m 29 barrier (1.28.965) but it never looked as though he could threaten them. He did however manage to beat his team-mate Sebastian Vettel by a whopping 834 thousandths, after the four times world champion had a tricky time of it in Q3, seventh in 1.29.799.
"It has been a good weekend so far and I have felt comfortable in the car since FP1. For the past few weeks, my main target has been improving the car set up in order to suit the track evolution from Q1 to Q3. From this point of view, I am satisfied with my personal performance and have definitely made a step forward. On the other hand, we are not where we should be, relative to our competitors in terms of lap times. We have a lot of work to do and I will push to have a good start in order to challenge them during the race tomorrow," added Leclerc.
Alongside Leclerc tomorrow will be Max Verstappen, over four tenths down on the Ferrari man, posting a 1.29.409 in his Aston Martin Red Bull Racing.
"After making some improvements to the car we had a good qualifying compared to practice. In Q3 I think we could have been closer to Ferrari but my final lap wasn't very clean. Something happened in the last few corners and the car had an odd behavior, so we need to check that, otherwise I think we could have been closer to Ferrari. At the moment it looks like McLaren are very close but we should have three or four tenths on them. Again, we maximised our grid position and it's good to be on the second row and starting on the medium tyre. I think we need a bit of luck for a podium, like we had last year, as this is not really our track with the circuit layout but tomorrow will be all about tyre management. I'm not sure we can fight Mercedes but I hope we can fight Ferrari. We will of course give it a good go and see how far we can get," said Verstappen.
So far nothing too unexpected, until one comes to Row 3 that is. One might have logically expected to find a Ferrari and a Red Bull, but instead we discover the McLaren of Lando Norris, (1.29.418) just missing out on fourth place by nine thousandths and his team-mate Carlos Sainz lining up beside him, comfortably sixth in 1.29.522. Not since Jenson Button started third in the 2016 Australian Grand Prix has a McLaren driver started from so far up the grid. To find two drivers from the Woking squad on the first three rows, one has to go back a further two years to the British Grand Prix, when Button was third and Kevin Magnussen fifth. Today they had the added satisfaction of outpacing Renault who supply their power unit, as well as currently being their main rival in the fight for fourth in the Constructors' championship, the avowed goal for both teams this year.
"First of all, big congratulations to the whole team and also the team back at the factory. I think this is a consequence of all the hard work that is going on back there, and the upgrades that we've been bringing recently. It just shows that we need to keep pushing and keep going in this direction. Secondly, on the personal side, I would say it's been a bit of a tough weekend, even if it doesn't look like it.
"I was trying a lot of experimental things yesterday and that probably made me be a bit on the back foot for today. I was not fully comfortable with the car, but I still managed to more-or-less recover and feel better today. We put in some good laps in quali to reach P6 in front of our rivals, and making it to Q3 with the Medium tyre gives us a good fighting chance for the race. Now we have to finish the job tomorrow!" said a jubilant Carlos Sainz.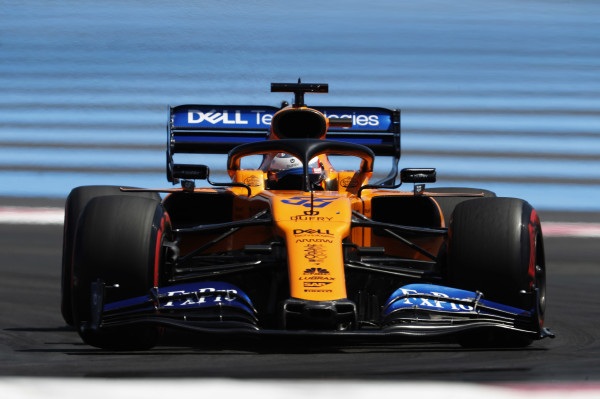 Daniel Ricciardo is the best placed of the works Renault drivers, in eighth place (1.29.918) while teammate Nico Hulkenberg was thirteenth, neither position living up to the team's expectations. It would take a miracle for the team to be able to celebrate the fortieth anniversary of Renault's first win in Formula 1 with another win, although tonight there was a spectacular on track demonstration of the RS10, which was driven today, just as it was back then, by Jean-Pierre Jabouille, who won the 1979 French Grand Prix at the Dijon-Prenois circuit.
There are surely contrasting emotions for the two drivers who complete the top ten. In tenth place, Antonio Giovinazzi can only be happy at his best ever qualifying, while Pierre Gasly, ninth and out qualified for the seventh time in eight races by his team-mate Max Verstappen will be less than happy at this his home race. These two are the only top ten drivers who must start the race on the Soft tyres, having used them to make the cut out of Q2.
The softest of the three Pirelli compounds definitely does not seem like the ideal tyre on which to start the race, given that a one stop strategy is clearly quickest. Whether on Soft or Medium, all the drivers will presumably make the single stop to switch to the Hards and from then on run to the end of tomorrow afternoon's 53 lap race.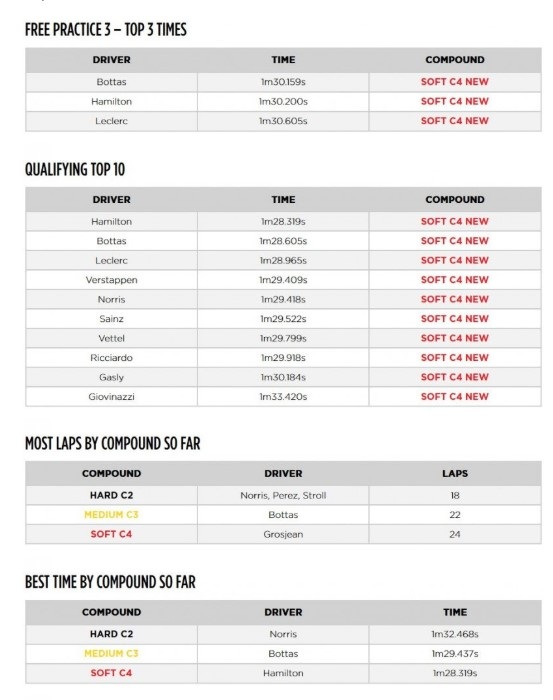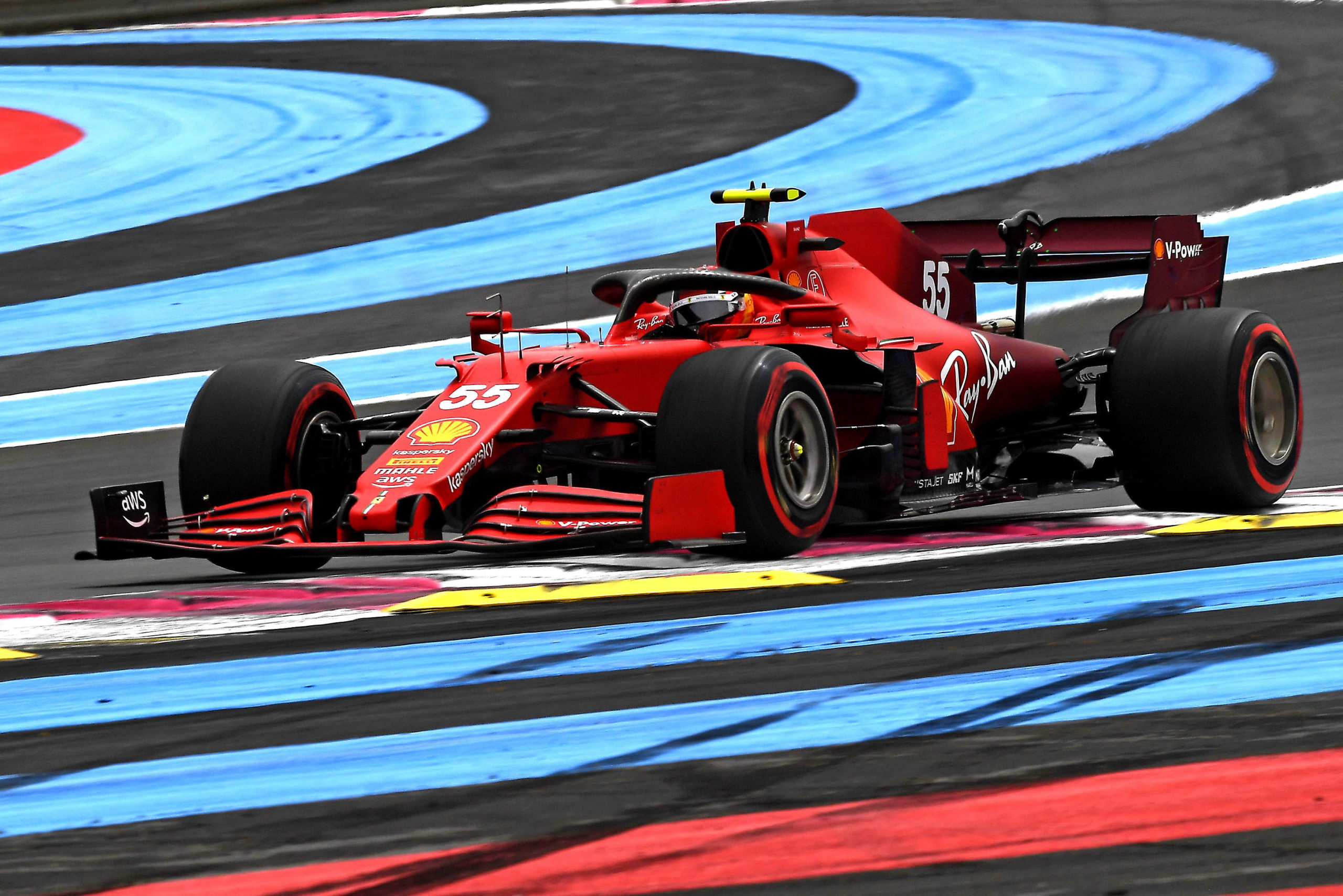 For the most precious Formula 1 contingent out there, one ...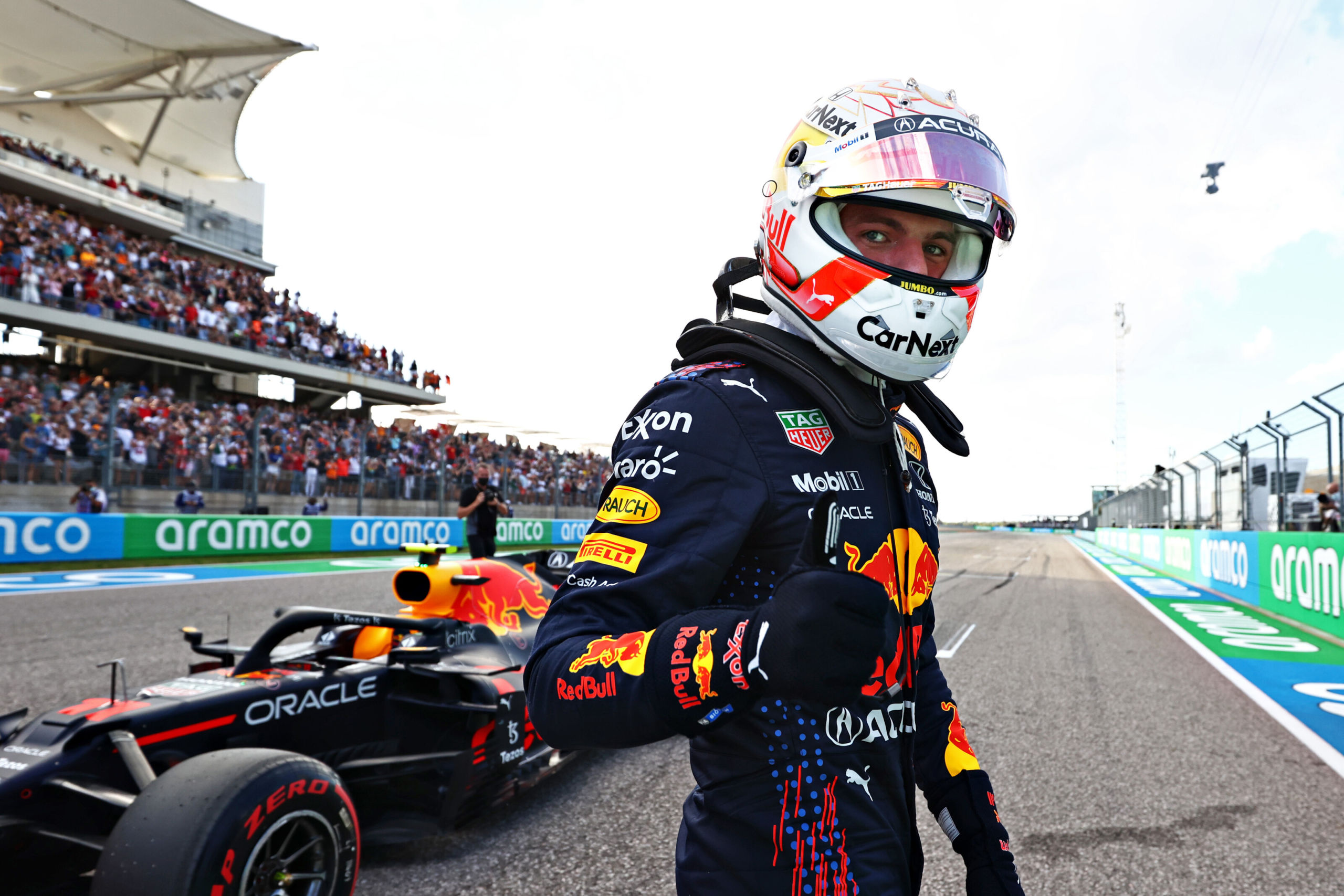 In the dying moments, Max Verstappen snatched pole position for ...