After a controversial Canadian Grand Prix, here is what the drivers had to say…
Lewis Hamilton – 1st
"I'm really, really grateful – I had a crash on Friday, so I was on the backfoot, and then this morning we had an engine problem. The guys worked so hard and did a great job to fix it, so they truly deserved to have a car out there. I was trying to drive for them and really wanted to get the best result I can for them. It's not easy to follow around here, so I was trying to build the pressure on Sebastian to maybe push him into an error and he made one. I still wanted to win the right way and overtake him on the track, so I was fighting until the finish line, but my tyres were gone. Ferrari did a fantastic job this weekend, they were so fast on the straights and Sebastian drove a great race, it took absolutely everything from me to try and keep up with them. It's not a great feeling and ultimately that's not how I want to win races, but I drove my heart out today to make my team proud and I feel like I did that."
Sebastian Vettel – 2nd
"I think we had a great race and the stewards' decision is too harsh. In turn 3, I lost control of my car and I had to run long onto the grass, rejoining at turn 4 ahead of Lewis. I couldn't see where he was, as I was too busy trying to keep my car on track without crashing and I didn't squeeze him on purpose. I think given the way things went this weekend and even though our rivals' race pace was very strong, we deserved the win, and I get the impression that lots of the spectators here today at the circuit agree with me. It's always nice to race in Canada, I feel a lot of support from the people and it would have been wonderful to have given all our fans the first big result of the season."
Charles Leclerc – 3rd
"I am quite happy with my race today, despite it having been a rather lonely one for me. I think that we couldn't have got a better result and our performance was strong from the first to the last lap. At the same time, it is a shame for the team to have lost the first win of the season. I look forward to the next race in France now. It is difficult to say where we will stand there, as the circuit here in Montreal suits our car very well, but we will work as hard as we can to continue improving and fighting for strong results."
Valtteri Bottas – 4th
"I made a costly mistake in qualifying yesterday and that made today very difficult. I struggled to get through the Red Bull and the Renaults in the beginning; whenever I closed in on the cars in front, the engine and the brakes were close to their temperature limits, so I had to do a lot of lift and coast which made it tricky to attack. By the time I had finally passed them, I had lost too much time to fight for a podium place. The pace of the car was good once I was in free air, so we decided to do an additional pit stop at the end and fight for the quickest lap on fresh tyres. It's nice to get the extra point for fastest lap, but ultimately I lost the race in qualifying yesterday. I think we can expect another tough battle in France; it's a circuit with long straights so Ferrari should be quick again, but I'm looking forward to the fight."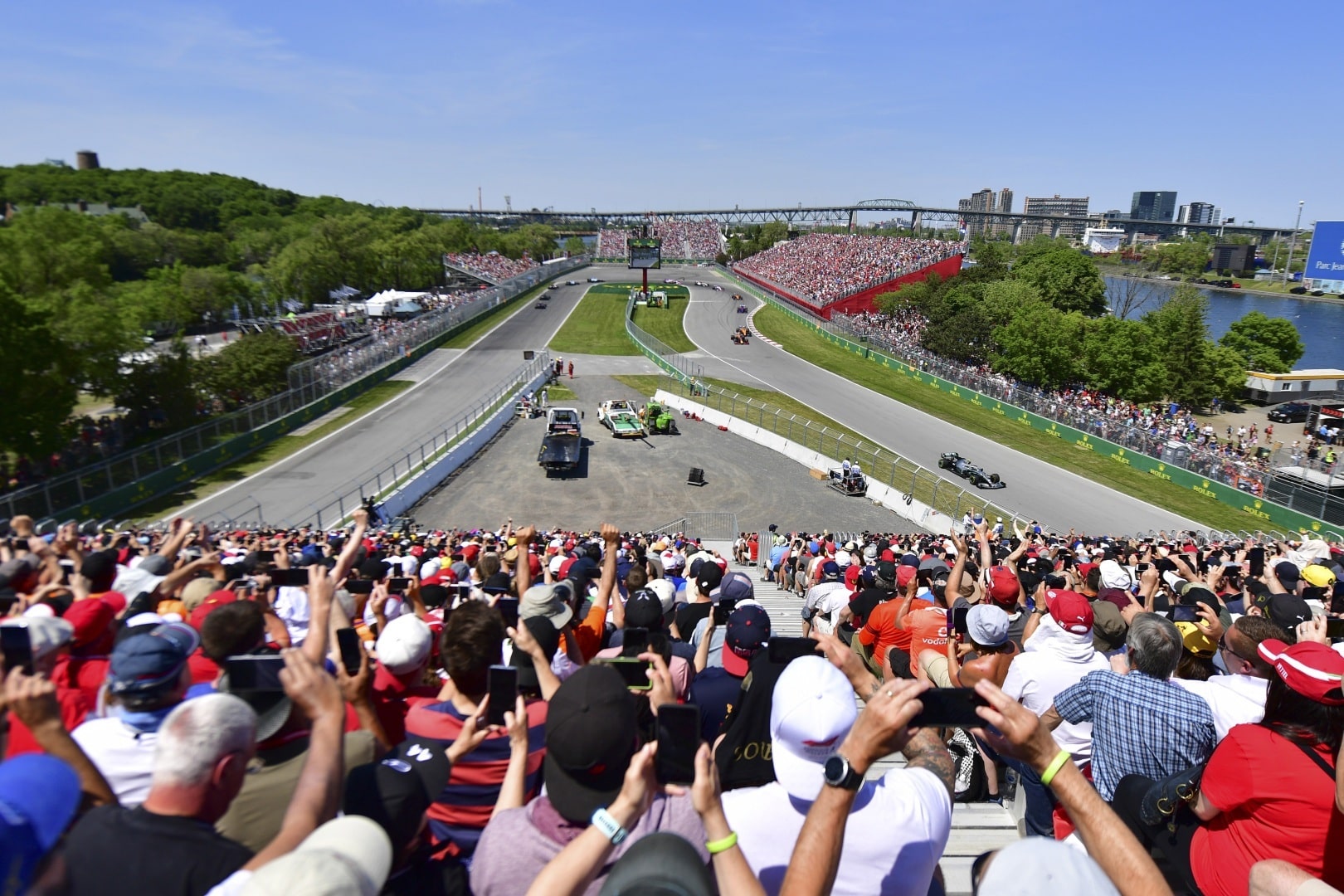 Max Verstappen – 5th
"It was a controlled drive today. We stayed out of trouble at the beginning of the race and there was not much more I could do in the closing stages. I did a very long first stint which worked quite well to clear the traffic and once we pitted I quickly cleared the Renault's. From there I pulled away and was able to focus on my own race but we were not quick enough to catch the leaders. It was at least fun doing a bit of overtaking and we scored good points again but I think realistically fifth was where we expected to finish. It was not our weekend and I would of course like more but we have to work hard now to try and close the gap at the next race."
Daniel Ricciardo – 6th
"I did all I could out there and I'm happy with the end result. It's the team's first double points of the year and it's a big one in sixth and seventh, and we can't ask for anything more than that. There are definitely positive signs this weekend. We know the top teams are superior at this stage, but still, it was a lot of fun to battle Valtteri [Bottas] for a few laps out there. We're realistic in our approach, but the team should be proud of this weekend. They have that drive and determination to push on now and that's really encouraging."
Nico Hulkenberg – 7th
"We can be pleased with that today as it's a really good team result. I had strong pace throughout the race, kept the Softs in good shape, and then had fresher tyres at the end. I had to back off a little bit to stop the car overheating and from there we settled for a solid team result. We're leaving here with a smile on our faces. The last three or four weekends have been compromised for various reasons and today we achieved the full potential of the car. It's an excellent reward for the team's hard work at both Enstone and Viry and now we have to aim to keep the momentum going."
Pierre Gasly – 8th
"It was a pretty difficult day but the car actually felt quite good so it is disappointing to finish where we did. We expected to be stronger than this. We struggled with traffic and had to save the brakes, which compromised us a bit, and I of course wanted to finish better than this. We need to analyse everything and see what we can improve but I also need to work hard before the next race. I hope we can find more pace and come back stronger for my home race."
Lance Stroll – 9th
"The car performed so well today and it feels great to score points in Montreal. The lead up to the race wasn't easy – losing the power unit yesterday and taking a performance hit by going back to the old engine – but we kept pushing, went out there and grabbed a couple of points. My start was strong, which moved me up a few positions and the key to our strategy was all about going long on the first stint with the hard tyre. By the time we switched to the medium, we were in good shape and I was able to chase down [Carlos] Sainz and make the move for ninth place. It was a really fun race: I put all my emotions on the table today and loved every minute of it. The team really deserved this: they've put in some long hours this week and it's a boost for us all. It has been an awesome week with great support from the crowd. I'm going to remember this one for a while."
Daniil Kvyat – 10th
"It was a cool race! I really didn't want to finish P11, it would have sucked if we didn't get any points today. It was a good fight with Carlos at the end, I like having battles with him on track as it's always on the limit, and it was nice to get the overtake done. I think we got pretty much everything we could out of the car today, so I'm very happy with how the race went. Now we'll continue to work hard to score more points in the next races."
Carlos Sainz – 11th
"Disappointing end to the weekend. I was forced to pit very early on lap three because of a tear-off stuck in a brake duct. We had to pit immediately to remove it, since it caused excessive overheating, and to go onto the Hard tyres. We had good pace at times but 67 laps were just too many for the tyres, and not even the extra tyre management was enough to maintain the fight for points. We weren't able to show our true pace today, which I think was a solid points finish had it not been for that early pit-stop".
Sergio Perez – 12th
"Not such a good day for me – but a good day for the team, scoring two points with Lance. We knew that getting into the points was going to be tricky, so we went with different strategies to try to maximise the opportunities. As it turned out, Lance was on the better strategy – but you only know which was the best strategy after the race. The whole weekend wasn't great for me. The pace today was quite poor – but I was always stuck in traffic, so the temperatures were on the limit and we couldn't do much about that. In the first stint, I suffered with the high track temperature, but, more than that, I could only put pressure on Kvyat ahead for two laps before I had to look after the brakes, which made things even harder. As a team we minimised the damage of the weekend – and that's important at the tough races."
Antonio Giovinazzi – 13th
"Finishing in P13 is quite a disappointment, especially since we thought we had the speed to make up some places in the race. The pace wasn't really there, easy as that. We need to find a solution because we appear to lose our competitiveness on Sunday and that is really hurting us."
Romain Grosjean – 14th
"It was a long afternoon. Everything went south at the start; the guys take a lot of risks going three-wide. I just picked up all the damage. I was dead last, and after that we didn't have much pace. A few laps were good, then others were very difficult. We need to analyse everything, get a better understanding of how to go fast in the race."
Kimi Raikkonen – 15th
"Not an easy weekend, not an easy race, as we didn't have the speed to fight for position. Some laps it felt better, then there were laps where we struggled to find grip. We have work to do and we also will get new parts and this should help us to get back into the fight for points."
George Russell – 16th
"The car was feeling relatively nice to drive and we made the most of the package. We now need to bolt some downforce on it and hopefully we will find some lap time. Overall, I was pleased with my performance today and we made the most of the situation."
Kevin Magnussen – 17th
"We have such a good car, and qualifying is brilliant, we can fight anyone in the midfield – and we've been on 'best of the rest' pole many times this year. So, it's very hard to keep emotions under control in situations like today. There was nothing meant towards the team over the radio. They did an amazing job this weekend. I made a mistake in qualifying, and they've been able to build me a completely new car for the race today. We just have these tires that don't work in the race for us. It's hard to not be very disappointed, I know the whole team is. They deserve a lot better."
Robert Kubica – 18th
"Unfortunately, there is no magic. Yesterday the handling was difficult, but today was harder. I had no grip with high fuel, hotter conditions and longer stints. Overall grip is missing, we know it's like this, so we are not able to push."
Alexander Albon – DNF
"It was a tough race today, we had some front wing damage at the start which pretty much put an end to my race. Maybe I could have braked later in the corner and Perez could have gone on the inside, but it is what it is. After that to be honest, the pace wasn't so strong, so we need to have a look at that. I've been struggling a bit on the long runs this weekend, so we have some work to do to understand why."
Lando Norris – DNF
"I had a problem with overheating at the back of the car which led to my retirement – I have no clue what happened and until the team have looked at it in detail we don't know for sure. I didn't hit a wall or anything so I've no idea.
"It's annoying because until then it had been a fun race, battling with Max in the opening laps. There was good potential to maybe get some points today so it's especially frustrating. But these things happen, so it's a case of now looking ahead to Paul Ricard."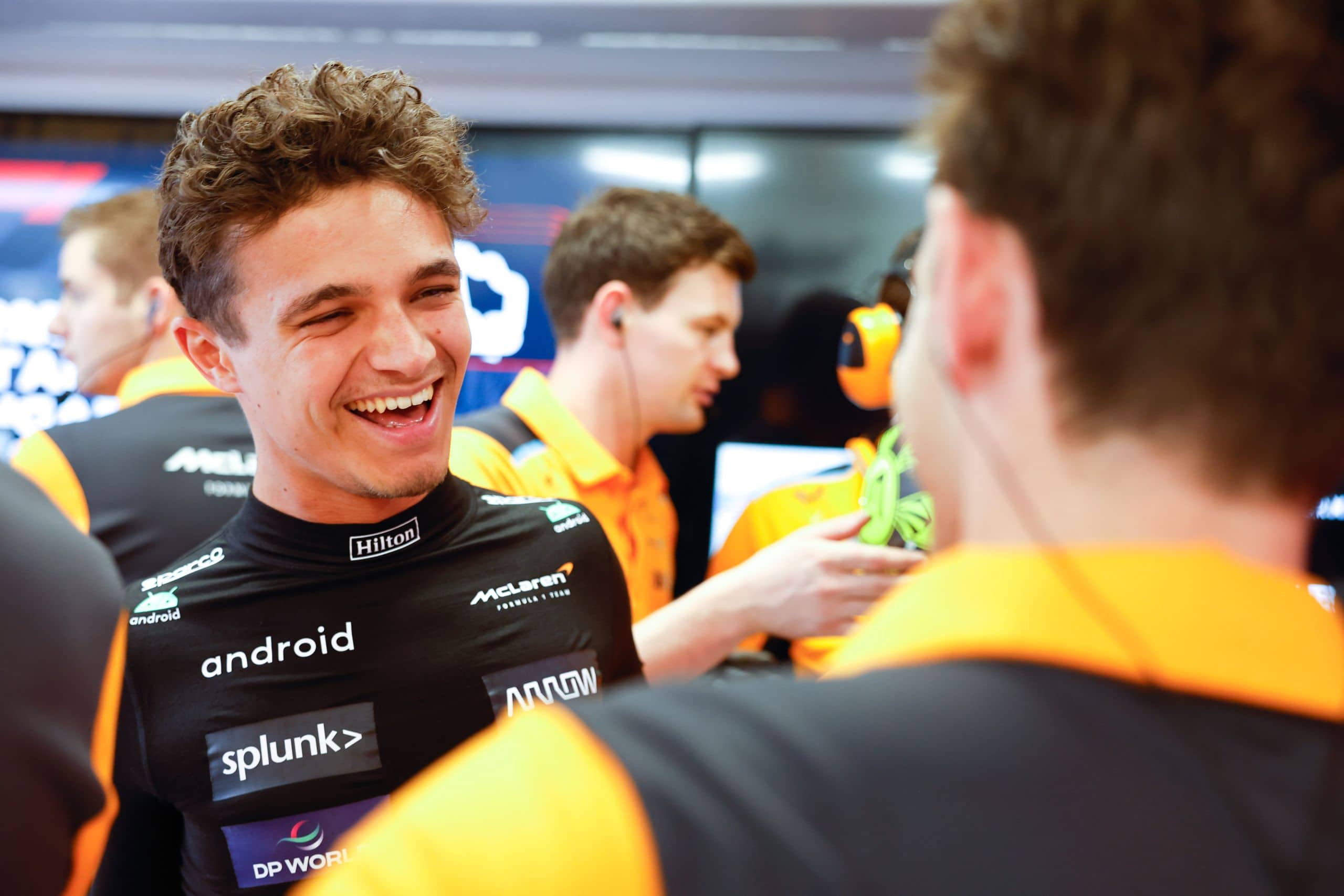 In the most recent times, Zak Brown, the top boss ...