If someone could invent an algorithm that set out the ground rules for a successful grand prix, they'd likely be set for life. It's rare for F1 to arrive at a new venue with a solid idea of what the future holds. It does happen – Singapore and Mokpo spring to mind, though for different reasons – but at most venues the jury is out, and stays out for a few years. Baku wasn't granted a particularly easy introduction but, after three races, it's achieved that golden status as race fans look forward to watching. It's a pretty good one to work at too.
The reasons for a race to misfire are complex but the success stories tend to be more straightforward: Baku is a successful venue because it produces interesting, often dramatic, races. It features high speeds, low grip and big walls. There's an expectation of Safety Cars, plenty of overtaking opportunities and – for an April race – a good chance of the wind playing havoc with setup.
Baku is known as 'The City of Winds', with a cold northern wind (Khazri) and a warm southern wind (Gilavar) fighting for dominance. In F1's first two visits, in June of 2016 and 2017, that wasn't hugely significant (though the aerodynamicists may argue otherwise) but last year, with the race being held in April for the first time, and the city being in the eye of a gale, it suddenly made a lot more sense. It seems bizarre that a sport as high-tech as F1 can be derailed by a stiff breeze, but on that truly vast start-finish straight, the difference between braking down from 370kph for Turn One into the teeth of a 40kph gust, or a moment of calm, is the difference between making the corner or not.
The first corner is quite possibly the only one the race team will see all weekend, given that our hotel is right next to it. No shuttles required in Baku: it's a walk of no more than a couple of minutes from garage to lodgings. We're not particularly alone in that regard: like Singapore, the Baku City Circuit is a street race in the truest sense, with the circuit threaded through the heart of the city. It's already turning into a race very popular with tourists, simply because everything is tightly contained, everyone is staying within a stone's throw of the track, and that creates a really good race vibe.
The first race (The 2016 European Grand Prix – the reasons for naming it thus are too murky to recount) was pretty good, but the last two have blown the doors off. 2017 – the debut Azerbaijan Grand Prix in name if not in fact – was won by Red Bul Racing, thanks to a superb drive from Daniel Ricciardo that saw him pitting early with radiators full of debris, coming out at the back of the field and then scything his way through the pack to win in relative comfort.
Last year the team had high hopes of a repeat, and when that didn't happen, high hopes of a podium – but then Max and Daniel contrived to crash into each other. Their battle up until that point was pretty exciting and probably highly entertaining for the neutral. It was just as exciting in the garage – though for different reasons.
This year the Red Bull Racing team are excited to find out what the RB15 has to offer…
Max Verstappen
"Baku is quite an interesting race because on a street circuit, you usually want to run a lot of downforce. Because of the long straights between the corners in Baku, you have to find a bit of a compromise so that means you have quite low grip on the track and you slide around a bit. It's a lot of fun to drive and especially the castle area, it's very narrow but also it's really cool for pictures to look back at. It's a decent track for overtaking because of the long straight and especially with the DRS zone, so it's always an exciting weekend and a lot of things can happen. It's a big show and hopefully this year's race will make for a good story."
Pierre Gasly
"I'm always excited for a race weekend and I'm looking forward to this fourth one of the season as we head back to Europe. I'm really excited because Baku is a street track which is always more challenging as there's a lot less margin for error, and this gives you more adrenaline which is a positive for us racing drivers. The track is really cool and quite technical from one corner to another. It has the longest straight of the season with a lot of opportunities to overtake, which makes the racing super exciting on Sunday. When I raced in Formula 2, I started the race in Baku from last and had a good fight with Giovinazzi in the last couple of laps to finish P2. Things are progressively going in a better direction and it was good to get the fastest lap in China, so let's see what we can do next weekend."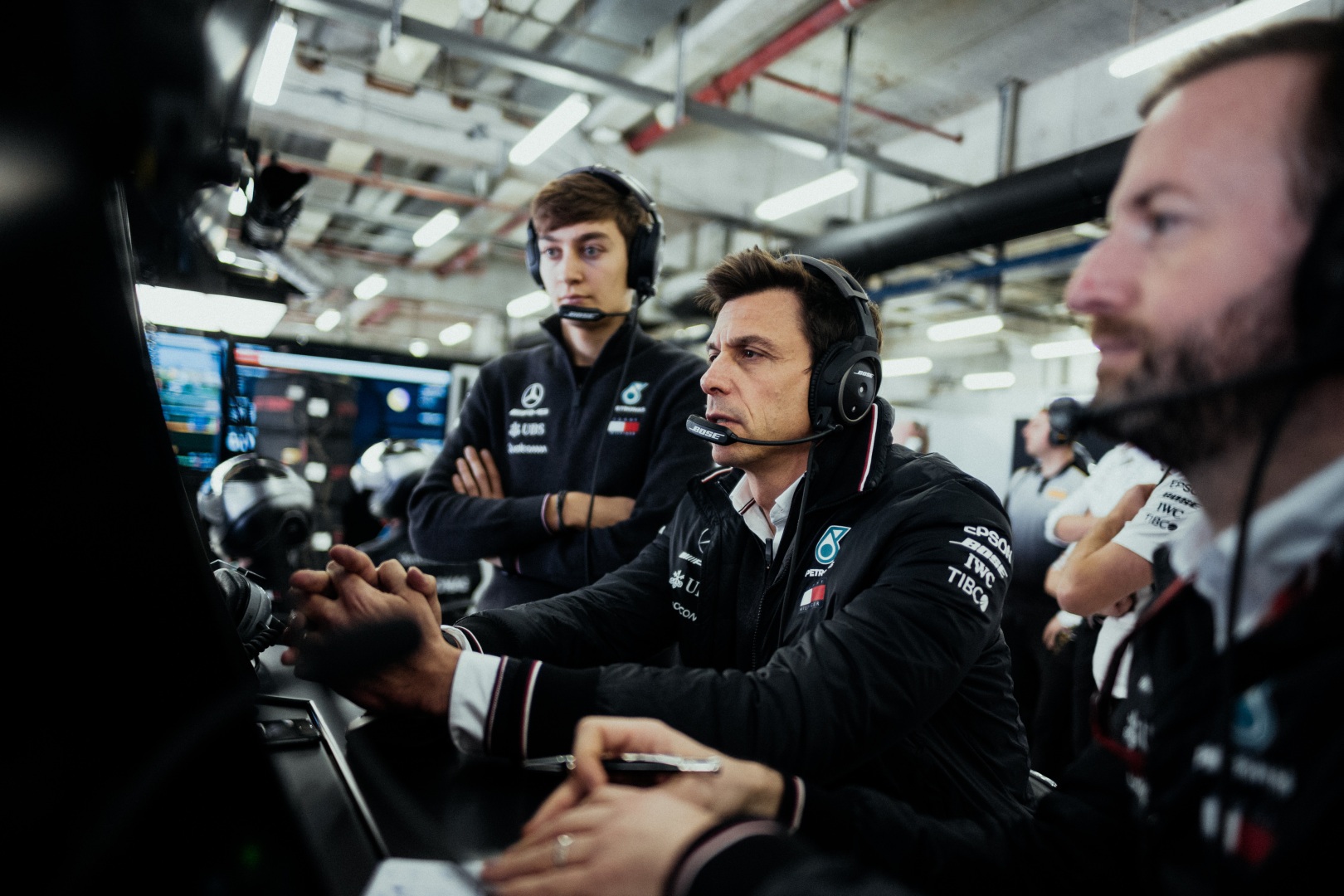 Toto Wolff is usually a charismatic, smiling team boss. Someone ...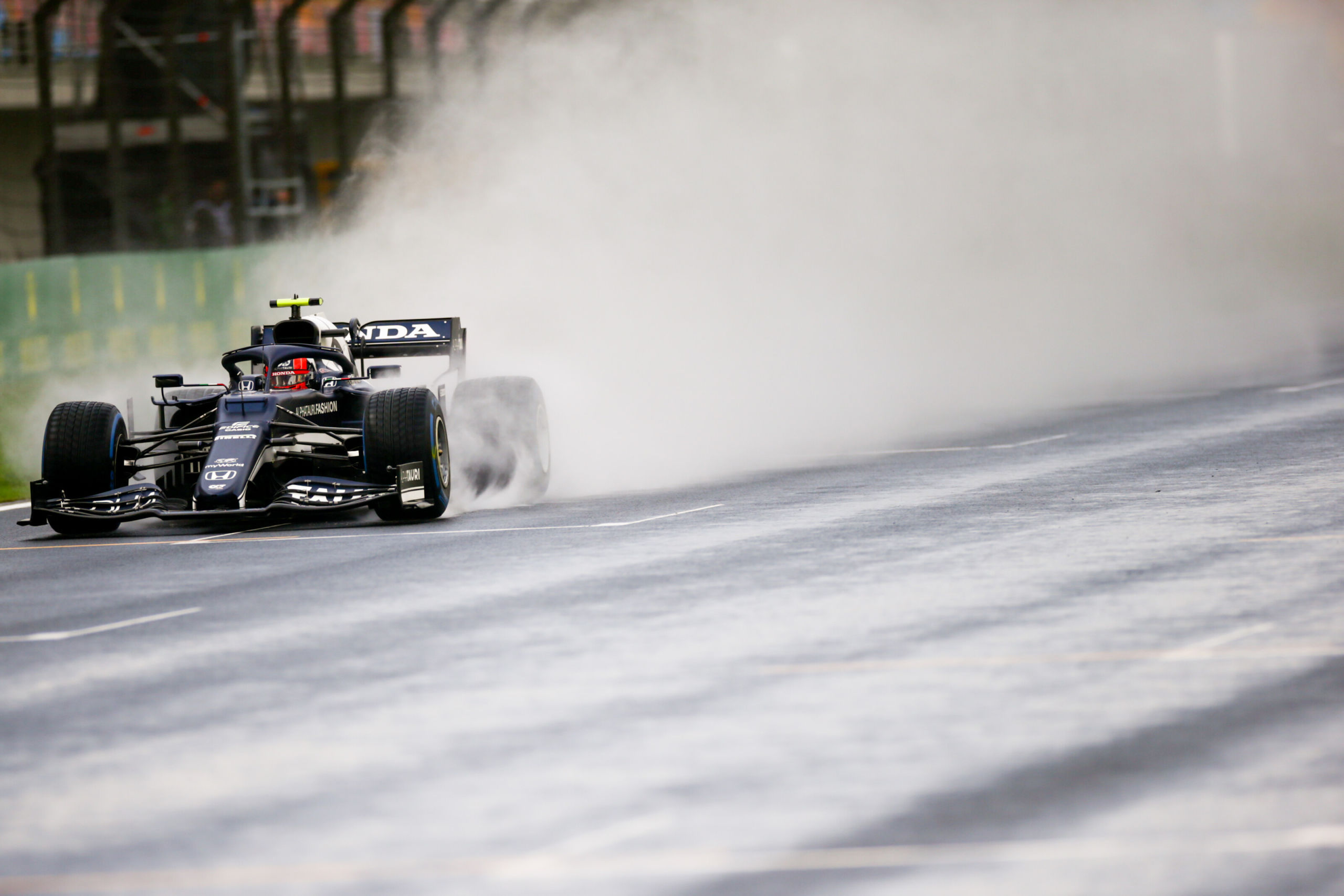 Pierre Gasly isn't the most popular driver on the grid. ...