It was an exciting, action-packed Friday at the Red Bull Ring as today saw the start of track activity for the 2019 Austrian Grand Prix.
Charles Leclerc Leads Ferrari Fightback
Lewis Hamilton was fastest in the morning session for Mercedes AMG Petronas Motorsport with that honour going to Charles Leclerc for Scuderia Ferrari in the afternoon. Unusually, the fastest times came in Free Practice 1, as Leclerc's afternoon lap of 1'05"086 would only have been good enough for fourth in the morning.
"Overall, we had quite a productive day and completed a lot of tests around the set-up. The feeling in the car was good. It was a bit tricky with the wind changing direction, especially in FP2, which made it more challenging to predict what would happen in the corners. Although we have been fast today, we will work hard to take another step forward. On my side, as I did in France, I also have to focus on setting up the car in the best way to follow the track evolution in qualifying. I think we made the best out of it and I look forward to seeing where we stand tomorrow," said Leclerc.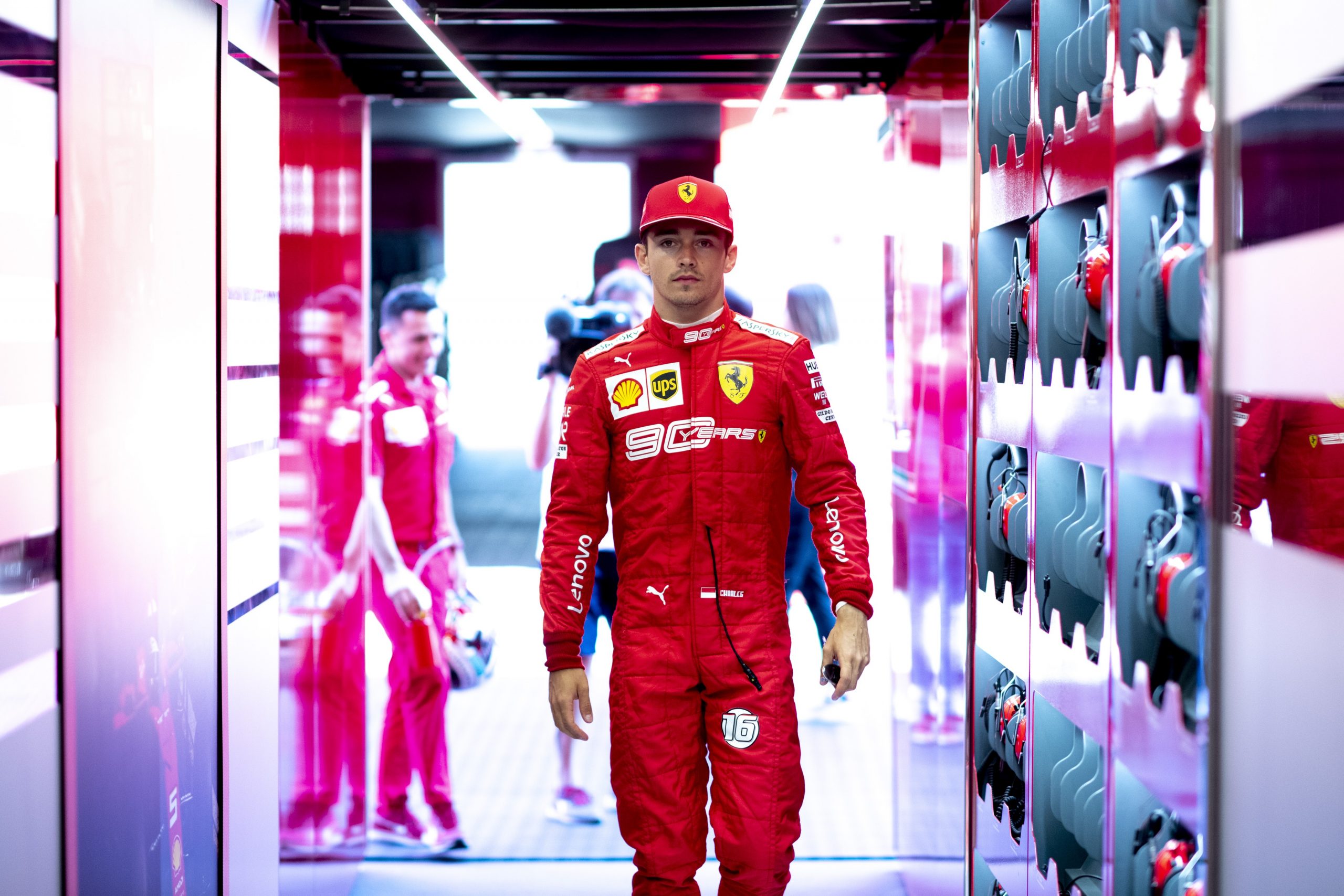 Lewis Hamilton Fastest in FP1
In the first session, Hamilton's best lap was a 1.04.838 and he was followed by the other Ferrari of Sebastian Vettel (1.04.982) and the Aston Martin Red Bull Racing of Pierre Gasly (1.04.999.)
"It was a clean day for me with no major issues, although I broke a couple of front wings on the kerbs like a lot of other drivers. We are flat out for a large portion of the lap this year – even corners like Turns 6 and 7, Turn 9 and the last corner are seriously quick in these cars – and we have been tickling the set-up all day to improve it. Ferrari and Red Bull look quick, particularly Ferrari, and it will be interesting to see how it pans out tomorrow. This is one of those circuits where the times are always very, very close and small margins make the difference; that's a positive because it means we will have our work cut out. But that's okay: we will keep fighting and this is a circuit where you can follow other cars, so hopefully the tyres will be durable as well," said Hamilton.
Verstappen and Bottas Both Crash
The gaps were very close in both sessions, especially in FP2, when only the Williams duo of George Russell and Robert Kubica found themselves over two seconds adrift, but that's what is to be expected on a short and quick track like this one in Spielberg. Furthermore, FP2 was red flagged twice which rather messed up the programme for several drivers, naturally starting with those who had gone off the track to cause the stoppages in the first place. Max Verstappen crashed into the barriers, back end first, at the exit to the final corner, while Valtteri Bottas had a heavy crash going nose first into the barriers in his Mercedes, after the car snapped away from him at Turn 6. Neither driver was injured, but they both lost valuable track time.
"It was pretty big hit for me in second practice but I'm all okay with no pain. There were some gusts out there this afternoon and I think I managed to find one of them – the corners here are very tricky and very penalising if you make even a small error. But I must say I prefer this kind of circuit which penalises mistakes – it's how I like it and it makes it even more exciting. Before the shunt, I had an issue with the engine this morning which meant we swapped to the old one for FP1. That compromised me a little bit but we found a clear direction on car set-up. We made some pretty big changes for FP2 and it felt a lot better until the accident. So overall, a good feeling on the car performance but other teams are quick as well. It's going to be very hot this weekend, especially on Sunday, and will put the cars to the limit in terms of cooling the brakes and the engine. I think it's going to be very close on the timesheets and it should be fun in qualifying," said Bottas.
Hulkenberg Mishap Halts FP1
The first session was also stopped briefly once, but only in the dying moments when Nico Hulkenberg broke the left side of his Renault's front wing, when he jumped over a kerb coming out of the last corner, but in this instance there were only a few minutes left until the chequered flag came out.
"It's been a tricky day overall. The car lacked pace and there's a bit of a question mark as to why. While we're slow on the timesheets, I didn't feel totally comfortable at the wheel. We need to investigate what's gone on as it seems a bit odd today. Conditions were tough, especially in the afternoon with high track temperatures and wind in places. A difficult day for us, but we'll work hard tonight to find some solutions for tomorrow," added Hulkenberg.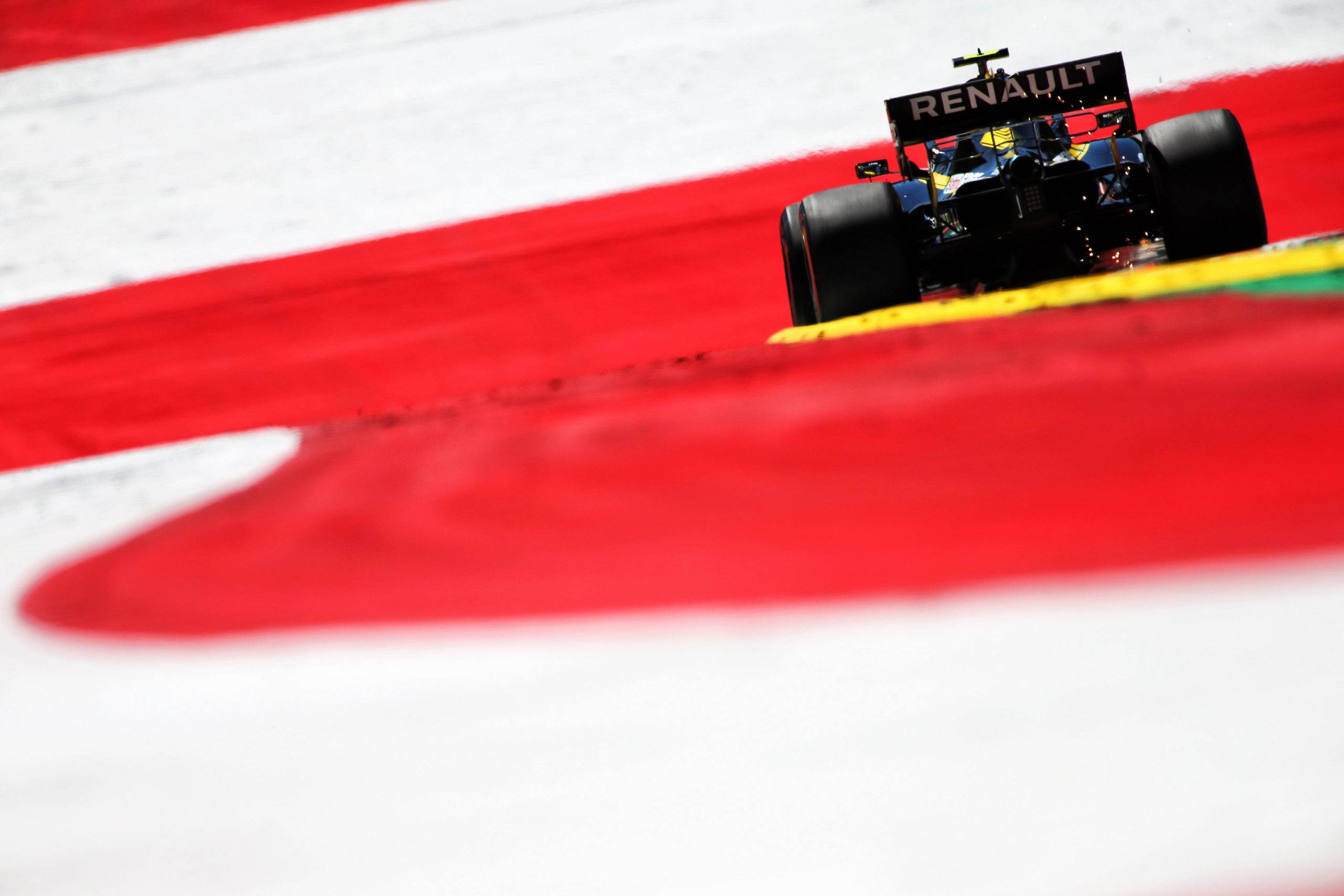 Sainz Pace Continues McLaren Resurgence
The various off-track excursions in FP2 seem to have been blamed mainly on crosswinds. Vettel (8th fastest in 1.05.871) also had a spectacular but ultimately harmless spin, although it did cost him the set of Soft tyres with which he was attempting a quick lap at the time. It shows how tricky and demanding this track can be, leaving little room for error, even if it is short and boasts just ten corners. It means that the rule about taking Friday's results with a pinch of salt was even truer than usual today, even if they did offer up some clues. The most obvious sign is that Mercedes is still the odds-on favourite, with Ferrari and indeed McLaren appearing to be closer in terms of long-run pace – Carlos Sainz was seventh (1.05.502 and 1.05.545) and fifth in the two sessions, the English team confirming the good form it displayed last weekend at Le Castellet. Unfortunately, the Spaniard must start from the back of the grid, as his car has been fitted with its fourth Renault power unit of the year, one more than is allowed penalty-free during the course of the season, by the regulations. The same applies to Alexander Albon, thirteenth fastest in both sessions for Red Bull Toro Rosso Honda.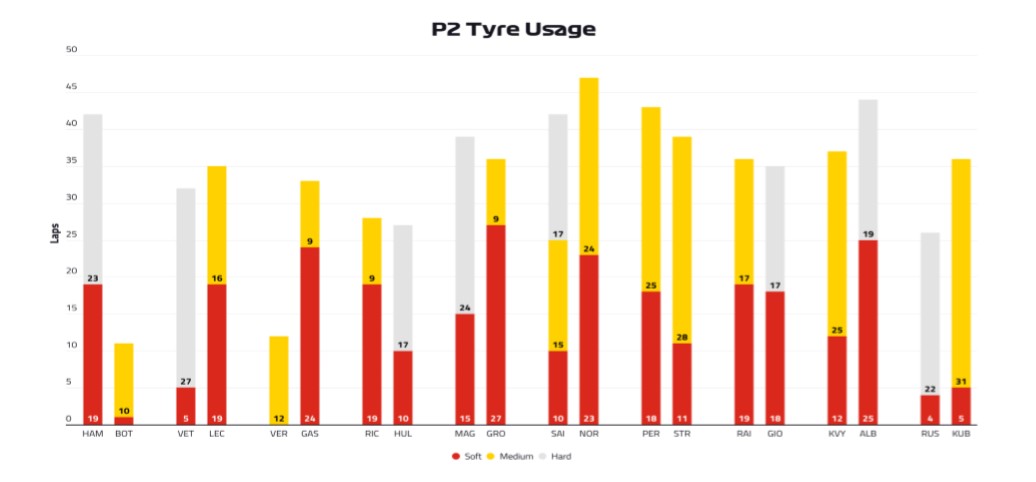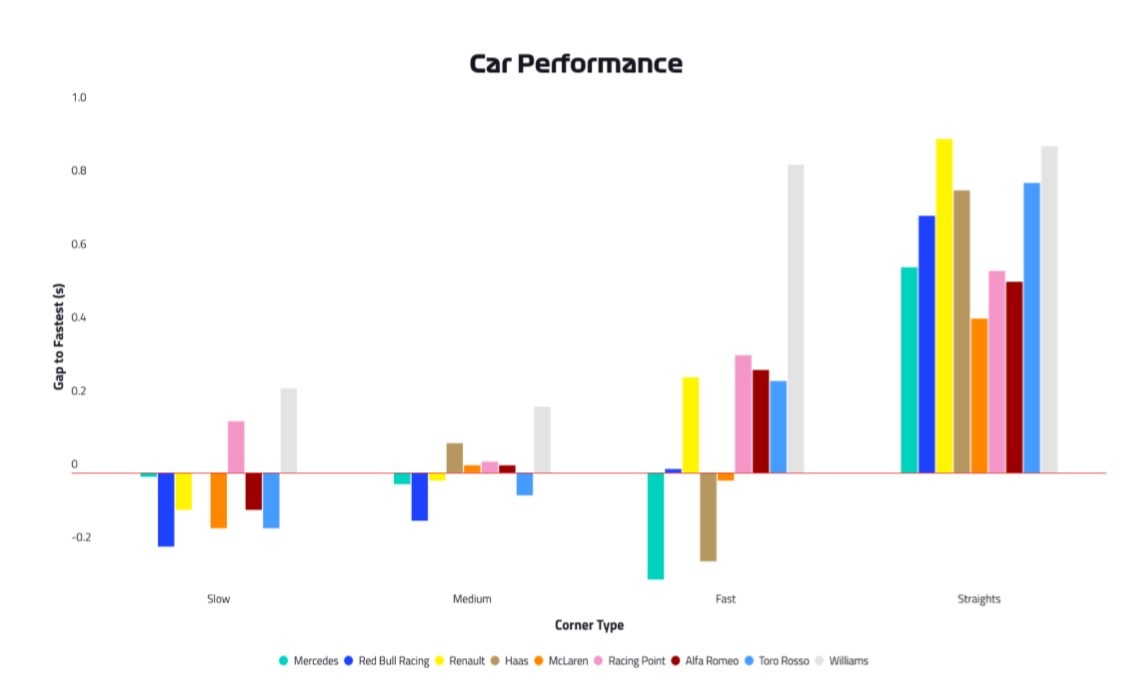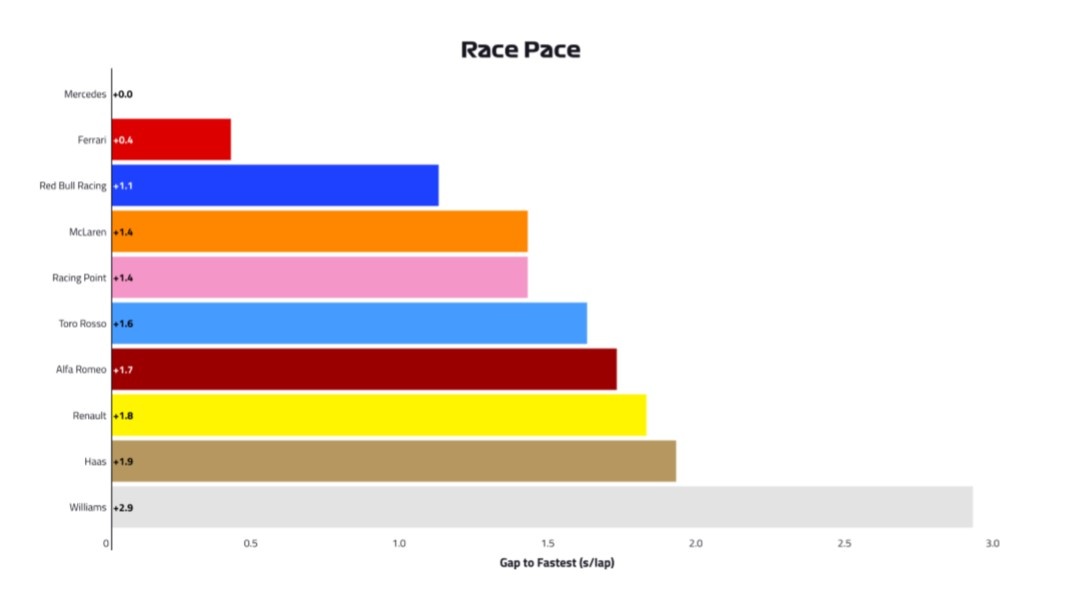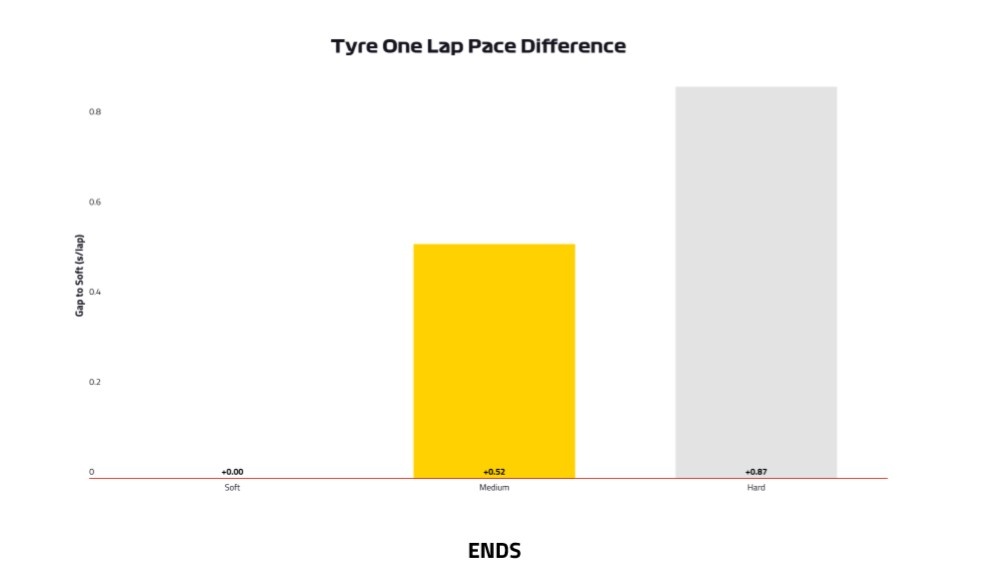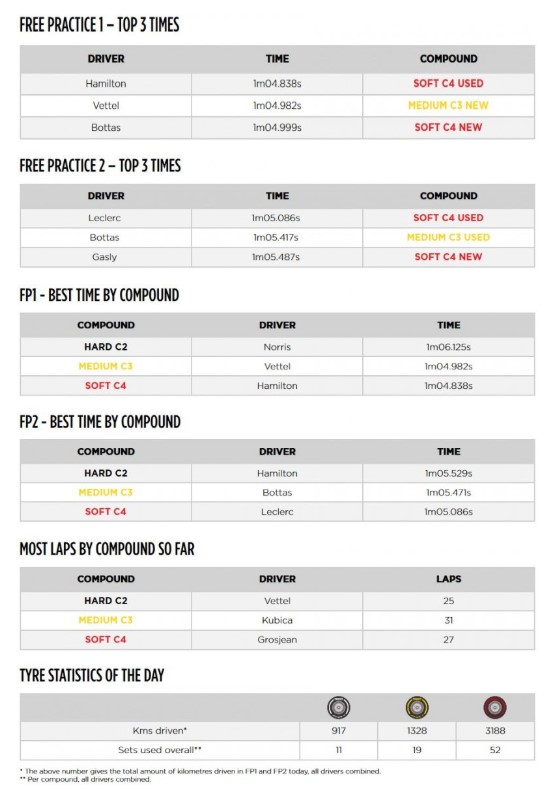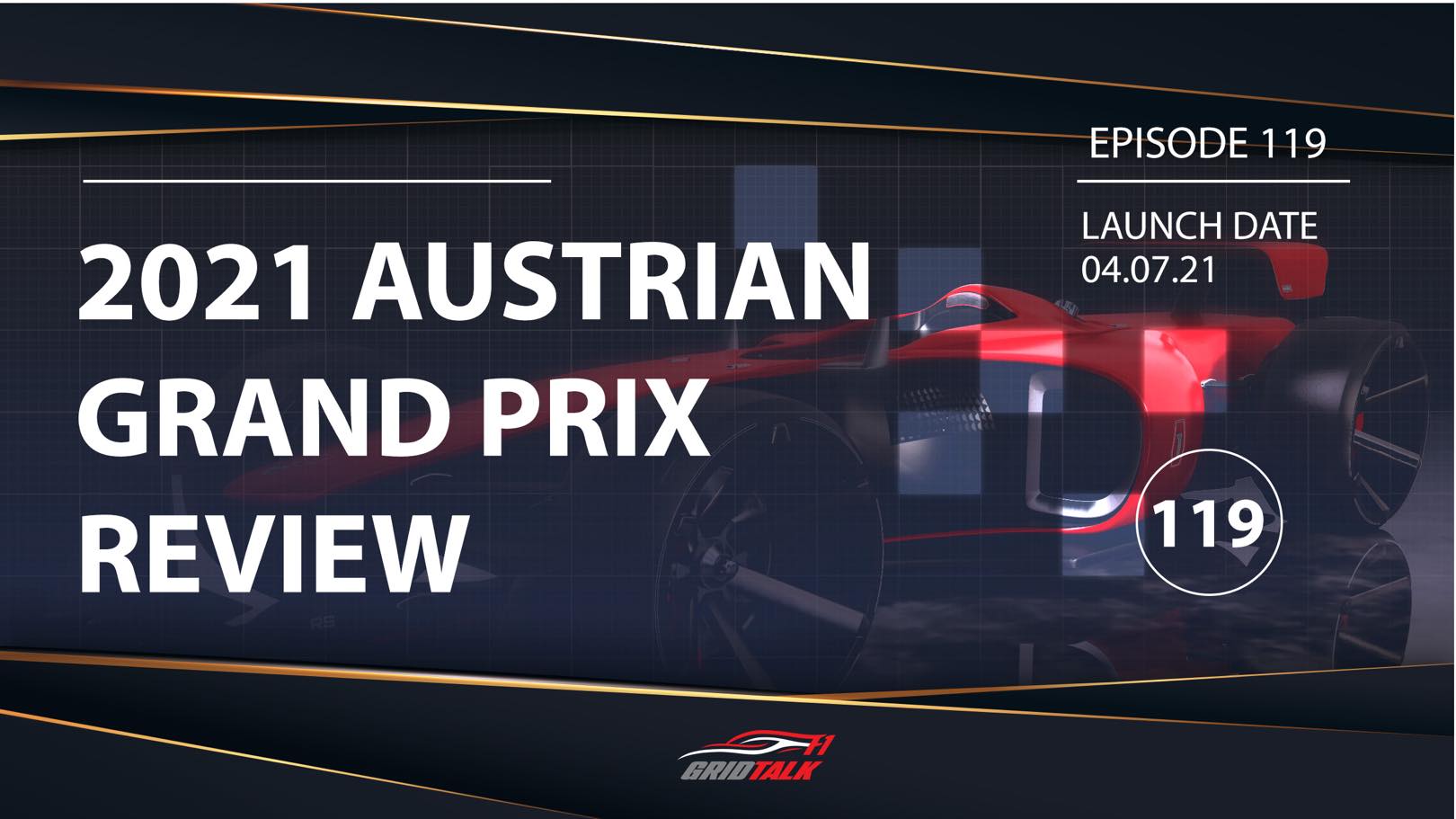 Welcome to Episode 119 of our Formula 1 podcast, Grid ...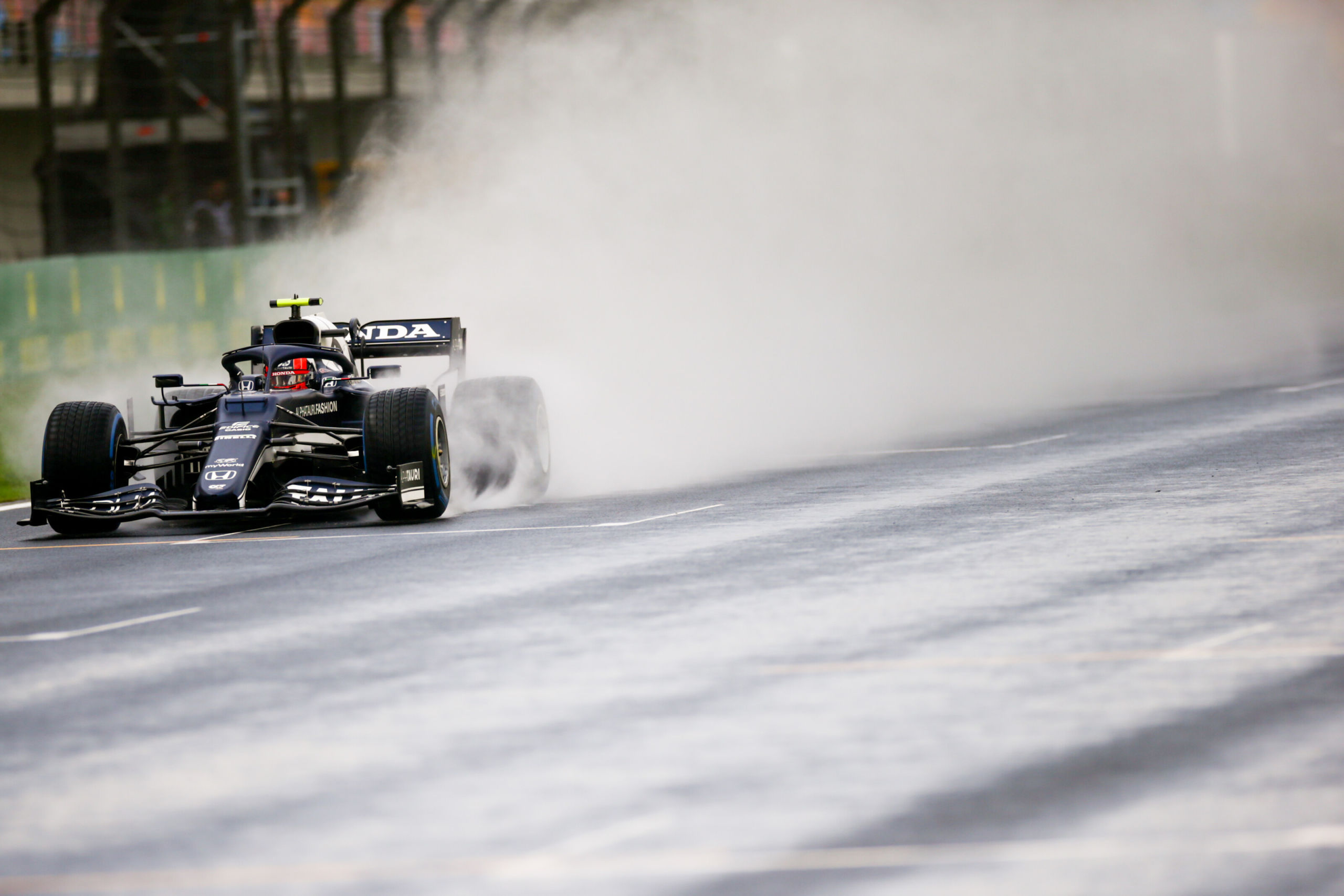 Pierre Gasly isn't the most popular driver on the grid. ...