Since returning to FORMULA 1 in 2020, it has been an up and down season for Esteban Ocon who has watched on as his teammate Daniel Ricciardo scored two podiums, wondering if he would ever get the opportunity to stand on the dais himself.
Today was that day as an emotional Ocon took second place in the FORMULA 1 ROLEX SAKHIR GRAND PRIX 2020 to cap his return to the F1 ranks.
Relief After Tough Season For Esteban Ocon
2020 has had more downs than ups for Esteban Ocon, however, none of that mattered as he crossed the line on Sunday, knowing he had finished in second place for the first time in his F1 career.
'I have no words. I cried on the line, that's how much emotion is going through my mind actually now.
'It's been a tough season on our side. It hasn't paid off all the time but we never stopped pushing. We kept working hard, we kept staying motivated. That was very important.
'At the moment where less and less people are believing in you, it's important to believe in yourself and today we made it happen and I'm very pleased with it. It's hard work but it has paid off.
'Daniel (Ricciardo) is a fantastic benchmark. He has done a fantastic season in his second season with Renault. He has stepped up. Overall, I feel like my progression has been strong as well. I am closing the gap to him and to have that podium is the cherry, the fruit on the cake.'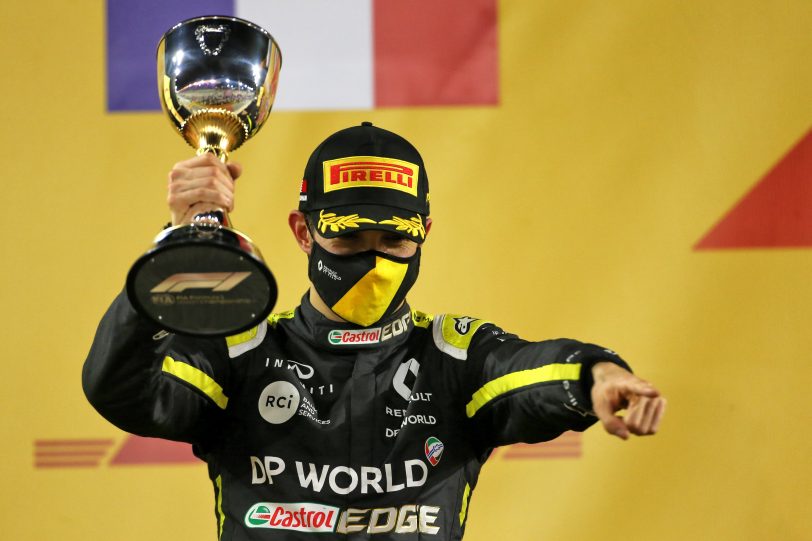 Incredible Journey To Maiden Podium
Through no fault of his own, Esteban Ocon found himself without a seat for the 2019 season, and had to settle for a place as a test driver with Mercedes. He returned to F1 in 2020, and has made the most of this second chance by securing a podium finish in the penultimate race of the season.
'What a journey. What a difficult journey to arrive here – a lot of sacrifices from my early days. Not easy to get into F1 and I stopped, obviously, last year. Not easy to get back in as well. New team, strong team-mate against me and we were seeing the progress this year. It was coming but it never really paid off until today. Today we made it happen.
'I think this is what was waiting around but we didn't get the luck we wanted each time. Such a cool race – and congratulations to Checo and also to Lance, my mate, we had a good fight together through Turn Four.
'It was good fun, I really enjoyed that race. All the emotions that came when I crossed that line. Unbelievable. I never cried for anything but I tell you, today, the tears, they came, and they came for a good reason. So I'm really happy.
'Yeah, it's obviously a very tough position to be in. I know well, know how it feels like. I'm glad that Sergio is obviously getting the result, you know? To show everybody that he deserves to be in Formula 1.
'He's one of the top guys out there and he can't be left outside. It would not be normal.
'But sometimes the sport is like that, unfortunately, and you don't end up in the best situations.
'On my side obviously it's been a tough year but I was in good hands. I had a lot of people believing in me and supporting me, which has helped me to come back after a year out – and yeah, here we are. Not easy to get going but after a bit of running, you get there,' concluded Ocon.
Delight For Team Boss Cyril Abiteboul
After a horror show in 2019 that saw many people calling for him to be sacked, team boss Cyril Abiteboul has helped steady the ship in 2020, and now celebrates the teams third podium of the season.
'If a result like today is a team effort, it's clearly one for Esteban. I am very, very happy for him that he can also experience for himself the good vibes that we've been having since the summer shutdown when the team's progression has accelerated.
'We've had two podiums with Daniel and this time round it was with Esteban and we are all very grateful for that. His weekend was strong, the only challenging moment was in Q2 when we failed to progress into Q3. But that actually may have helped with the free starting tyre choice.
'From that point onwards, he drove a very strong race, managing to preserve the tyres at the start, be aggressive when it mattered and defending very well at the end against faster cars.
'There is a feeling that maybe we could have done a bit better with Daniel, which would have helped a bit our Constructors' Championship situation. We'll give our maximum in Abu Dhabi next weekend with the particular double thought and motivation of our last race with Daniel and as Renault F1 Team,' concluded Abiteboul.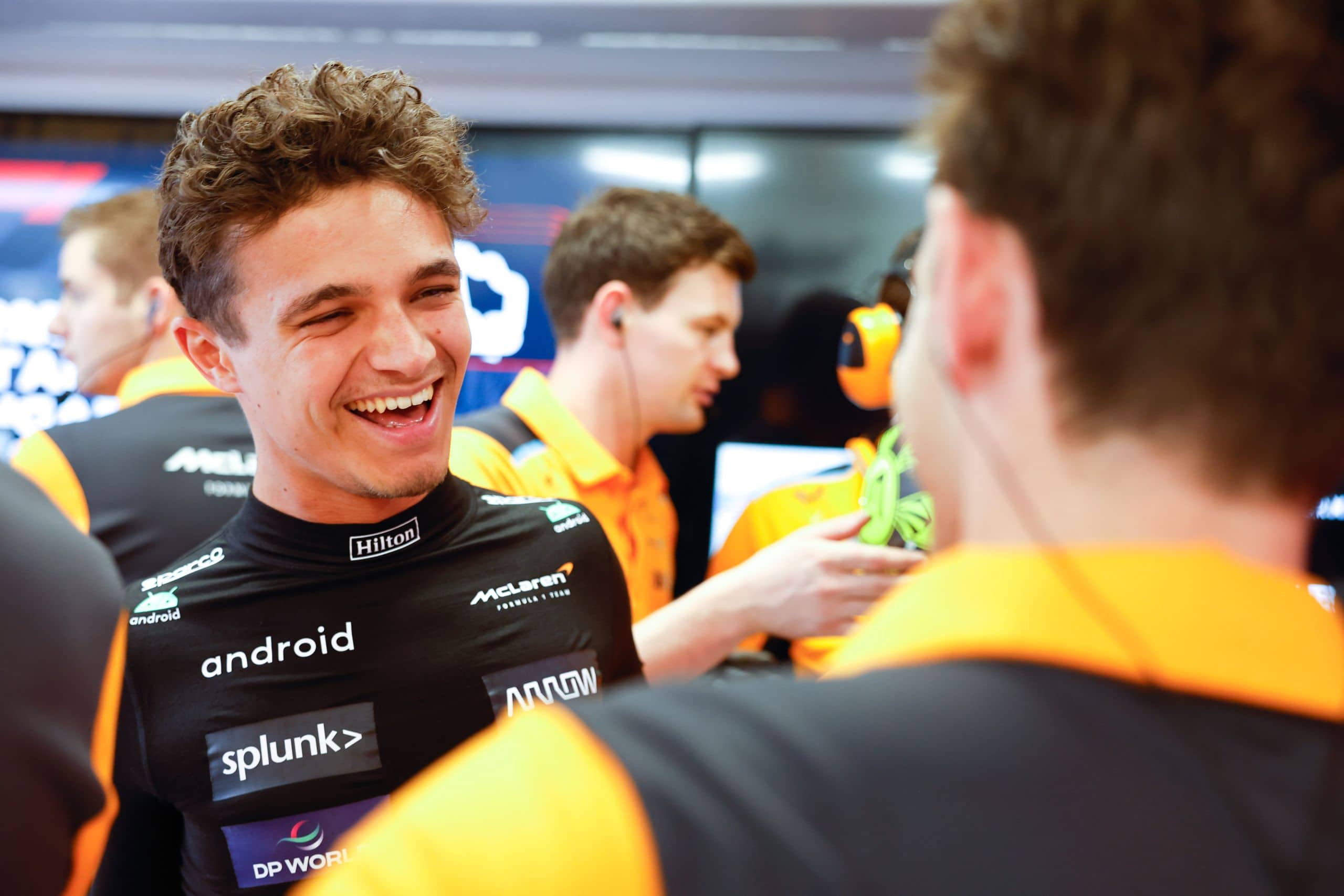 In the most recent times, Zak Brown, the top boss ...