A dramatic day in Portimao saw Pierre Gasly's Alpha Tauri catch fire, and Max Verstappen and Lance Stroll crash out of FP2, throwing the session into chaos and mixing up the standings ahead of qualifying for the FORMULA 1 HEINEKEN PORTUGUESE GRAND PRIX 2020.
A chaotic FP2 saw Valtteri Bottas top the timesheets ahead of Max Verstappen, with Lando Norris a surprise third fastest.
FP1 was a lot less dramatic, with Bottas edging out his teammate Hamilton by three-tenths of a second, with Verstappen in third.
2020 Portuguese Grand Prix: FP1 & FP2 Highlights
Valtteri Bottas Slips And Slides To The Top
As drivers struggled for grip at the Portimao circuit, Bottas slipped and slid but unlike many of his rivals did not spin on his way to setting the fastest time of 1:17.940 in FP2. The Finn was consistent all day, also topping the timesheets in FP1.
'It's been a good day today. The sun was shining, this is a great track for driving; it could definitely be worse!
'It was quite slippery out on track, it reminded me a lot of when we went to Sochi or Austin for the first time, and we drove on the new tarmac there. This type of tarmac is tricky in terms of getting grip. Once you lose the grip, you can drop the car quite quickly, and I think that's the reason why we have seen so many spins today.
'The track was evolving lap by lap, and it got better throughout the day, but maybe it was reset slightly in between the two sessions, and with red flags in second practice there wasn't that much useful running.
'So, I'm still expecting an increase in grip over the rest of the weekend. The balance of the car was also pretty good. I was mainly struggling in the slow-speed corners with the rear end of the car but it is not too far away from where I want it, as the lap times would also suggest. But as always, there will be more work to do tomorrow.'
Max Verstappen Ready For Mercedes Fight
Max Verstappen had a challenging day coming to grips with the new tarmac, while also being involved in a crash with Racing Point's Lance Stroll.
'It was quite tricky out there and the new tarmac seems slippery with only one proper line to use as you lose a lot of grip if you run wide.
'The wind also picked up in the afternoon but overall I think we improved the car from FP1 to FP2 so it all felt a little bit nicer to drive. We will keep trying to improve even further as there are still things we can do better around here.
'To be honest, I don't want to talk about it (the crash) too much, I was so surprised that he just turned in. I was coming up to him, so I don't know where I had to go. I was starting my lap, he'd just finished his lap… It's FP2, but it's just a shame that we touched. It was just so unnecessary.
'It was interesting to try two new compounds of Pirelli tyres. We don't know what they were but one set felt a bit better than the other but they both felt nice. I'm not sure if they are faster than what we usually use but I don't have anything negative to say.
'It is difficult to say if we can fight Mercedes this weekend as they look very quick but never say never and we always try our best and see where we are tomorrow.'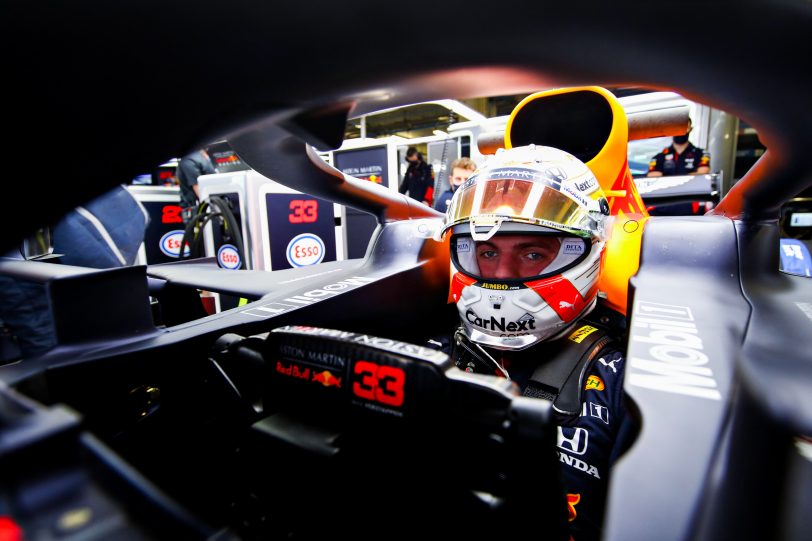 Lando Norris A Surprise Third Fastest
Lando Norris was pleased to finish FP2 in third place, but believes it's not a true indication of how things will shake out in qualifying, and understands there is plenty of work to be done to secure a strong race finish.
'The tarmac and temperatures here make it quite tricky to get everything in the right window, which makes the car balance quite tricky as well. It's been very difficult to put a lap together, due to the disrupted sessions with the red flags and traffic at such a short circuit. Those factors, in combination, have made it a very difficult day to achieve a good balance.
'We ended up in a good position, but I think we're a long way from that in terms of actual pace. So, we've got a lot of work to do tonight to see how we can improve for tomorrow.'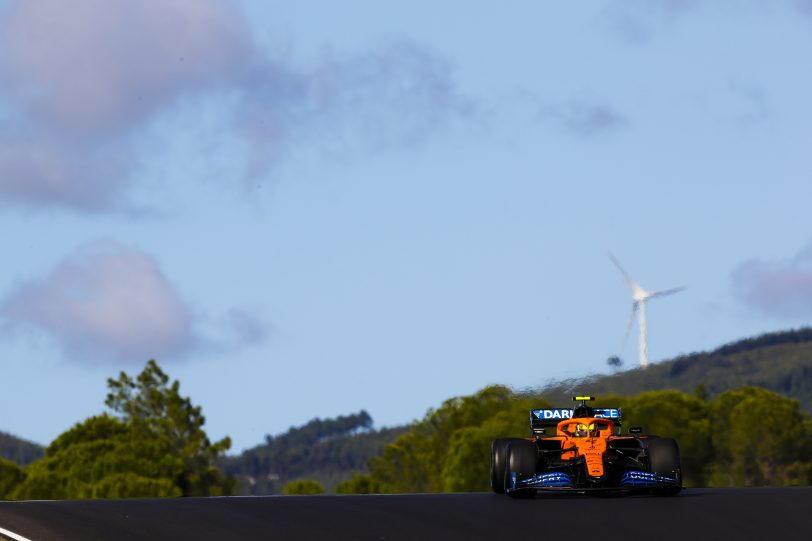 Pierre Gasly's Car Catches Fire In FP2
It was a dramatic day for Pierre Gasly, whose car caught fire in FP2.
'It wasn't an ideal Friday in Portimao. I discovered the track this morning in FP1 and I have to say it's quite cool to drive, the elevation makes it really enjoyable.
'Unfortunately, in FP2 we had an issue where the car caught fire, so we are still analysing to understand the reason why this happened. This meant we didn't have time to do a run on soft tyres, which would have been good to see where we sit compared to the others in the short runs.
'Our performance seems quite decent so far, but on my side, I still do not feel fully happy with the car and I hope we can improve for tomorrow. It will be important to have a clean FP3 to be prepared for Qualifying and to be able to put ourselves in a good starting position for Sunday,' said Gasly.
Chief Race Engineer Jonathan Eddolls added 'Although Formula 1 tested here back in 2009, effectively, Portimao is a new track for us. The surface has been completely resurfaced recently and, as we have seen in the past with fresh tarmac, it generally starts very slippery and low grip.
'This, combined with a more conservative tyre compound choice than other events of the season, and the wind intensity, meant it was hard for the drivers to get into a good rhythm during the session.
'All teams ran the Base tyre at the start of FP1 to remove this additional set from their allocation. The priority of the session for us was to give Pierre and Daniil a lot of track time to learn the circuit, complete some aero tests and characterisation, and begin setup optimisation for the track. The balance was hard to read in the low grip conditions, but the competitiveness was promising.
'We had a slow puncture on Pierre's second set so he couldn't complete the long run at the end of the session, which was unfortunate as we now miss the tyre data on that compound.
'For FP2, we made various changes to the car to improve the balance and overall grip. The first 30 minutes were dedicated to Pirelli tyre testing, which is effectively blind for us but helps with their 2021 development.
'After that, we started our planned performance runs, but unfortunately for Pierre, during the first new tyre lap his car had a 'blackout' and subsequent fire, so we need to review the issue when the car is back in the garage.
'After the Red Flag period to clear Pierre's car, Daniil went for his new Option tyre run but had to abort due to the second Red Flag for the incident in Turn 1. Upon restarting the session, the temperatures were not ready and others were on high fuel, which made it difficult for Daniil to set a good lap. This means the classification today is not fully representative. We have a lot to look through tonight and are lacking long run tyre data, so it could make for an interesting race on Sunday.'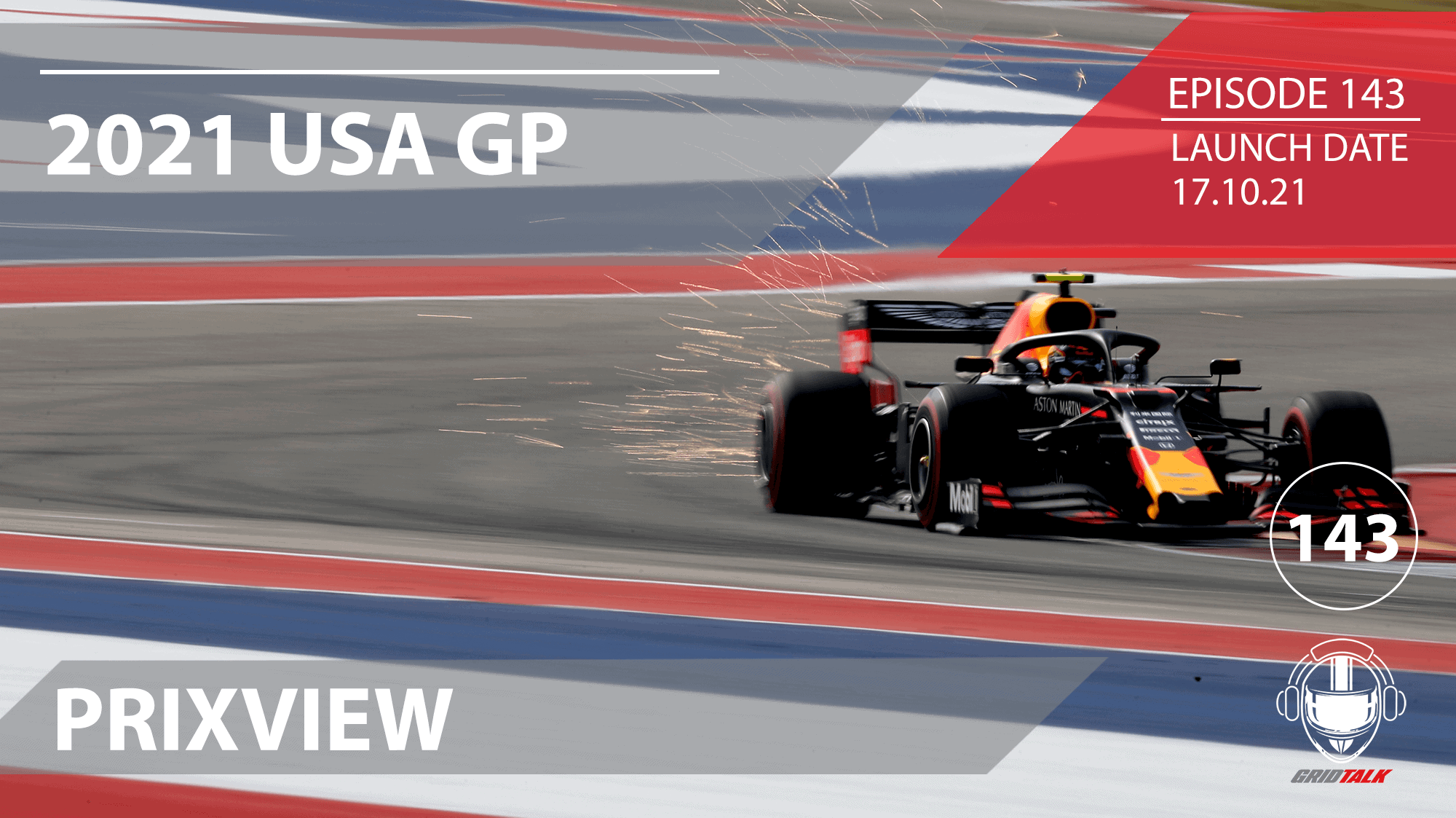 Welcome to Episode 143 of our Formula 1 podcast, Grid ...