To say it has been a long time between drinks for McLaren is a huge understatement, but for a McLaren team on the rise, the taste of champagne from Daniel Ricciardo's boot was made even sweeter with Lando Norris coming in second, handing the team their first 1-2 finish in 12 years. 
For the affable Aussie, it had been a season of struggle until the mid-season break, but the hard work he had been putting in behind the scenes was rewarded with a lights-to-flag victory at Monza on Sunday.
'I've just been sandbagging the whole year! You know, thirds, fourths, fifths, you might as well just win. That's what I did! You know, honestly, the August break is good, just to reset. I've felt better the last three weekends. To not only win, but to get a one-two, it's insane! For McLaren to be on the podium is huge, let alone a one-two. This is for team papaya. For once, I'm lost for words.
'It [this win] means everything. I definitely try not to dictate my life happiness around the sport, because it's been three and a half years since I won, so I'd be pretty miserable most of the time if I just based my happiness on winning races.
'I think through it all, and a lot has happened since Monaco 2018, so to be back here in this moment that's why we love the sport. It makes all those crappier days worth it and it's as simple as that. There's a high that you get from this moment right now that… I'll probably watch this interview in a few days and I'll be like: 'Oh, I actually said that?' I'm still floating right now to be honest. That's what it does. And that's what draws you back. It's wild.
'Today was something but the whole year has been something. Something like a little foreign for me, something that's been more challenging I think than I've had before. Obviously everyone sees. We're an international sport so everyone has been aware of some of the struggles I've had this year.
'I think to come back from that, not only to win but as a team to get a one-two… I don't know. It's crazy. I think after Friday… even before Friday, but I knew after Friday that we had something this weekend. I think that's why I was so kind of like just fired up because I knew it could have been a little bit better and I just didn't want to waste that opportunity and obviously I haven't had that many this year, or put myself in that position, so yeah, I think from that moment on it was pretty much on.'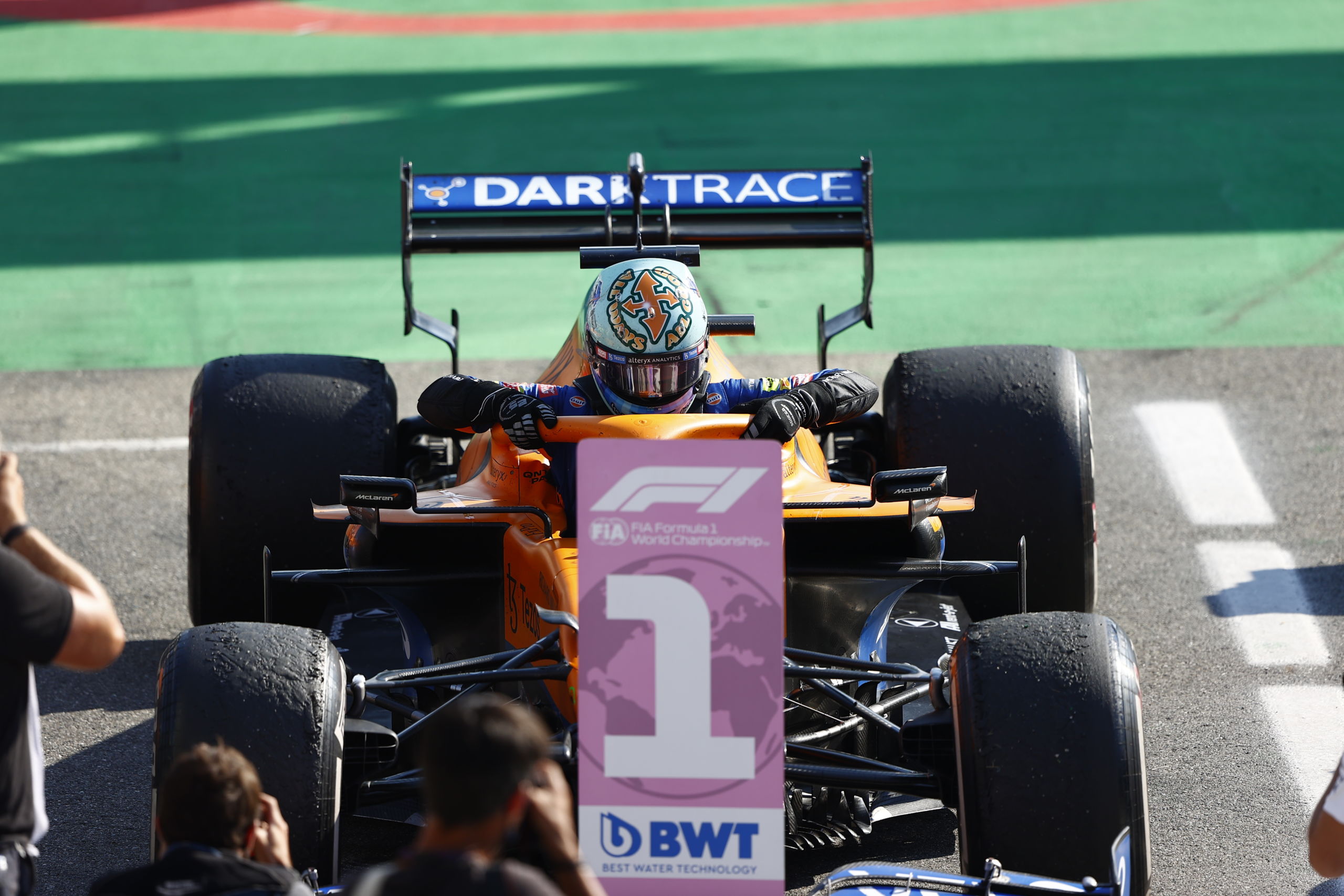 Daniel Ricciardo Was Always In Control
After taking the lead early on, Ricciardo was calm and composed and drove his own race, and looked to be in control throughout.
'There were some laps where he [Verstappen] pushed up closer but I never really had to properly defend. He was there but I knew if I didn't make a mistake it was going to be hard for him, unless he kind of sent a little bit of a Hail Mary, it was going to be tough for him to pass.
'I think where I felt I was a little vulnerable was at the end of that stint, where the tyres were going off, but I believe the others were suffering as well. So in my head I was thinking we were going to be vulnerable in that moment. I pitted and I think everyone else pitted as well, so I think we were all struggling at the same moment.
'It was then, when we came back out in the lead, then I was like 'alright, we've got this today', like unless something unfortunate happens we can really win this race. From that moment on I think that's when any last bit of belief you need you top it up and you're like 'alright, someone is going to have to take it from me today, because otherwise we're winning this thing'.
'I think this circuit seems to suit the McLaren well. It did last year. I wasn't driving it last year but I obviously witnessed the result the team had. So I knew that we could come into the weekend with some confidence with that alone and then probably two things with me, like just loving the circuit.
'I've always loved this track, it's always been a fun one, it's one that I typically gelled well with and then that combined with feeling better, you know, with the car, more recently and feeling a bit more comfortable and confident with it, so kind of all these things created that and then yeah, I think with Friday being so close… I don't know, sometimes I just get angry, like top three was so close and I think my lap was OK but there are always parts where you're like I could have done better.
'I don't know. Sometimes I just flip. I certainly have a bit of rage and as I said at the time, I think it will be a blessing in disguise and I think I used it to my advantage for the rest of the weekend.'
Feeling More Connected To The Car
Much has been made this season of Ricciardo not feeling at one with his McLaren, and it not suiting his driving style.
After spending a lot of time in the simulator and getting a lot of time in the cockpit with the triple-header, he feels he is now turning the corner…
'I think there is still more to come. I don't know if you will ever find anything but that's obviously the way the sport is. The sport evolves and changes and you are trying to keep up with it.
'Just inside myself I've felt better since the second half of the season and that doesn't always need to translate into lap times. It's just me throwing the car round, feeling a bit more comfortable with it, that's stuff I know.
'I don't think all of it has translated yet into the stopwatch but there is certainly a bit more comfort and confidence that's coming through from myself. I just look to keep building on that. I think we will get tracks that suit, some that don't, but I would like to think the second half of the season there will be some more consistency and hopefully more of these types of results.
'I believe in myself obviously. I think everyone does to get to this point, but I've certainly been challenged this year. The sport is a tricky one, it's not so black and white, I guess and sometimes you do struggle to find some answers but I think you have to stay on course and stay true to the course and it's like… you can easily get lost as well, but I think, you know, deep down I would have moments of frustration or moments of yeah, dropping my head, but I kind of made a point never to let that last.
'I also made a point to try and gain something from it and learn from it. Yeah, there's been days this year where I definitely haven't loved it but I've had those days pretty much every year you know, like they happen. I think there's probably just been more this year but I don't resent those feelings either.
'I think those things make you definitely appreciate the good days but also they make you understand some internal questions within yourself and how much you want it and how much it means to you.
'For a moment you fall out of love with the sport but actually the clarity you get afterwards it kind of makes you realise how much you do love it and how much you want it. I think that's been the biggest thing this weekend.'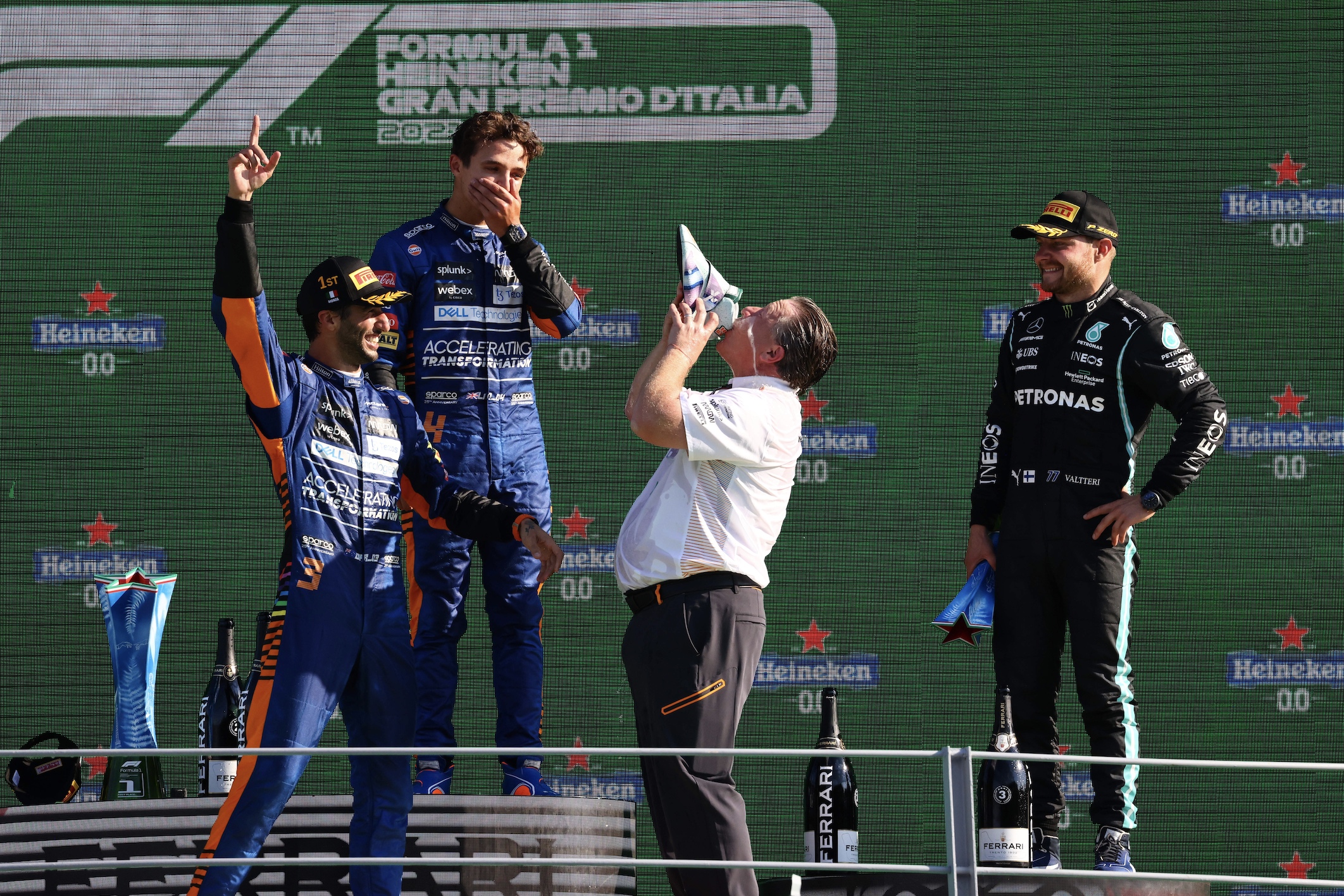 Becoming Part Of McLaren Folklore
For Ricciardo, winning in a McLaren gives a sense of pride and accomplishment as it puts his name, and trophy, alongside some of the greats of the team's history. 
Ricciardo also famously had a bet with Renault boss Cyril Abiteboul about getting a tattoo if he podiumed, and he also had a bet with McLaren boss Zak Brown. Though this was to drive a famous car, not skin art…
'Maybe he gives me the car? I think it was always a podium, I get to drive it. We never talked about a win, so I gave him my shoe that he drank out of, so maybe he gives me the car. It's a good trade.
'There's a couple of things today, like two heroes: Dale Earnhardt, big hero of mine, and to have a chance to get behind the wheel of one of his cars is crazy. That will certainly be a 'pinch me' moment.
'The other one… I'm sorry if I sound a bit self-absorbed now but when I think of McLaren I think of Senna. That's the early memories and I've seen the trophies in the cabinet at the MTC and to have a winning trophy now with my name in pretty much the same cabinet is crazy.
'These are two little things today that I certainly appreciate and they are two little surreal moments that I guess have hit me,' concluded Ricciardo.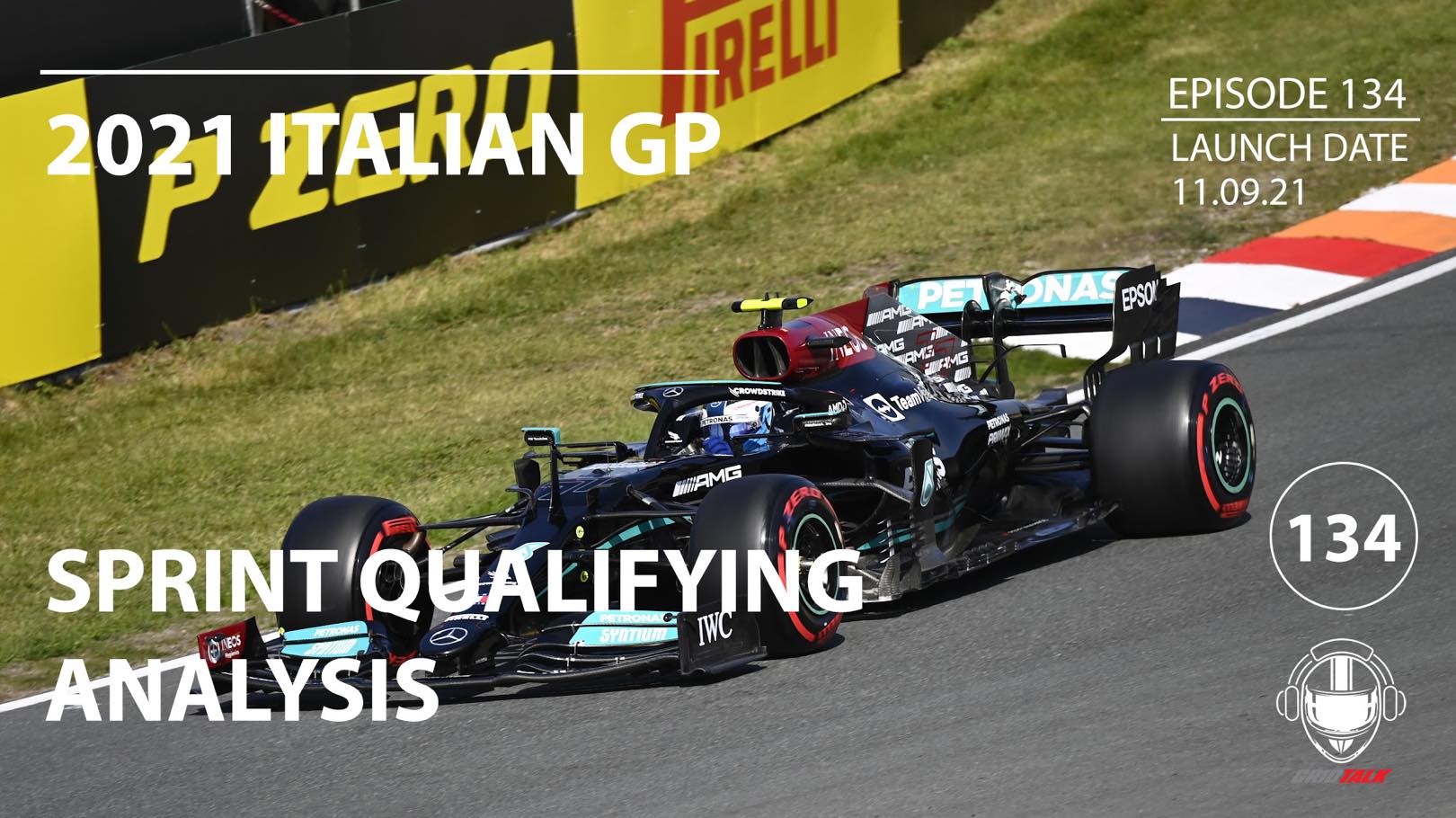 Welcome to Episode 134 of our Formula 1 podcast, Grid ...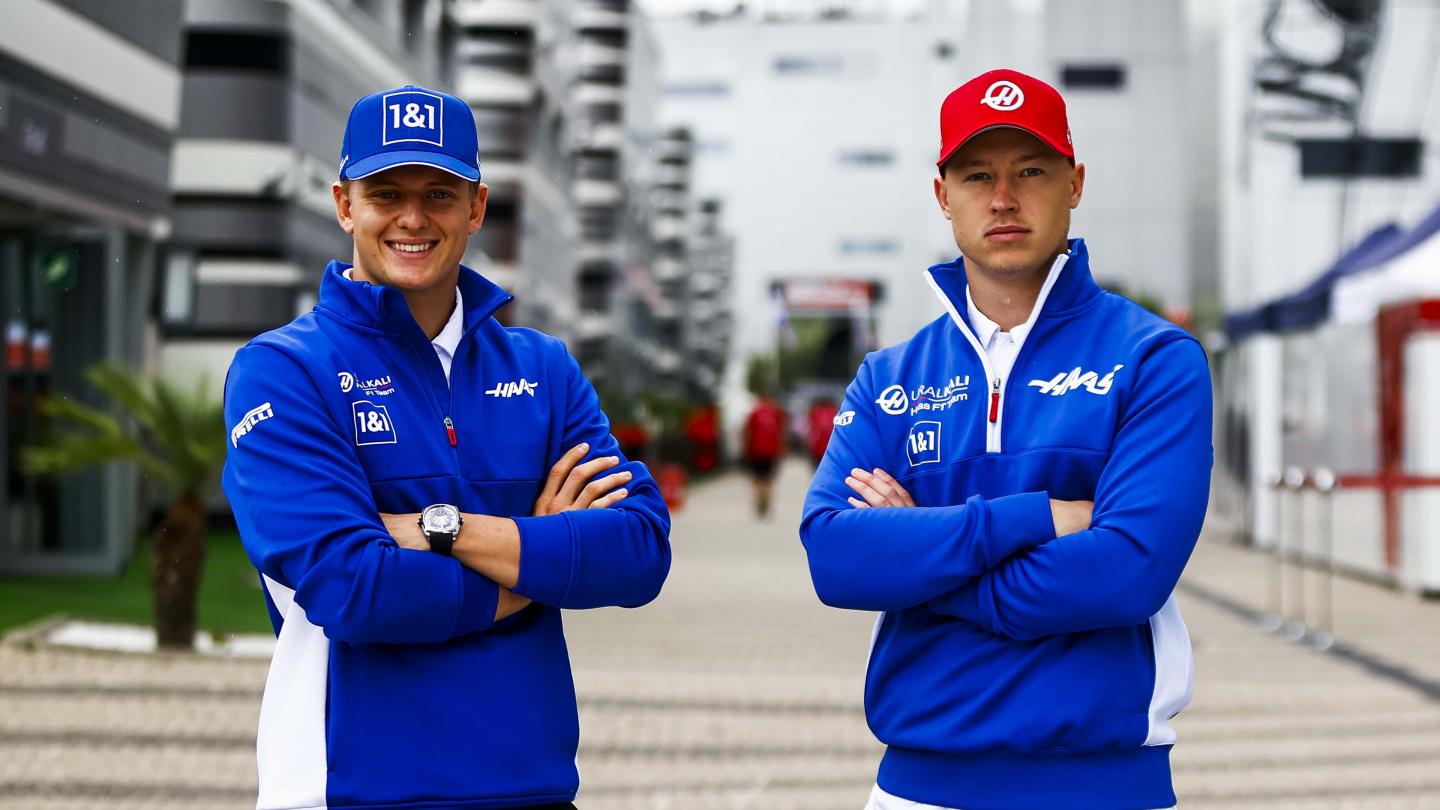 Uralkali Haas F1 Team will enter the 2022 FIA Formula ...