Daniel Ricciardo, disappointed that he may be, should ideally be focusing on what lays ahead. And what does are no more than the final three Grands Prix of the year. For the Perth-born driver, 2021 has been a season that can be measured in two separate halves.
First, disappointment and second, moderate improvement factoring in a sensational result in one of the Grands Prix.
So how is that?
Prior to entering the Italian Grand Prix at Monza, Ricciardo's previous three results included- an eleventh at Dutch GP, a fourth at Belgian Grand Prix, and prior to that, an eleventh at Hungarian GP.
After Monza's sensational result that yielded a win post which the driver shared with earnestness, "I never left," the McLaren man collected a fighting fourth at Sochi. And that was that; immediately after this, his fortunes would tumble as indicated by his three of his latest races pointing to a solitary points finish (USA).
Disappointing results at Mexico and Brazil (race retirement) haven't helped the cause of one of the most promising performers out there on the grid. The malfunctioning of the car at Interlagos proved to be a damp squib for the enthusiastic racer who's now left with no choice- and perhaps rightly so- to make the most of the remainder of the season.
Having said that, for the longest time since the conclusion of the Interlagos race, there remained doubts about what may have led to Daniel Ricciardo's race retirement. There's an answer to that now.
McLaren suspect that a chassis crack in Daniel Ricciardo's MCL 35M led to the Australian's sudden race retirement at the just concluded 2021 Brazilian GP. Brazil, on the whole, hasn't really been that fascinating a venue for Daniel Ricciardo, the holder of one of the most widely loved smiles in all of F1.
Just in case you didn't know or paid little attention, here's the bitter- not bittersweet- truth you need to know about Daniel Ricciardo at Brazil.
In a career spanning easily a decade at F1's top flight, not once has the smiling McLaren driver ever found himself on the podium here at Brazil, the home land of legends like Senna and Piquet.
The question, therefore, is- did you know of this fact? How many of us, truth be told, were even aware that Ricciardo's endured a very tough run here at Brazil.
His is a record that went from bad to worse as the tough cookie had to sadly race retire even before the Grand Prix of Interlagos could reach the halfaway stage. The team, initially, had little answers as to what had gone wrong with the affable character's McLaren F1 car. But later on, it was revealed via a media statement by McLaren that an answer had been found.
Not that any of that can now help Daniel Ricciardo's case or that of his critics. What had to happen has happened. Yet, overall, the 2021 F1 season has been quite the season for the crush of many ladies in the Formula 1 Grand Prix racing world.
In what supposed to have been a cracker of a season for the Honeybadger, young English driver Lando Norris, partnering the famous Aussie for the first time in his career, seems to have gotten hold of Daniel Ricciardo. That's not to forget Ricciardo's unassuming ways.
Ricciardo reckoned that if he had not hit trouble then there was a chance that he could have pulled off a one-stop strategy to beat Ferrari duo Carlos Sainz and his teammate, Charles Leclerc.
But having said that, the following are the thoughts of German engineer Andreas Seidl of McLaren when asked about the race performance of Daniel Ricciardo's good friend and teammate, Lando Norris:
Lando had to go somewhere and on the outside it's very tight out there. I think he simply ran out of space and unfortunately touched the front wing of Carlos, causing the puncture. It was an unlucky racing incident.
"In terms of the recovery drive, the car was damaged. He lost quite a bit of downforce on the rear axle, some damage from the puncture I think. Then he did a great recovery drive."
Having said that, knowing Daniel Ricciardo's penchant to claw back into the scheme of things, the McLaren driver known for his mental toughness, the last three Formula 1 Grands Prix will hold much value for the Australian.
The key factor, however, would be to note, among other things, as to which McLaren driver will outscore the other in what's left of the 2021 F1 season.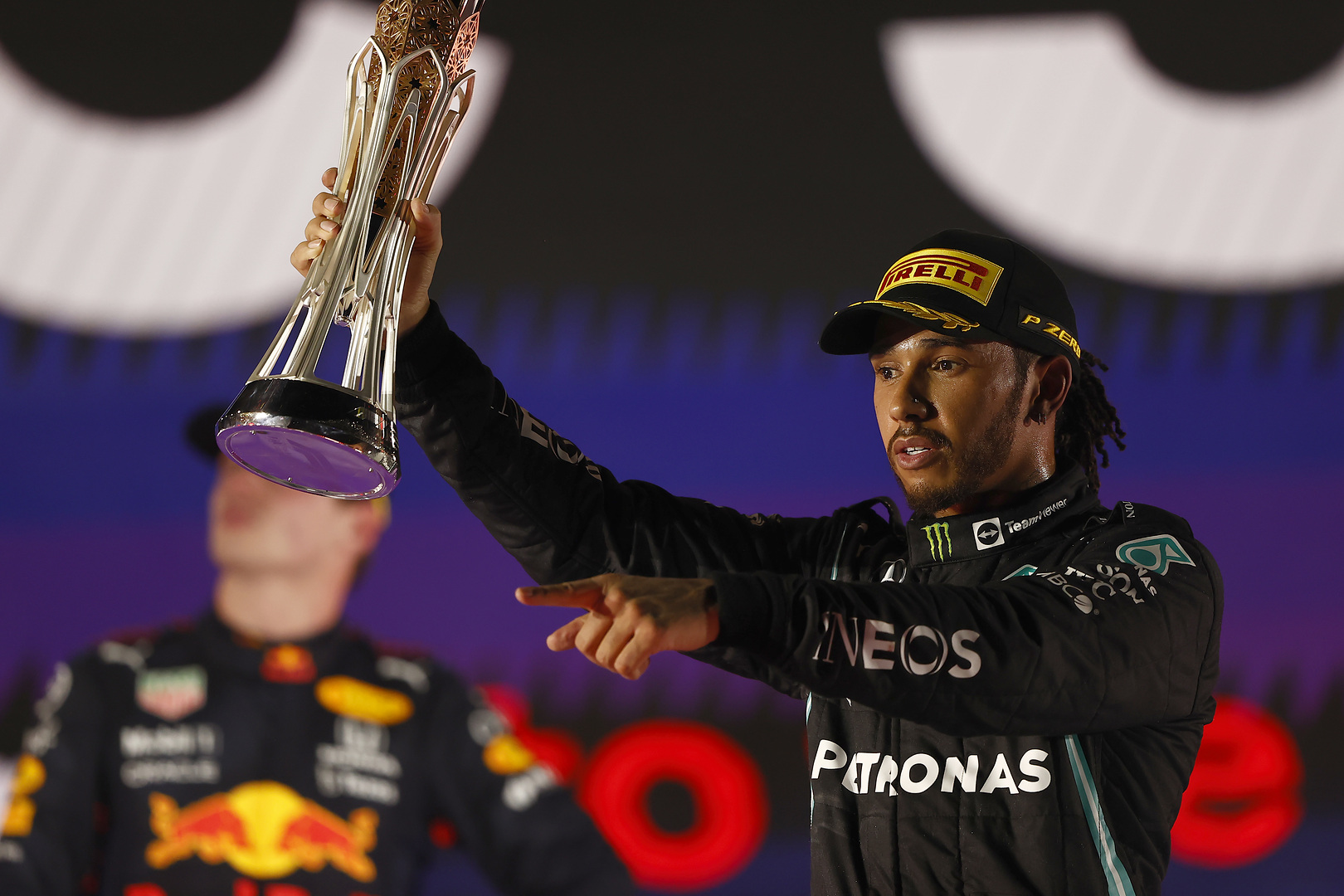 Lewis Hamilton took victory in Jeddah, and put in the ...