The Verstappen-Hamilton crash. That's the one thing that you have a ruling on. Something I have a verdict on too and so do revered racing heroes and popular legends. The Verstappen-Hamilton crash is, after all, yet another incident that shows a bit more than just why they say Formula 1 is a dangerous sport.
Perhaps time has come, yet again to thank the halo and with it, thank the lucky stars who saved two accomplished drivers, who given Monza's recent-scary incident were so nearly in the clutches of extreme danger.
But while the debate may have just have settled as to whether the sport actually needs halo or not, something whose mere invention sparked harangued dialogues from all sides, what hasn't, however, is the key subject:
On whom does the blame rest for the Verstappen-Hamilton crash?
Here's what happened, just to quickly summarise:
Hamilton, on the right-hand side, was crawling out of the pits, having made his first scheduled stop. Meanwhile, at around the same time, Verstappen was speeding up from the rear, on the outside, on the straits.
Needless to retell what everyone knows- both drivers are key to the current title fight.
In a bid to deny one another, a move had to be made and was, perhaps obvious, the duo fighting toward the approach to a sharp-right hander at Monza.
Max Verstappen didn't relent, but neither did Hamilton, who'd cut wide to the left and as a result, the end picture was about as scary as it was shocking.
In a sport where Verstappen's been on top of Hamilton, for the better part of the world championship, the Dutchman was at the same position, literally speaking.
It wasn't a pretty sight. Could've been avoided. Though, the stewards decided, toward the end of their investigations that Max Verstappen was at fault and resultantly, was penalised with a three-grid drop at the forthcoming Russian Grand Prix, scheduled for the last week of September.
Not the kind of ruling that would please any Max fan. And not the result that Hamilton, at that point in time whereupon the incident occurred, clearly out of a podium position, would have wanted. And ditto for his fans.
Now, former English hero, racing legend Damon Hill, the former world champion has had an interesting observation to make about the entire Verstappen-Hamilton crash.
What does Hill say on the Verstappen-Hamilton crash?
It's made it very gripping," Hill told Autosport. "It's enthralling and fascinating.
"I just think it's a shame in our sport that it inevitably boils over into these crashes. I don't think that's an exhibition of skill. It exhibits a lack of self-control, really.
"It was avoidable. The question [is] whether it's an error of judgement, or a deliberate reluctance to give in.
"They're both playing hard, but I think that you have to get at least a wheel ahead to have a go at going round the outside of someone, and Max wasn't ever in that position."
That being said, where it stands at the moment, Verstappen, despite it all, enjoys a scant lead over his archrival, Lewis Hamilton, a seven-time world champion. However, the next Grand Prix being in Russia could certainly see Valtteri Bottas, winner 2020 Russian GP, playing a role in the next contest.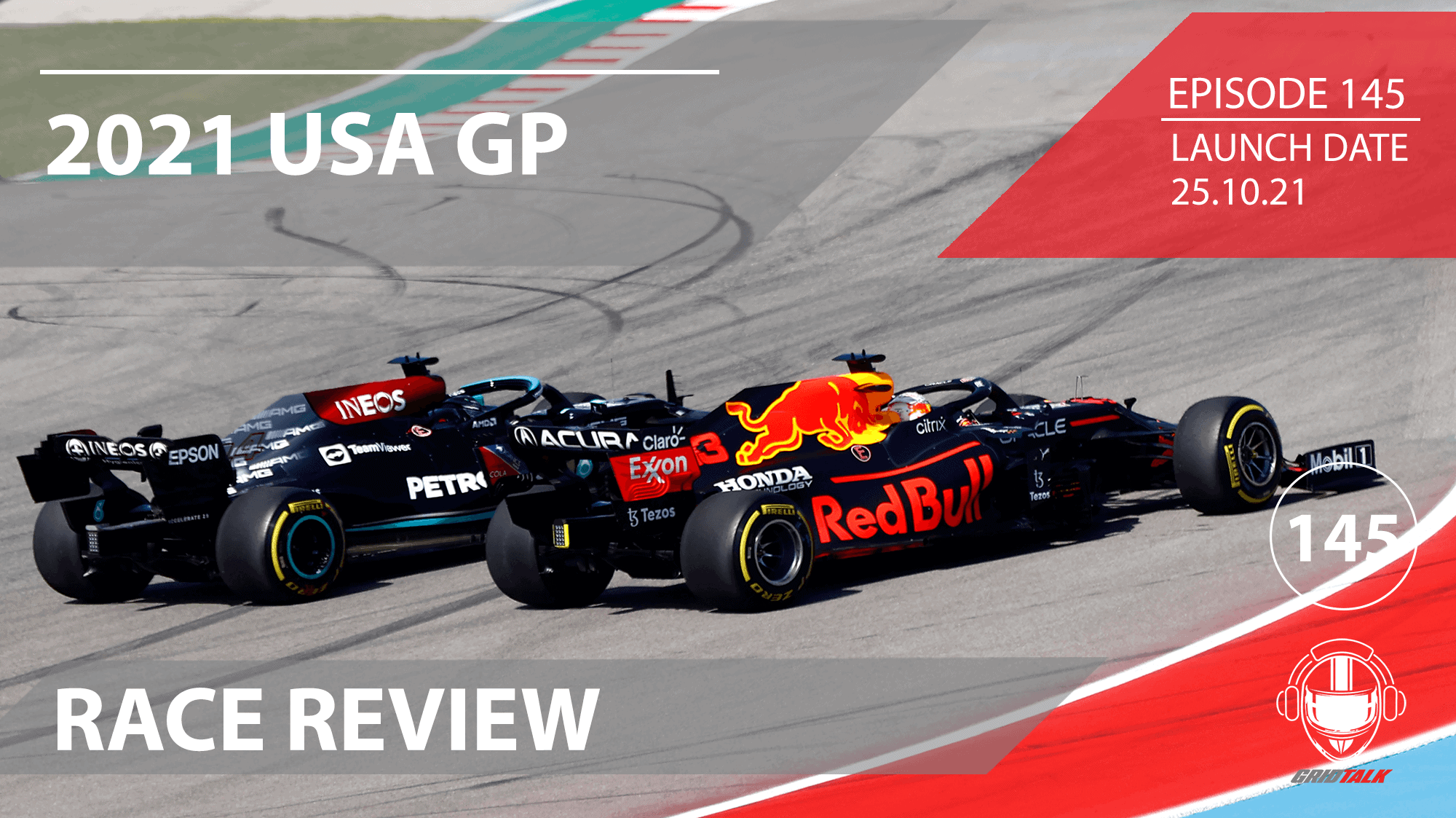 Welcome to Episode 145 of our Formula 1 podcast, Grid ...