Speaking during the FORMULA 1 VTB RUSSIAN GRAND PRIX 2020, Renault's Cyril Abiteboul has spoken glowingly of Fernando Alonso's eagerness to be back with the team and back in Formula 1, with the two-time champion returning to the grid with Renault in 2021.
Fernando Alonso Looking Excited
With Fernando Alonso getting reacquainted with the team that helped him to his two championships this week, Cyril Abiteboul was pleased to see the Spaniards excitement and work rate so early in his comeback.
'First we saw a Fernando that's happy to be back not yet in action but back in the team environment, in particular a team that he knows and where he obviously has good souvenirs – but souvenirs are not a reflection of what's going to happen so we need also to be forward looking.
'I think, being on the Viry side – because I can't travel in the UK myself – I was not in the UK but I can tell you that he was really impressed by all the changes in Viry, all the new people, the energy, the drive, the determination in Viry that there is in developing a new PU for what is now 2022.
'It was supposed to be '21 but it's shifting back a year. Obviously I'm biased when I say that but it's something that is extremely important to us, so see Fernando and to see his pride and the excitement in his eyes.
'He's also been a witness to all the changes in Enstone – but a nice building is not again a statement of what's coming. So, we just need to work very hard to make sure he has a car that he wants and also that he deserves.'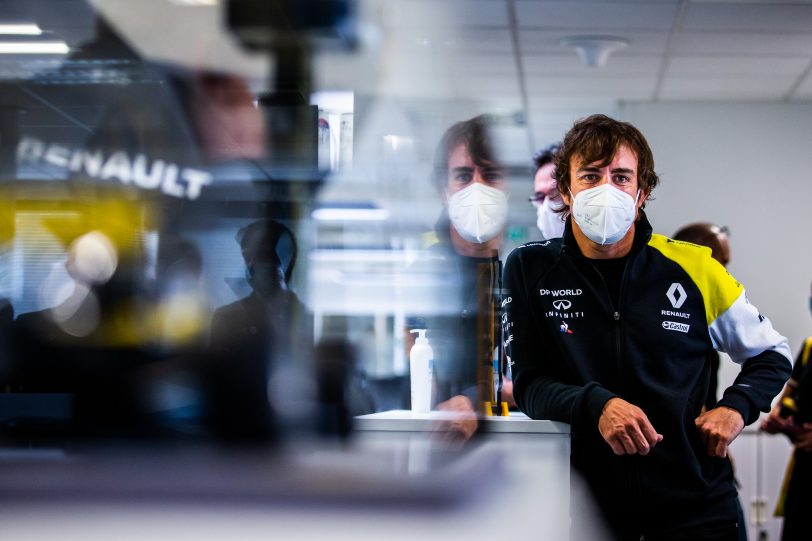 Testing Date Not Yet Set For Alonso
While Alonso is chomping at the bit, eager to get back behind the wheel of a Renault, Abiteboul confirmed there has not been a date set for his return to the cockpit in testing.
'One thing that I can say is that he's definitely keen on getting back behind the steering wheel, so we'll see that. We are building the programme.
'There is a couple of opportunities within, obviously, the restriction of the sporting regulation.
'Things like filming days that we've not done so far, there is a post-season test that I have already commented on – we'll see where we get there.
'We also have a two-years old car programme that we can run pretty much anywhere and he will probably do a bit of that also. So, you'll see him in action. I can't say here where and when exactly yet.'
Extra Responsibilities Handed To Cyril Abiteboul
With Alpine coming on board for 2021 and beyond, Abiteboul has been given the extra responsibility of marketing the brand, a move that many feel could distract from his job leading the Formula 1 team.
However, Abiteboul remains firmly committed to the top job.
'The exact situation is that I have been asked by the CEO Luca de Meo to take as an extra mission the structuring of Alpine as a car company, as a brand but not just a brand inside of things but what's the product strategy, what's the business model within the context of Renault Group changing massively of organisation, and also strategy, given the overall situation.
'It's a mission which I started, which I will have in hand in a couple of weeks and part of the deliverable of that mission will see obviously some proposals in terms of structure that I absolutely do not want to comment on here and now.
'What I can tell you is that I remain in the context of that mission until the end this year fully committed in my role as team principal.'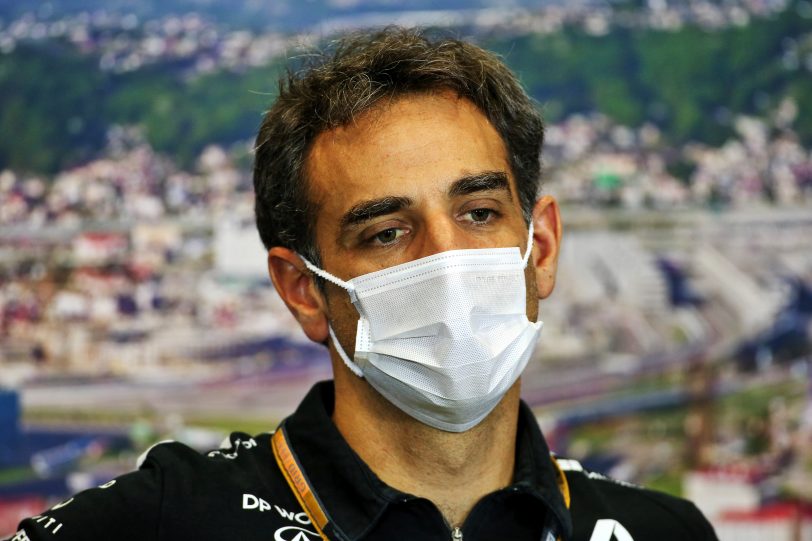 Are Reverse Grid Races The Answer?
With new technical regulations coming into play in 2022 and the topic of reverse-grid races not going away, there are murmurs in the paddock that the changes may not lead to a levelling of the playing field that was expected. Abiteboul believes it is too early to tell.
'I still believe that reverse grid is a great opportunity for mixing things up and offering a show but I still believe it's an artefact and we should have the ambition of offering exciting races without that artefact.
'We've had, again, fantastic races this year, we've had fantastic races also last year with lots of things happening without a reverse grid. We just need the field to be more competitive. I think that should be the focal point.
'If you have 20 cars within half a second, or a second, that will offer you a great show in my opinion – providing you have the opportunity to overtake.
'We don't want to turn Formula 1 into DTM. So, I think that we are near enough to 2022 not to have to use that artefact at this point in time.
'It's really difficult, because, as you know, we have no real ability to develop the car at this point in time and we were probably a little bit late also.
'But anyway, we know the effect on the aerodynamic of our car, but again, we have no ability really to run in a tunnel or into CFD the effect of following another car, which is really the crucial point of the technical regulation, the aerodynamic regulations, which is probably the biggest change that Formula 1 has ever experienced.
'And when you have a change like this one there is always the possibility that someone finds a magic bullet, or someone finds a huge loophole or a small loophole with a big effect which could again stretch the field, at least for an initial period of time.
'I don't think anyone has the ability to really give you a correct answer at this point in time,' concluded Abiteboul.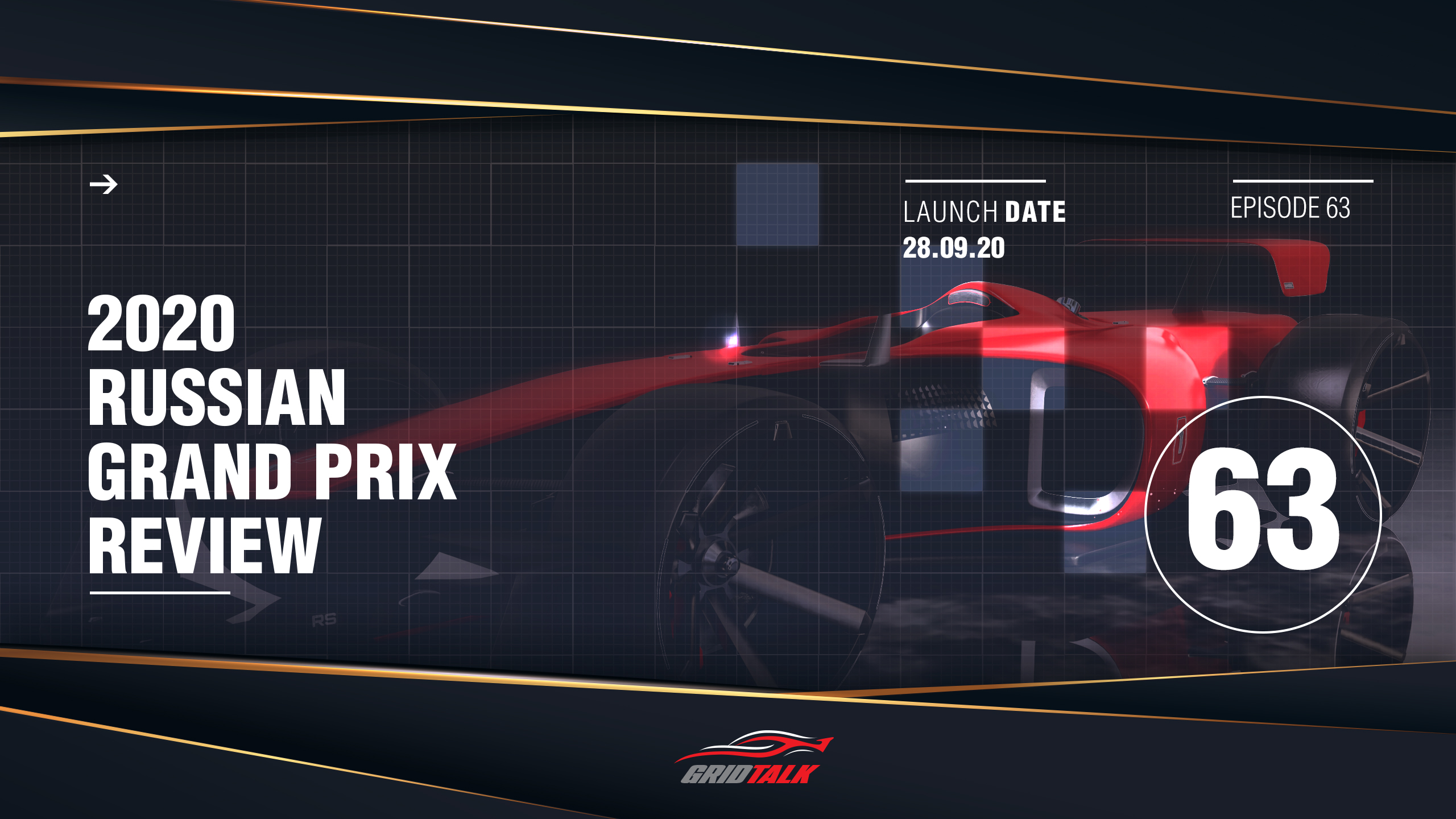 Welcome to Episode 63 of our Formula 1 podcast, Grid ...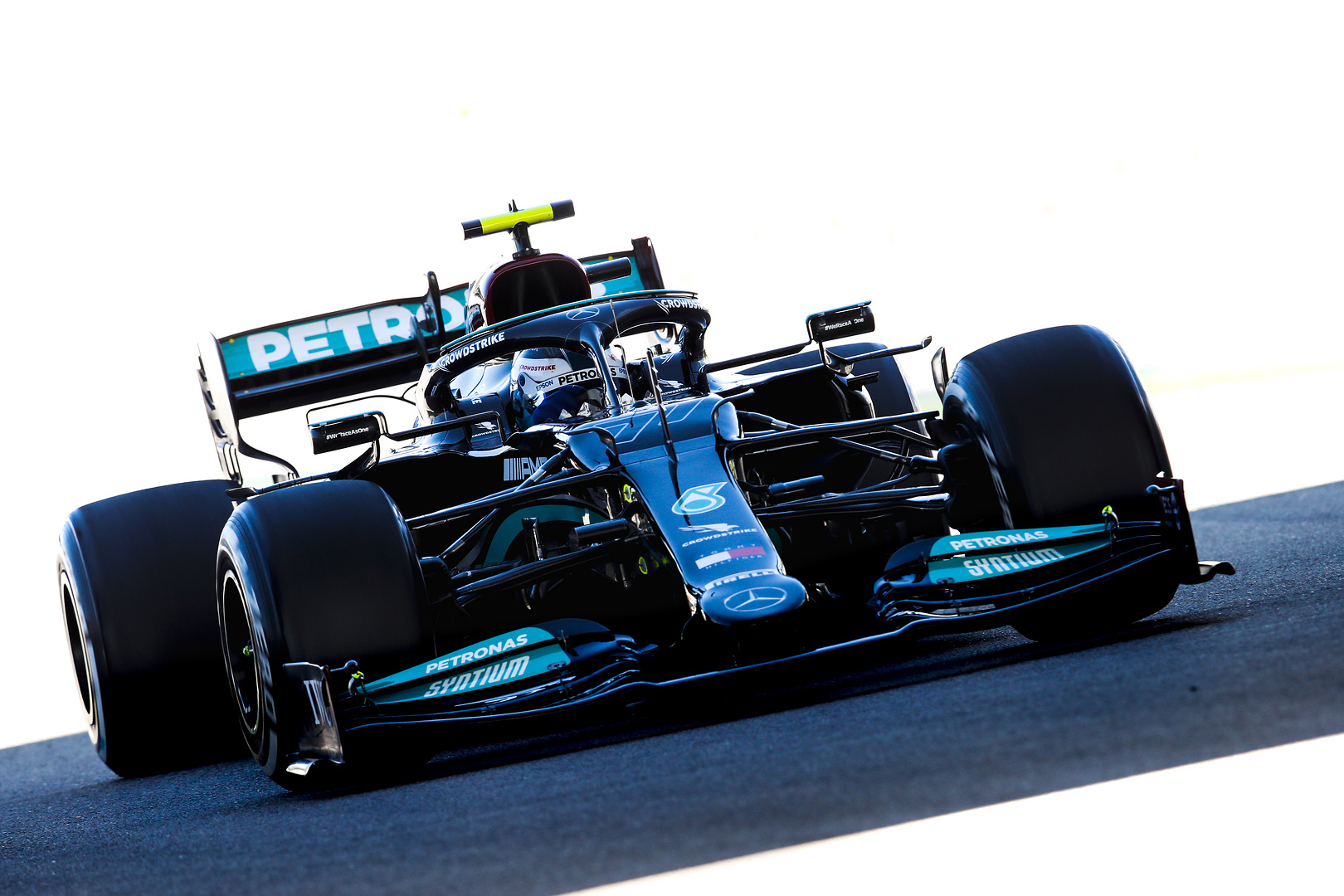 It was a strong Friday showing for the Mercedes-AMG Petronas ...