Despite the emotional roller coaster of selling the family team, Claire Williams spoke about an exciting future and new beginning for the team during the opening day at the 2020 Belgian Grand Prix.
The new owners are passionate about Formula 1, the Williams team, and are looking forward to returning them to their former glories.
Williams Always Put The Team First
First with Sir Frank Williams, then with Claire, the team has come first. Knowing they needed an injection of funds to keep the team on the grid, the decision to sell was almost easy.
'First of all, I think it's important to say that we are delighted that we have managed to secure this outcome of the strategic review process. In this kind of financial environment, it's never easy to undertake these transactions but we are very happy at Williams that we have managed to secure new owners, but also owners that we know are hugely passionate about this sport and also about Williams.
'They have very clear ambitions for where they want to see this team and they are prepared to put that investment into the team in order to do that. For the moment, it's business as usual, nothing changes in the here and now, and we're looking forward to going racing this weekend.
'I would be lying if I said it hasn't been emotional over the past few months, but it has been a few months so we have all managed to get our heads around it and this can only be a good thing for Williams.
'We have always in our family put this team first. It's always been at the heart of the Williams family. We've put our people first and we've put the success and the future of our team first in making any kind of decisions in what we do. So this was almost, I suppose, a no-brainer for us.
'The team needed the investment and the team now has a really bright future under its new owners. I think most importantly for the fans out there, you will still see the Williams name racing in Formula 1.'
Williams Future Looking Brighter
With new ownership secured and the Concorde Agreement signed, the future is now starting to look brighter for the Williams team.
'The whole purpose behind this strategic review process was in order to secure this team's future. It has been an incredibly difficult few years for us for a number of reasons, both on track and off track.
'I think we have done an extraordinary job keeping the team going in what has been a very difficult financial environment for it and this is the dawn of a new era for our team.
'We have secured the investment that was the whole purpose of this strategic review process. We have great new owners who are willing to put the money in that's required in order to take this team forward and so couple that with the new Concorde Agreement that kicks off in 2021 I think Williams can really start to start moving further forward up the grid and making some good progress and that's all we want to see.'
New Concorde Agreement Set To Help Williams
Having been on the decline for a number of years, the expiring Concorde Agreement didn't help Williams to recover from their struggles. However, the new agreement marks a welcome change.
'I don't think the Concorde Agreement helped our team and I'm sure it didn't help a number of other teams either, just purely based on the financial disparity I suppose, between the prize fund distribution and clearly we've been able to work with Formula 1 in order to restore greater balance, I think.
'Whether it's frustrating, it is what it is, I think. I personally am really pleased that the Concorde Agreement and most importantly the financial regulations that are coming through with the cost cap and the redistribution of that prize fund money, are going to make it a lot fairer playing field for teams like ours and whether the Williams family own it or not, that doesn't matter.
'This new Concorde Agreement certainly puts our team in a much better place moving forward and that's the only thing that matters,' concluded Williams.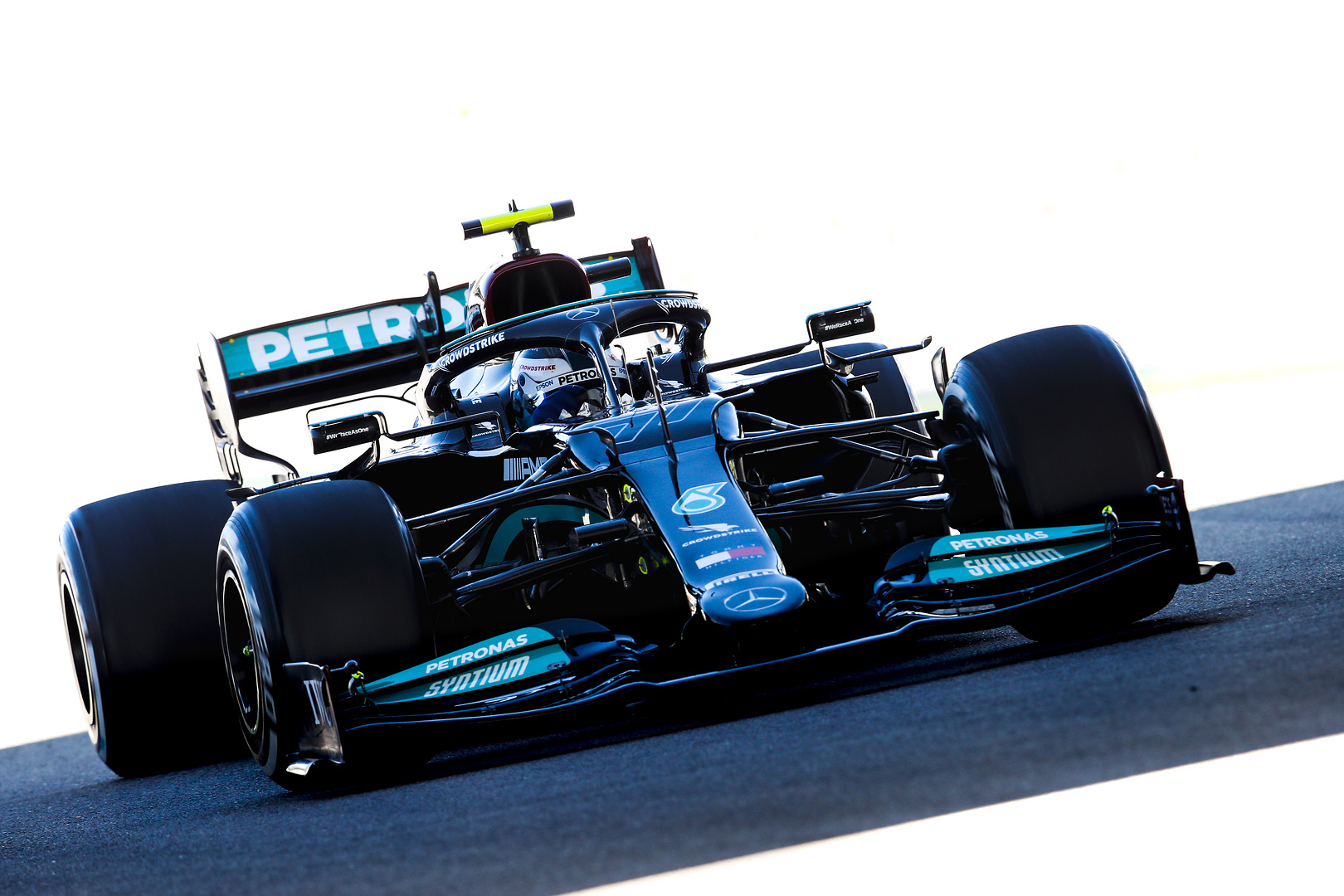 It was a strong Friday showing for the Mercedes-AMG Petronas ...