On the back of a dominant victory in Mexico, Red Bull team boss Christian Horner has lauded the performances of his two-time World Champion Max Verstappen, but feels the Dutchman doesn't receive the plaudits he deserves for his accomplishments.
"We are actually witnessing something very special. And I sometimes think that his achievements perhaps don't receive the plaudits that they should."
"I think actually what we've witnessed this year is an absolutely outstanding performance from a driver who is very much at the top of his game."
"He's won the most grands prix in a year now, within 20 races, on top of that he's won two sprint races and he's not won all of them from pole position."
"He's had to fight and race for a lot of those victories. When we look back at the end of the year, it is an absolutely outstanding year that Max has driven. He hasn't put a wheel wrong; he's been perfect throughout the season."
"It's been incredible, the level of consistency that he has been able to achieve."
"Accusations of championships being robbed is something we don't feel is an impartial commentary. Max is very upset about it, and as a team we support him fully," concluded Horner.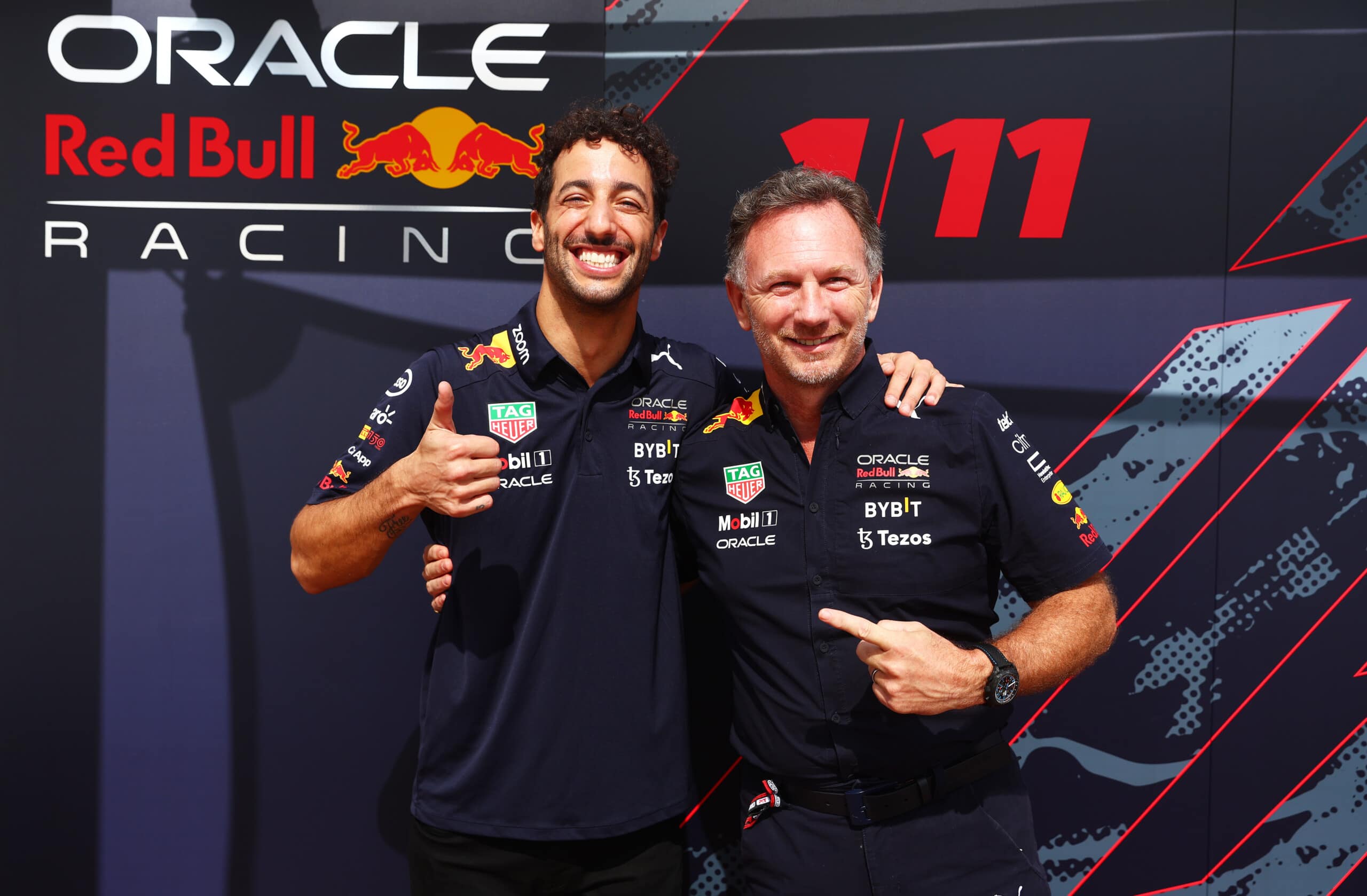 Oracle Red Bull Racing today confirms Daniel Ricciardo will return ...