In a Formula 1 world that can so often be cruel and indifferent, it's a rare trait to be sensitive. It's not even a negative word, it simply means that one can be emotionally receptive. Ditto for Charles Leclerc, someone who may not necessarily dwell on a disappointing race weekend, but will do well to remember the mistakes he made only to learn for what lies ahead.
This was evident at its best at the recent Qatar GP where Charles Leclerc, P8, suffered what could, at best, be called a not so terrible race, the aftermath of which, however, didn't lead to (that) many points. Four points regardless of whether how poor a Ferrari one drives still don't look digestible.
Then on top the SF 21 is anything but a mellow machine, having already resulted in three podiums for a team that was desperate to taste some success, however minuscule its size in 2021.
Having said that, what Charles Leclerc has done, of late, is collect some vital points, which include multiple results that have culminated into many P4s, lest we forget.
For a driver who actually opened his campaign for Ferrari with a fighting fourth at the Emilia Romagna Grand Prix has collected no fewer than two P4s at Mexico and Turkey, races that were immediately followed by two P5 runs at Brazil and Qatar.
Not too bad a performance for someone who's still enduring a tight tussle with good friend and teammate, Carlos Sainz Jr.
But on his part, Charles Leclerc, shrugging off the quiet Qatar weekend has focused his sights on what's next. And what's actually next is penultimate race of Formula 1.
A contest that shall mark, in all possibility another close finish between Mercedes and Red Bull, with the likes of Gasly, Norris, Leclerc and Alonso probably poised to contend another fighting finish as the quartet as so often has this year.
But ahead of the next contest, Charles Leclerc reflected on the chassis for the race and shared his impressions of the lame weekend at Qatar:
"The one that will be repaired will very likely be the spare for the rest of the season."
The above told, Charles Leclerc was also asked about what happened to him in qualifying at Qatar and what may have possibly led to a sheer lack of performance, to which he had the following to say:
"I felt quite off and yeah, the feeling was good straightaway from the beginning. The race was quite tricky, starting P13 and behind a group of cars, especially in the first stint. Then on the second stint, I found a bit of free air and we could show our pace that was strong even though we had to manage the tyres to get to the end. Overall, the pace was there today and it was just a shame we started so much at the back. Hopefully, the last two races will be everything together, qualifying and the race but happy we had the pace today, not extremely happy to finish P8 as P8 is not so exciting!"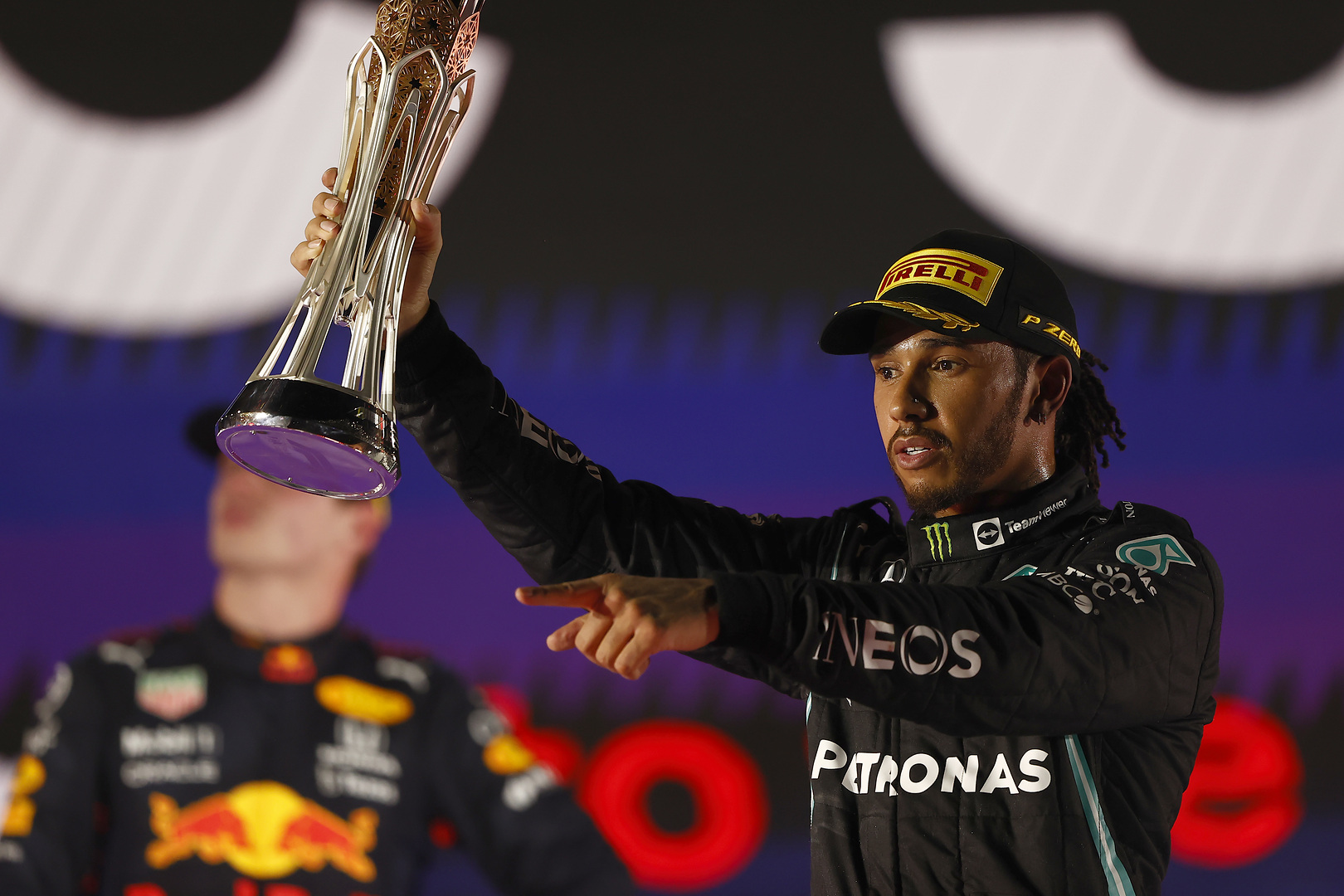 Lewis Hamilton took victory in Jeddah, and put in the ...