After an eye-catching weekend for the Scuderia, Ferrari fans worldwide celebrated Carlos Sainz's podium finish at the Monaco Grand Prix.
Both Mattia Binotto and Carlos Sainz cautioned, however, that Ferrari's upward trajectory did not guarantee the team another podium finish this season.
While Sainz was impressive in Monaco, finishing P2 behind Red Bull's Max Verstappen, Ferrari might have ended up with a double podium finish had Charles Leclerc not been affected by a drive shaft crack, which prevented him from starting the race.
Sainz, while relishing Ferrari's pace in Monaco, found uncertainty over whether and when the team would be capable of competing for wins and poles a "tough one to swallow".
"We need to take pride in the steps forward that we've done, and how competitive the car has been this weekend. It's not easy to be quick around Monaco and the fact that both Charles and me were quick is down to the good performance of the team and how everything has been working.
"Mercedes and Red Bull, I believe they still have an advantage on us and it will be very tricky to find ourselves fighting for pole positions or a win. That's why this weekend is also a bit of a tough one to swallow, as you don't know when the next chance will come."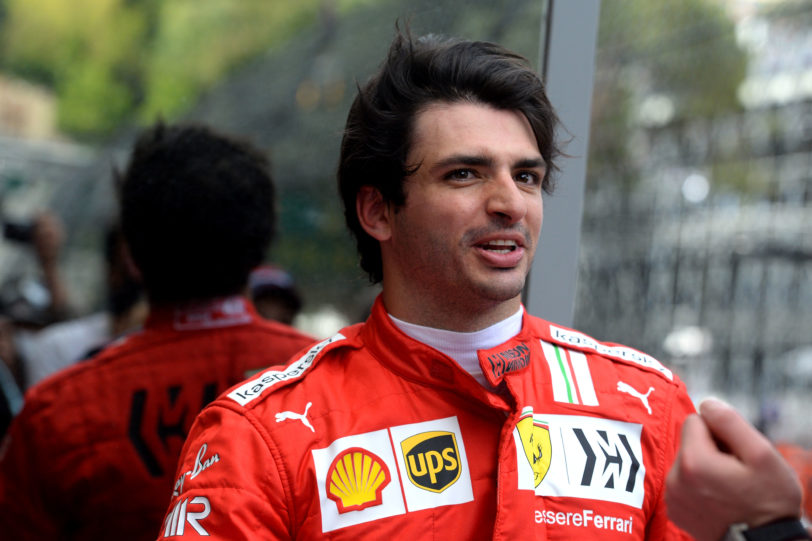 Ferrari demonstrated strong pace both on the slow-speed, downforce-rewarding Sector 3 at Barcelona as well as throughout the weekend at Monaco.
Some thought the team could compete at the Hungaroring, a circuit with low speeds and high downforce aerodynamic packages – with the Hungarian Grand Prix due to take place this year on August 1.
However, Sainz was unsure when and if Ferrari would repeat its Monte Carlo podium heroics this season.
"Look at the characteristics of the Monaco circuit and try and see which ones are closest to this – you will not find many. Even those circuits that I'm sure you are thinking of, the same as me, it doesn't mean that we are going to be fighting for pole or fighting for a podium [there]," concluded Sainz.
When asked specifically whether Ferrari could make a mark at the Hungaroring, Ferrari chief Mattia Binotto agreed with Sainz.
"I think my answer is very similar to Carlos'. Yes, there will be circuits with low-speed corners where we could be competitive but it's not a given. Now, instead of thinking which circuit we will be competitive at, we are already focussed on Baku, on the next one," said Binotto.