I race on the track, but never in reds,
Early mornings do I rise, but only very late do I hit the bed,
Fast on the track and a head turner elsewhere,
A Mercedes is what keeps me going, but Ferrari, certainly not, I say with no regrets!
The above is neither a poem done by Sir Lewis Hamilton nor is remotely close to being considered as anything substantial where it comes to highlighting the only driver in the sport to have registered 100 race wins.
It does, however, offer, albeit having turned off those who come up with significantly better lyrics and words, an important essence about Sir Lewis Hamilton's F1 career.
He'll always be remembered as a Mercedes and McLaren driver, not a Ferrari one.
Not only because he never drove for one of the sport's most famous racing teams that still runs the significant risk of being ousted by Mercedes in terms of popularity, but also because it never seemed certain that the Briton would ever head to Maranello.
Was that down to the fact that when it seemed most certain, picture 2016-2018, Lewis Hamilton was far too important and the actual driving force at Mercedes or was it down to the fact that the great champion had cultivated a sense of loyalty so undeniable that driving for Ferrari was simply not an option?
Not that the Scuderia would have ever minded signing the sport's most successful driver whose inching ever so close to an eighth title. Or so you think- right?
As a matter of fact, funny journalism and paddock grapevine notwithstanding, on their part Ferrari too never shown great keenness to sign the driver who consistently thrashed them on the track, when you remember seasons like 2015, 2017, 2019.
This, though, doesn't even take into consideration the 2020 Constructor Standings since it would be too much of an embarrassment on Ferrari's part to stare into the gaping void that was their gap to Constructor title winners Mercedes last year. Let us still bite the bullet and say, in comparison to Mercedes' 573 points (the top), the Scuderia managed 131.
Not that Sir Lewis Hamilton, despite helping Mercedes time and again to conquer ecstatic highs, ever behave in an ungentlemanly fashion regarding an opponent he could simply have passed sly digs at.
Why did Lewis Hamilton never think of joining Ferrari?
But then, that would not have made the 36-year-old who he is- fast, kind, polite, and always encouraging of the others around him.
Yet, was their never really an intent on Lewis' part to join the team of Scarlett red cars or was that something that, to this day, remains mired in vaguely possible theories the likes of which F1 fans talk of in a highly inebriated state?
It's a question, rather a possibility, that some racing romantics would certainly think of and with much awe in that had it ever happened for real, it would've paired the sport's glorious racer with the most iconic team in the seven-decade history of F1.
Today, however, one cannot imagine Mercedes without Lewis Hamilton and the prospect of seeing Russell race alongside- and who knows against- the current defending world champion in 2022 is an already mouthwatering prospect. Is it not?
Nonetheless, there'll be some who'll wonder- and endlessly so- as to what might have happened had the driver with a great race craft joined hands with a team that he could possibly have saved and helped resuscitate its standing in a sport it can't be imagined without.
But bygones be bygones.
In a recent interaction with Sky, here's what the seven-time world champion, Max's arch-rival, adrenaline-spiker, Vettel-destroyer, Kimi-admirer, and Mercedes's frontman Lewis Hamilton had to say about Ferrari and his not being there ever:
"It's definitely going to be crazy to think that I never drove for Ferrari. Of course, I look at the colour and the red, it's just… it's still the red," he added. "I have a couple of Ferraris at home, so I do get to drive a Ferrari, just not the one! For everyone that's a dream position to be in. It was just never really fully on the cards for me. I'll never know fully exactly why, but I wish them all the best and I'm going to spend the next bit of my time stopping them from winning the championship!"
Want to save this information for later?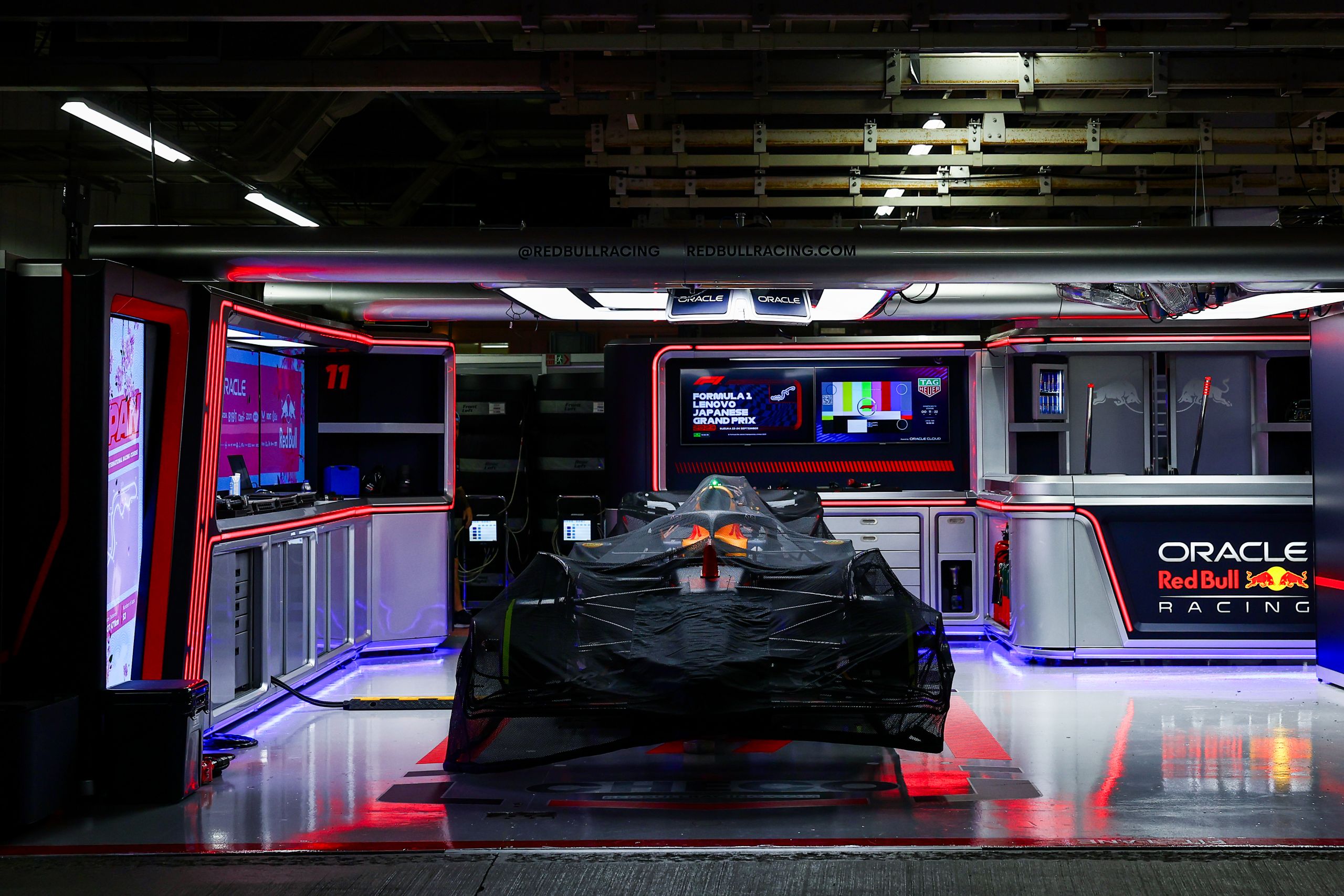 The roar of engines, the blur of speed, and the ...