It's Valtteri Bottas out in the front at Monza by winning the sprint qualifying race. But wait, he's not on pole. If anyone wished to understand how the changing vagaries of the sport can make and break drivers and in the process, bring about a complete turnaround, then perhaps looking at Monza on Saturday won't serve a bad example.
Bottas' loss is Max's gain!
As a result of having several changes introduced to his car, including the engine itself, the turbocharger as well as the MGU-H, Valtteri Bottas' sterling performance at the sprint race, first of the two races at Monza this weekend, has suffered a beating.
But then, was he the only one who lost out on a sunny Monza Saturday that wasn't sunny enough for Mercedes?
As Lewis Hamilton started a bit too slow than what he'd himself have liked, the loss was bigger from a team point of view in that he'd eventually finish fifth, behind Lando Norris's McLaren, which he'd the great Briton would never manage to overtake until the checkered flag.
There was action and drama all of which led to an accident-marred sprint qualifying battle at Monza as Gasly, who too passed the slow-starting Hamilton, failed to slow down just in time to avoid running his front wing into the rear of the Mercedes, then up in fourth.
Resultantly, the young Frenchman, who was a winner at the very venue twelve months back crashed out, his front wing actually coming under the axle of the Alpha Tauri, leading to a crash that thankfully wasn't all high-octane and didn't lead to the red-flagging of the race.
But the opening lap skirmish, as so often seen at Monza in the past, remember Vettel versus Hamilton down at the Ascari Chicane, 2018 Italian GP, did bring out the safety car. This meant, one saw a safety car introduced for the sixth time this year inside the opening lap.
Call that strange or a result of the dramatic, high-flying battles that often throw F1 up into a tizzy! Call it what you may, but that's racing if not at its very best.
But speaking of best, local-hero Antonio Giovinazzi, who finished the sprint in eighth (P8), thus ahead of Sergio Perez deserves a huge round of applause, not only since it was a mega drive in that a lowly-not resoundingly fast- Alfa Romeo succeeded at keeping a pacier Red Bull at bay. But also because Giovinazzi, the Italian Jesus, is clearly driving to save his career, Alfa Romeo perceptibly flirting with the idea of bringing either among Theo Pourchaire or Callum Illot next year, unless that's a complete bogus theory, more like some paddock grapevine.
Meanwhile, there were other positives too in a battle where Bottas, despite being the hero, ended up being a backmarker for Sunday's 53-lap contest.
For starters, the brilliant driving of both McLaren drivers, Ricciardo lunging through to finish third after an excellent start. Gaining his best-ever qualifying result this year, Ricciardo was all smiles and understandably so, reflecting ever so politely on the excitement that his P2 start on Sunday brings to not just the 'Honeybadger-devotees,' but to his self, having endured what's clearly been a difficult season thus far.
On the other hand, in defying a great champion of the grid, someone with seven world titles against his name, Lando Norris, who once as a kid posed with Hamilton, kept the man at bay here at Monza. In so doing, he'd end up fourth, which effectively means third for tomorrow.
This brings, for the first time ever, both McLarens out in the front, next-best only to Verstappen, a feat to applaud, and in effect, an expectation to excel come the main race event.
With Max out in front, defending from his former teammate, the main question would be whether the Bull run can continue or will the Honeybadger exceed, somehow, in blazing past the much-faster Red Bull.
Though, from what one gathers seeing the efforts of both teams- McLaren and Red Bull- on the straights, the fight is on. The calendar's fastest track, one checkered with no more than three braking zones, the ultimate winner will be the one who'll not only show immense race pace but excellent tyre management in the end.
And sadly on Sunday, it may not be Valtteri Bottas, who came so mightily close and effectively took the pole, before losing it all out in the end. Remember, the Finn is yet to grab a pole at the land of the Prancing Horse, which also beckons a question whether Leclerc and Sainz can produce something for the Tifosi to remember?
It could well be a massively-interesting race up ahead. So until lights out then!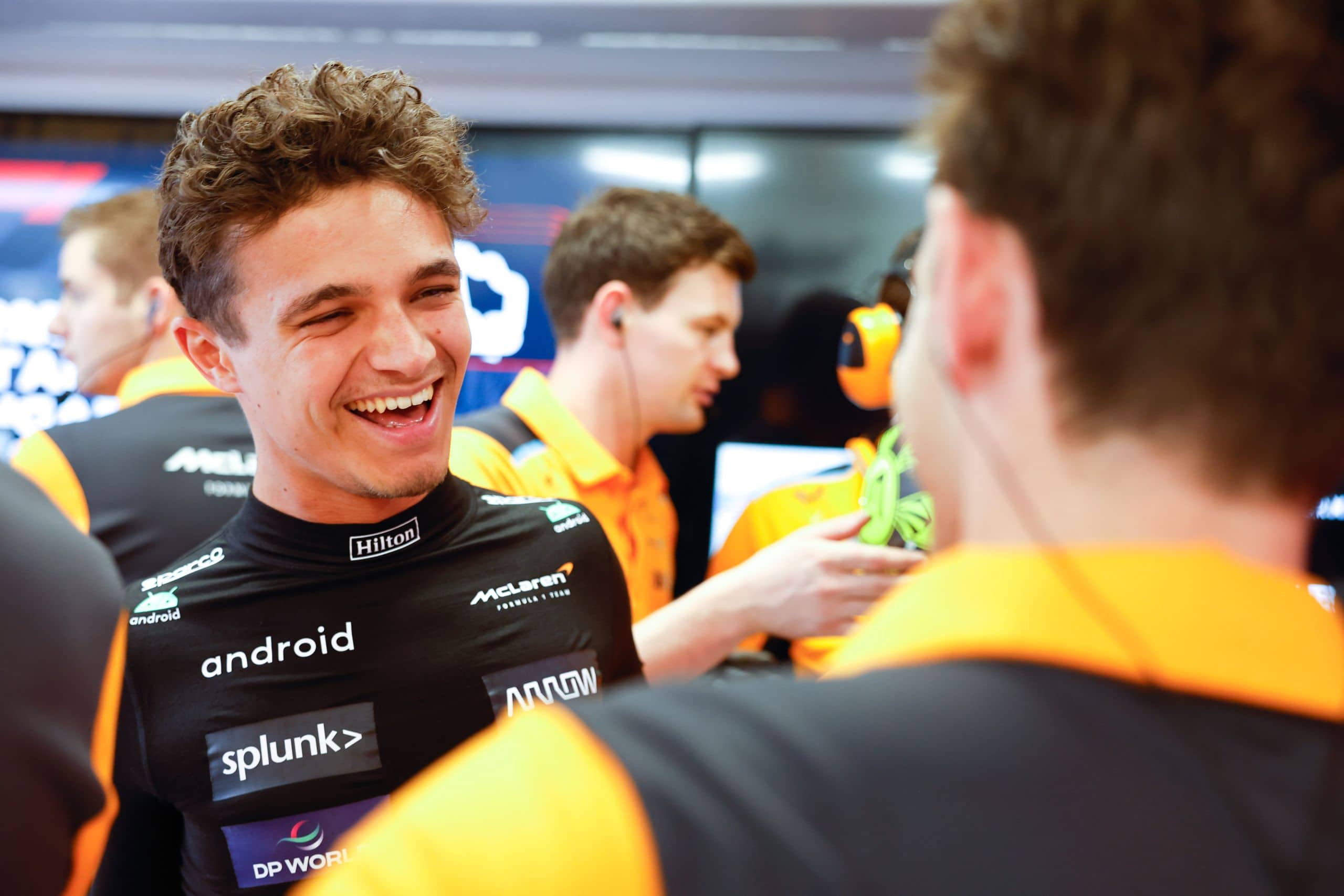 In the most recent times, Zak Brown, the top boss ...