The main player on Friday of the 2019 Japanese Grand Prix was called Hagibis. The typhoon that has been threatening Japan for several days led to today's decision – taken by the Japanese Grand Prix's promoter Mobilityland and by the Japanese Automobile Federation (JAF), with the full support of the FIA and Formula 1 – to cancel all Saturday track activities.
2019 Japanese Grand Prix Qualifying Moved to Sunday
That means qualifying will take place on Sunday morning at 10am local time, while the race will start at its usual time (14.10). As such we have a Super Sunday ahead for the many fans who will assemble at the Suzuka circuit, one of the most spectacular tracks on the entire world championship calendar, and for the millions of spectators who will follow the action on television and digital platforms.
The cancellation of the third session of free practice and the delay for qualifying until Sunday added extra meaning to the three hours of free practice scheduled for today – which all took place on a dry track with little wind, almost as if the arrival of Hagibis wasn't around the corner. The teams didn't just have to condense their programme of work but they also had to bear in mind that – in theory at least – the FP2 classification could still be used as the reference for the starting grid if Sunday morning's weather doesn't allow the qualifying session to go ahead.
Valtteri Bottas Tops FP2 Time Sheet
Currently in 'theoretical pole position' is the Mercedes AMG Petronas Motorsport of Valtteri Bottas, who was fastest this afternoon with a time of 1.27.785, a tenth ahead of his team-mate Lewis Hamilton. The reigning world champions, who have brought a selection of aerodynamic developments to Suzuka, have been in top form ever since the morning session – Bottas also headed Hamilton at the top of the timesheets in FP1 – and they now rank as favourites both for pole and the race.
"It's been a very positive day for us. It's always so much fun to drive these cars on this track. I'm very happy with the car in general, it felt good from the beginning. I think we can still make some small tweaks to improve the balance of the car, but overall it felt good both on the short and the long runs. We used some of the tyres from Saturday today and the weather stayed nice, so we got plenty of running in which is great. We expect Sunday to be close in both qualifying and the race, so we need to keep pushing. We got an unexpected day off tomorrow but I'm sure the team will keep me busy; we'll be digging into the data and make the most out of it," said Bottas.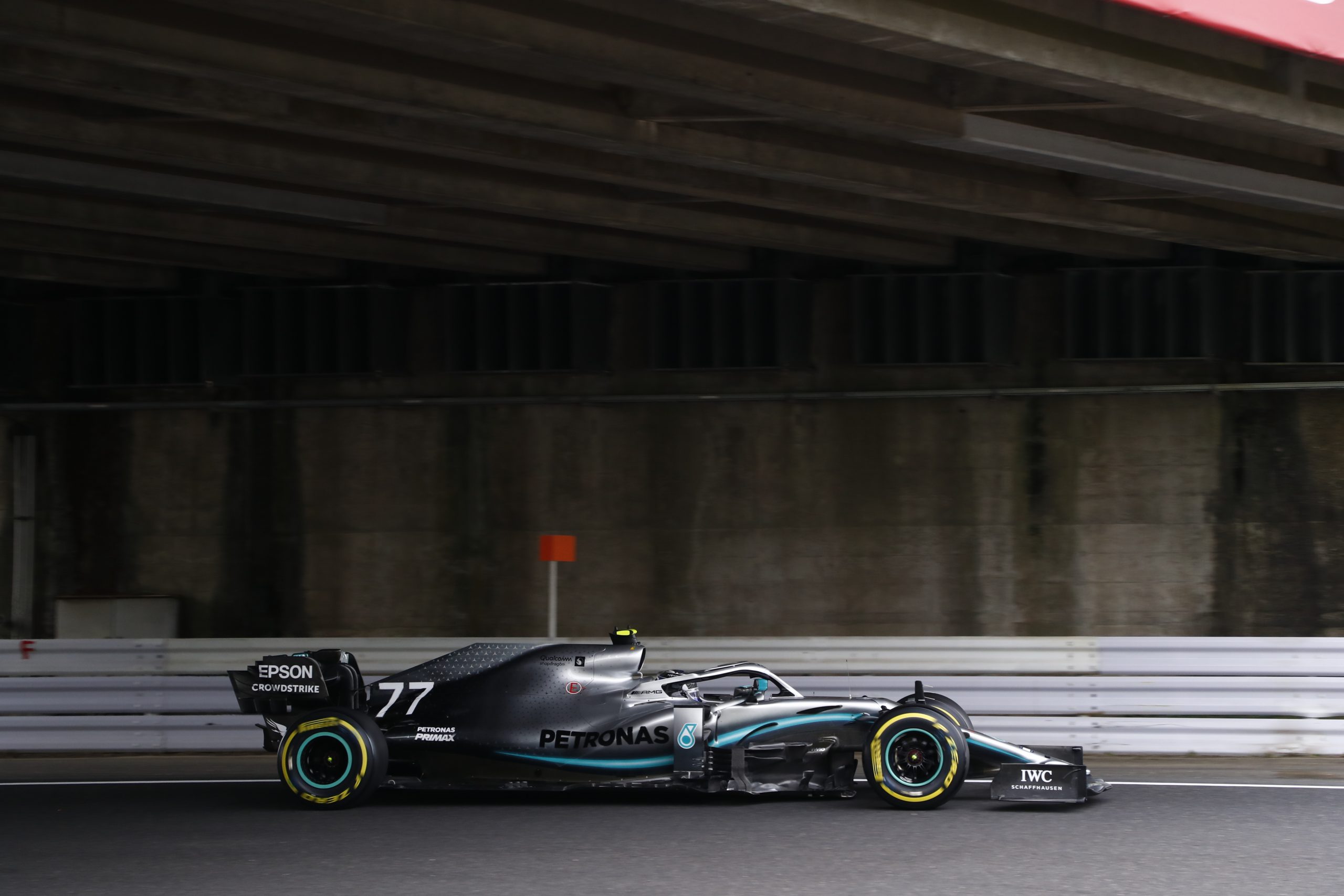 Ferrari Trailing Mercedes & Red Bull
And what of Ferrari, who have gone on a run of four straight pole positions since the summer break, along with three victories? At Suzuka the leading Ferrari driver was again Charles Leclerc but his 1.28.141 in FP2 was beaten not just by the two Mercedes drivers but also by the Aston Martin Red Bull Racing of Max Verstappen, third in 1.28.066, while Sebastian Vettel was fifth (1.28.376) and Alexander Albon sixth (1.1.28.402).
"I wasn't totally happy with the balance initially today but we improved a lot from FP1 to FP2 which you can see from the lap times this afternoon. There are still improvements to be made and Mercedes are looking very strong, which is no surprise on this track, but we made a good recovery from this morning. The new Esso fuel also seems to be a good step forward in terms of power which is really positive. It's only Friday so you can't really tell where everyone is but we were all pushing a little harder in FP2 in case qualifying doesn't happen on Sunday and these times set our grid positions. Because of the typhoon we won't be on track tomorrow but we have a full day to look at the data and I will probably set up a FIFA tournament with some of the other drivers. I'm not worried about doing qualifying and the race on Sunday as it won't affect my approach. We can't change the weather and it's out of our control, so now we just have to see what happens on Sunday," said Verstappen.
On the first analysis of the long runs – in as far as they can be meaningful on a day like this – the scarlet cars aren't particularly close to the Silver Arrows either. So they will have to keep a close eye on Red Bull, who are back to being very competitive in the fight for the podium.
McLaren Best of the Rest
Friday in Suzuka confirmed McLaren in the role of fourth team in the pecking order, even if it's all pretty close behind the top three. Carlos Sainz was seventh in 1.29.051 and then there are ten drivers down to Daniel Ricciardo who posted a 1.29.859. SportPesa Racing Point is clearly making progress as was already clear in Russia, with Sergio Perez eighth in 1.29.299. Renault appears to be struggling, as apart from Ricciardo down in 17th place, Nico Hulkenberg is 18th in 1.30.334. Behind the French team, that leaves just ROKiT Williams Racing.
"I think it's been a positive Friday – after a little heart attack at the start of FP1! We managed to get the car back to the garage, the mechanics did a great job to get everything ready and we went back out to complete our run programme. FP2 was also intense but I'm happy with how both sessions went. The car feels good and we looked competitive. However, not running tomorrow means there were different run plans today, so we can't tell for sure where our competitors are. There is a bit of uncertainty but I'm confident we'll be ready for Sunday," said Carlos Sainz.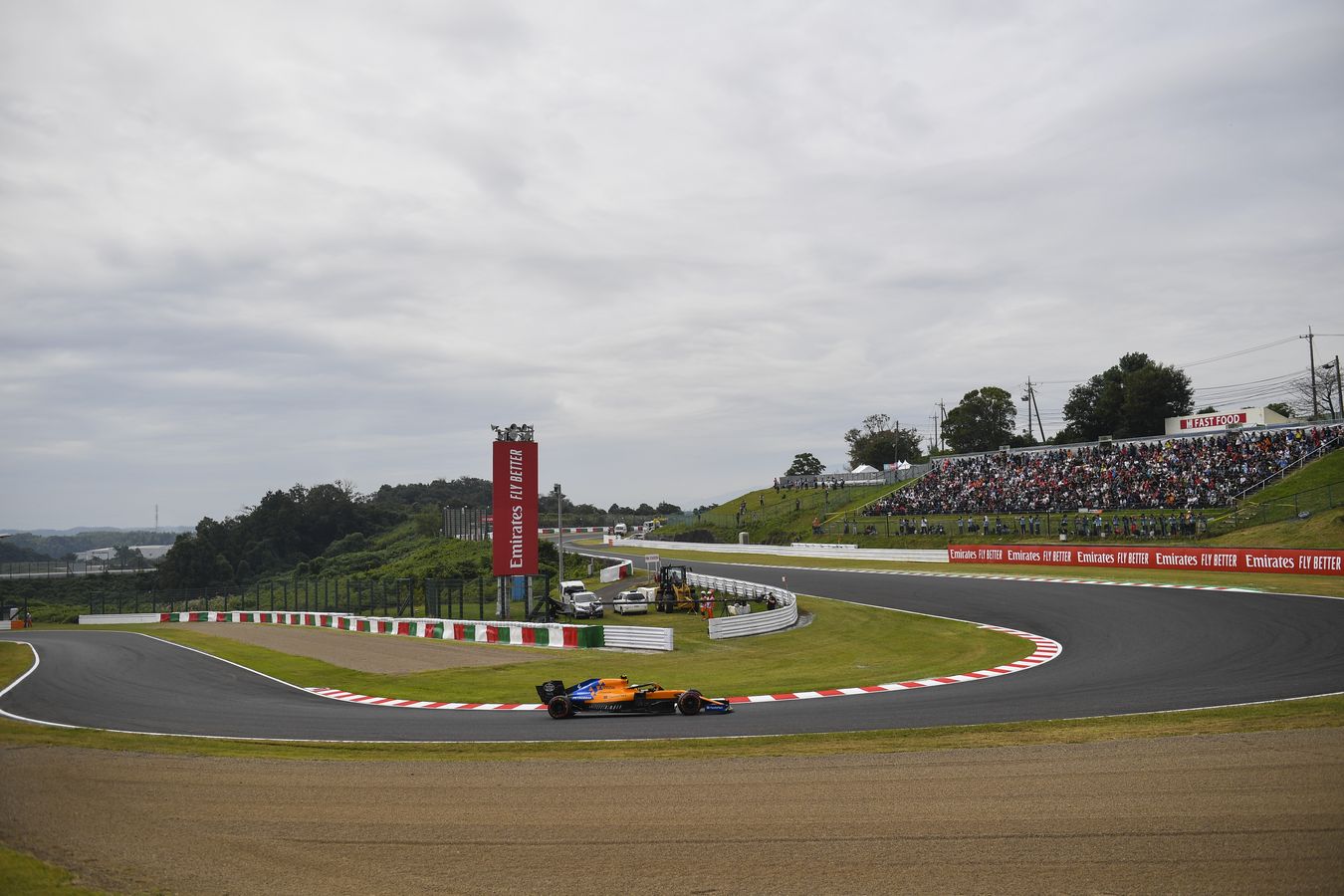 Naoki Yamamoto Impresses in Toro Rosso Test
The Japanese Grand Prix is naturally enough, a special event for Honda who supply Red Bull and Toro Rosso with power units. Here in Suzuka, Toro Rosso was even able to give a Japanese driver a taste of Formula 1, putting Naoki Yamamoto in Pierre Gasly's car for FP1. There was plenty of support from the fans and interest from the media for Naoki, who is a Honda supported driver. He did well, posting the 17th fastest time in 1.32.018, not that much slower than his far more experienced team-mate, Daniil Kvyat (1.31.920.) Yamamoto is the reigning Super Formula and Super GT champion and also took the title in the former back in 2013, but this will be a day he will never forget.
"I spent the session getting used to the car; the power is amazing! I was very surprised, I have never felt such power before, so that was the biggest difference between Super Formula and Formula 1. I learnt a few things about the car and the balance, and I gave as much feedback as possible to the team. This is my home Grand Prix and there are a lot of fans coming to Suzuka, even for FP1 on a Friday! I was really surprised and I would like to say thank you very much to all of the Honda and Toro Rosso fans. For sure I wanted to have a better result than 17th, but the most important thing is that I didn't crash and I provided good information for the engineers. I wish the team a great result this weekend, especially Pierre as he gave me his car – I am grateful to him," said Yamamoto.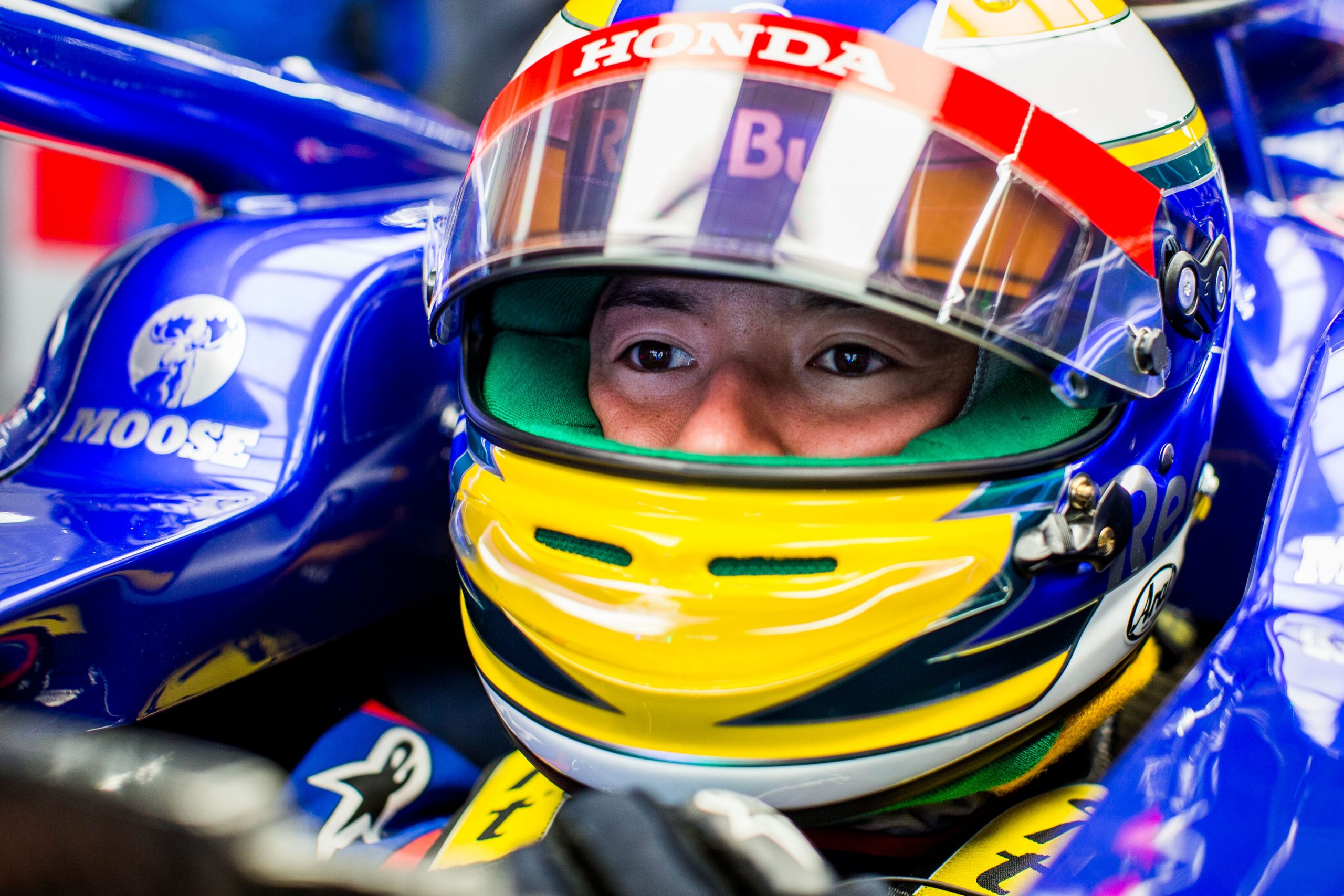 2019 Japanese Grand Prix Tyres
What we learned from FP1 and FP2…
Qualifying has been postponed to Sunday morning at 10:00am to try and avoid the effects of an incoming typhoon. All track activity on Saturday is cancelled: if for any reason qualifying can't take place, the FP2 times are likely to be used to set the grid as FP3 has also been scrubbed.
Mercedes has been fastest in both sessions held today, using both the medium and soft tyres. With no FP3 and weather conditions uncertain, teams focussed on both race and qualifying preparations, using the Red soft and Yellow medium tyres almost exclusively. This meant that the normal Friday programmes were slightly compromised, with teams putting in qualifying banker laps as well as long runs.
The fastest FP2 time (from Valtteri Bottas) was set on soft tyres and was more than half a second faster than the equivalent time from last year: very close to the 2018 pole.
Red Bull's Max Verstappen was the next-fastest car in FP2, having shown plenty of pace straight out of the box to end up third-fastest and best of the rest.
Weather conditions are still looking uncertain for Sunday, with strong winds as well as rain quite likely. Today, conditions stayed dry, with ambient temperatures during FP2 of around 29 degrees and track temperatures of 33 degrees.
So far, we see a performance gap of around 0.6 to 0.7 seconds between the soft and medium, with 0.8 to 0.9 seconds between medium and hard. The hardest possible nomination has been made to cope with the corners at Suzuka: C1, C2 and C3.
Mario Isola – Pirelli Head of Formula 1
"The postponement of qualifying and cancellation of FP3, which was absolutely the right decision under the circumstances, affected the run plans for free practice. Teams not only had to ensure a banker lap, just in case the FP2 times are used to set the grid, but also had to prepare for the race. Despite that, it's very hard to know exactly what the race conditions will be on Sunday, and how useful today's running will have turned out to be. The performance gap between the different compounds is not quite as relevant as usual: the hard compound has not been used much today, while the comparison between the soft and medium tyres was very much influenced by track evolution during FP1, as well as by teams using the soft at the end of FP2 to set a time that could form the grid, should qualifying not be held on Sunday morning. There's obviously now a big air of unpredictability about the whole weekend, which will hopefully lead to an exciting race."

Want to save this information for later?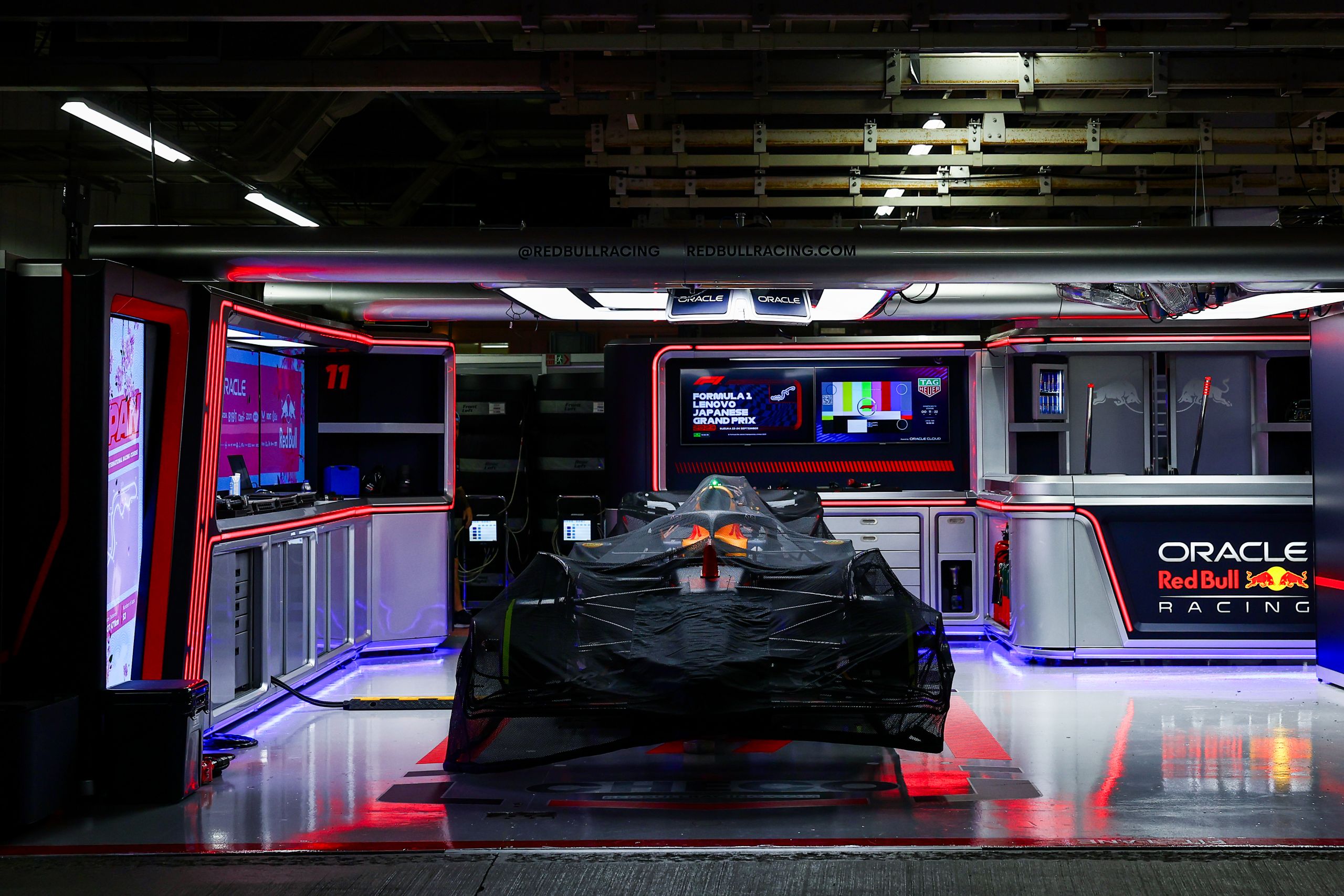 The roar of engines, the blur of speed, and the ...