Right ahead of the last two remaining Grands Prix in what has been a fantastic, edge-of-the-seat season, Aston Martin have filled a key position finally after being on a key recruitment drive. For quite some time now, the England-based team had been looking out to fill the position of an aerodynamicist, something they finally have got their hands around.
And dramatic and interesting as it may sound, the answer to Aston Martin's key search has come from Mercedes' end. So what does that exactly mean in the first place?
In hiring Eric Blandin, who was formerly working with team Mercedes, Aston Martin have finally got a seasoned campaigner to spearhead the team in the direction of aero design and performance. This, does in fact, take a lot of worries off Aston Martin Team principal Otmar Szafnauer's chest.
Having said that, who really is Eric Blandin, where's he from and what prior experience does he have? To understand all of this, what could be better than noting what legendary motorsport publication Autosport had to say:
Frenchman Blandin began his career at Italian wind tunnel concern Fondmetal Technologies in 1998, before moving to Jaguar Racing as an aerodynamicist in 2002.
He stayed with the Milton Keynes team through its transition to Red Bull Racing, becoming aero team leader before leaving at the end of 2009.
During that period he worked with Dan Fallows, who is leaving Red Bull to become Aston's technical director by the start of next season.
That being told, the team issued a public statement to formally announce the joining of Blandin, who shall now work with the rest of the team and its two drivers- Sebastian Vettel and Lance Stroll- in the Aston Martin stable, a team that has taken plenty of strides up north in what has been an exciting season so far. Here's what the racing marquee associated with the famous James Bond-film franchise had to say on Blandin's recruitment:
We can confirm that Eric Blandin will begin working for Aston Martin Cognizant F1 Team next year. His exact start date is not yet confirmed. The transition from Mercedes AMG F1 Team to ourselves will be an amicable one. Things haven't slowed down in the recruitment.
When asked about the recruitment drive of Aston Martin, something that's been on for a while now, the following is what Mr. Szafnauer had to sadd, "But unless they're very senior, we don't we don't announce everybody. We've hired over 150 people this year, and we will continue to hire. If we want to win a world championship in four years' time it does take human resource, infrastructure, factory, wind tunnel, just like the top teams, and we're on that trajectory to do that. Luca will be with us within weeks. Yes, he was announced. But you know, just like everybody they've got their notice periods. So within weeks, Luca will be free to start with us!"
To sum it up, where do you reckon Aston Martin will end their last two races of the season? Will they be able to beat the Alpine cars to finish off on a high? It's all to play for, even in the packed midfield!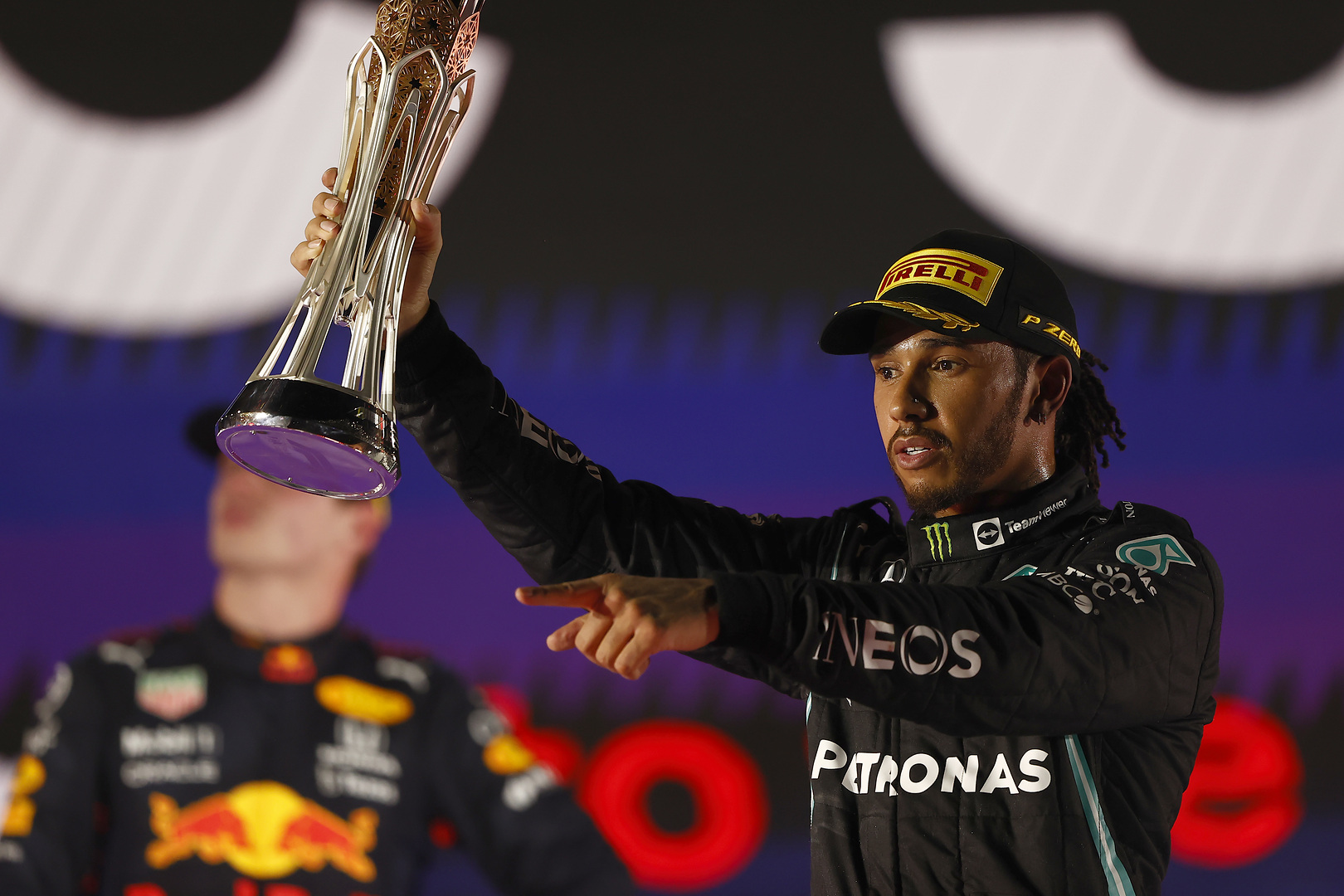 Lewis Hamilton took victory in Jeddah, and put in the ...