Alfa Romeo Racing ORLEN driver, Antonio Giovinazzi, will leave the team at the end of the 2021 Formula One championship, following three seasons with the Hinwil-based team.
The Martina Franca-born racer, the first Italian to compete in a full F1 season since 2011 when he lined up for the team on the Melbourne grid in 2019, has taken part in 59 races with the Swiss squad so far – including two for Sauber in 2017, when he made his debut in lieu of an injured Pascal Wehrlein.
A popular driver with team personnel and fans alike, Antonio has been an incredible professional throughout his experience with the team, contributing to its growth and giving 100% both on and off the track. He scored a best result of fifth in the 2019 Brazilian Grand Prix and created some special moments, such as leading the race under the lights of Singapore in his debut season and hauling the car in Q3 several times this season.
Alfa Romeo Racing ORLEN wishes Antonio, a great team-mate and a fantastic person, the best for his future endeavours as he embarks on a new chapter of his career.
As one door opens, another closes, as Alfa Romeo Racing ORLEN will have a boost of talent and youthful enthusiasm as Guanyu Zhou joins the team as race driver for the 2022 season. The Chinese youngster, a multiple race winner in the FIA F2 Championship, will make his F1 debut as he lines up on the grid for next season's opener in Bahrain.
The first-ever Formula One race driver from China, Zhou is a trailblazer who will write a pivotal page of his country's motorsport history. His path to Formula One is one of dedication and commitment, without a direct role model to set the path but with steadfast confidence in his own abilities and the unwavering support of his family.
Having experienced success at all levels of racing in his career, Zhou, 22, has been on the radar of most F1 teams for some time. He finished second in Italian F4 in 2015, before racking up race victories in Euro F3 and F2, Formula One's feeder series. 2021, in particular, has been a breakthrough year for the driver, who is currently in second place in the standings in F2 and is ready to mount a challenge for the title in the final two events of the season in Saudi Arabia and Abu Dhabi.
Zhou will join a team with heritage and tradition, completing a highly-competitive line-up alongside Valtteri Bottas: this combination of youth and experience will be ready to push Alfa Romeo Racing ORLEN forward at a time in which the sport embraces a completely new set of regulations and all teams start their quest for glory from scratch.
Frédéric Vasseur, Team Principal Alfa Romeo Racing ORLEN
"Saying goodbye to a driver is never easy, especially so in the case of Antonio, who has been part of the team for so long. As we part ways, we will cherish the memories of the good times and learn lessons from the bad ones, knowing these moments all made us grow together as a team. We wish Antonio the best for his future after the 2021 season: before then, we still have three races to achieve some good results together and finish the year strongly."
"It is a pleasure to welcome Guanyu Zhou to Alfa Romeo Racing ORLEN. He is a very talented driver, as his results in F2 have shown, and we are looking forward to helping his talent flourish even more in Formula One. We are proud of our line-up for 2022 and we are confident Zhou will form a very successful partnership with Valtteri. We are also looking forward to welcoming all the new Chinese fans who will join the team: Alfa Romeo Racing ORLEN is a historical brand and one that embodies the spirit of Formula One and we will do our utmost to make the experience of our sport a great one in China."
Guanyu Zhou, 2022 driver Alfa Romeo Racing ORLEN
"I dreamt from a young age of climbing as high as I can in a sport that I am passionate about and now the dream has come true. It is a privilege for me to start my Formula 1 racing career with an iconic team, a team that has introduced so much young talent into Formula 1 in the past. Now the dream is reality. I feel well prepared for the immense challenge of Formula 1, the pinnacle of my sport, alongside a proven, world-class talent in Valtteri Bottas. I wish to thank the Alfa Romeo Racing ORLEN team for this opportunity. Next year the target will be to learn as much as possible and as quickly as possible. To be the first ever Chinese driver in Formula 1 is a breakthrough for Chinese motorsport history. I know a lot of hopes will be resting on me and, as ever, I will take this as motivation to become better and achieve more."
Want to save this information for later?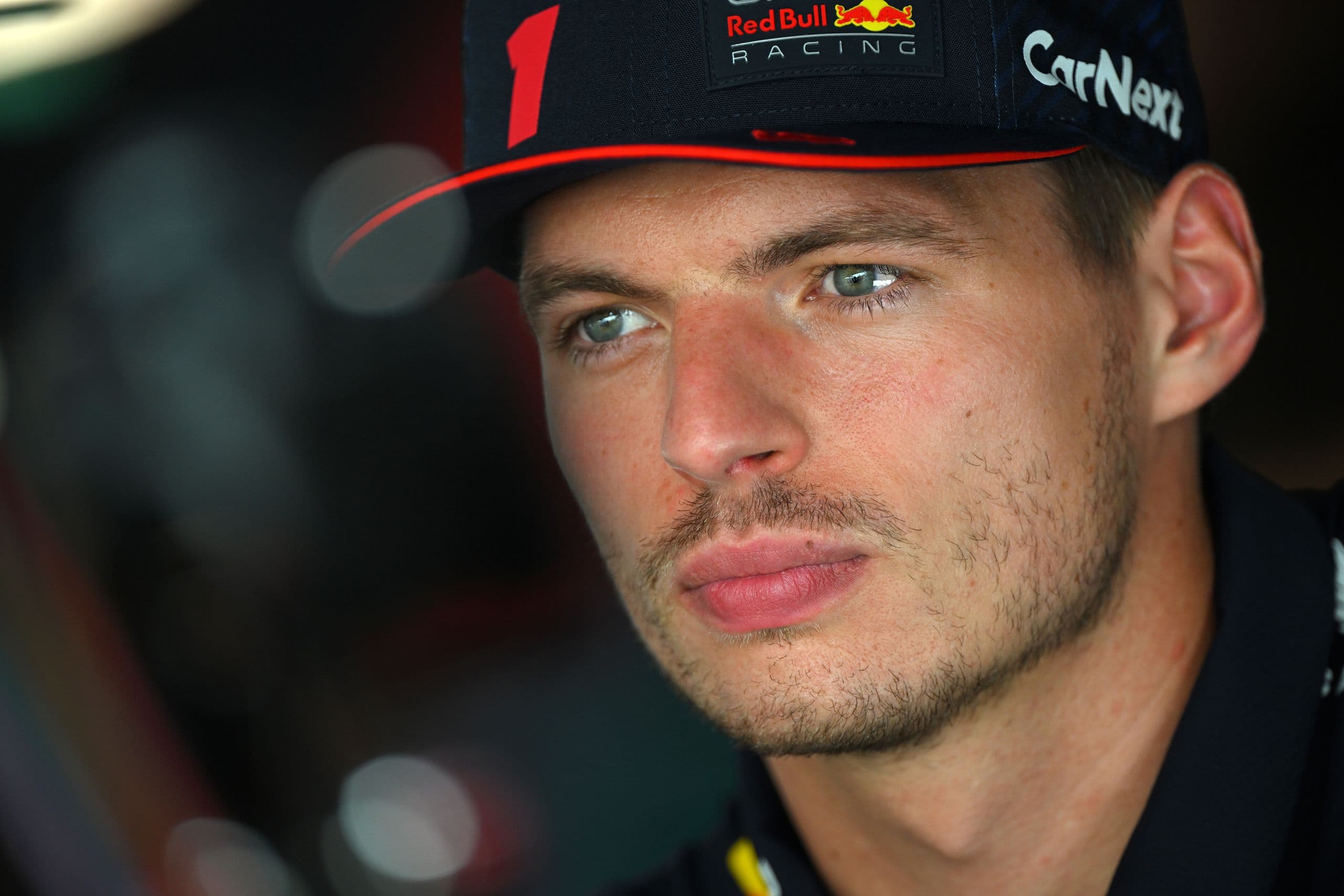 Why Max Verstappen deserves some respect, at the very least, ...