As we head to Qatar for the first time, Alpine F1 Team drivers Esteban Ocon and Fernando Alonso and Racing Director Davide Brivio share their thoughts on the Losail International Circuit.
Esteban Ocon
"Like all the drivers on the grid, we're heading into the unknown in Qatar as it's a place Formula 1 has never raced at. Of course, a lot of us have watched the MotoGP there so we know some bits of information about the track like the long straight and sweeping corners. It's probably going to have quite similar characteristics to Bahrain in the fact that it's going to be windy, dusty and also a night race, which are always enjoyable and unique. It's a fun challenge when we go to new circuits. We're all in the same position as no one has driven the track, and that's the challenge we face at the next two races in Qatar and Saudi Arabia. I'll go on a simulator to prepare as best as possible and try to have a good understanding of the lines and pick up some tips."
Fernando Alonso
"I always enjoy racing in the Middle East. Losail is a track we don't know that well, but it's been on the MotoGP calendar for many years, so we're open minded heading there. I've chatted with Davide Brivio about the circuit to see what he had to say as he has the most experience there in the whole team. We race in quite a few circuits there and the facilities are good, and you're usually guaranteed nice weather. We've had a look at the track on simulators and onboards and it does look fast with a nice flow to it. It'll be interesting to see how a Formula 1 car behaves around the circuit compared to a motorcycle."
Davide Brivio
"We're looking forward to going to Qatar as it's the first time that Formula 1 has ever been there. I think it's going to be interesting to see how the Formula 1 car works there as it's unknown for all teams and drivers. In my experience, I've been many times to Qatar as MotoGP raced there since 2004. It's a nice circuit, which has a little bit of everything. There's the long straight at almost 1km in length and possibly an overtaking opportunity into Turn 1. After that there are many long sweeping corners, which flow quite nicely. We're going there at a good time of year with the warm weather. I'd imagine it will be warmer than Mexico and Brazil and much more stable. The heat will provide some challenges on cooling but similar to what we see in Bahrain for example. Racing in the evening will see lower temperatures though and it could be quite windy at the same time."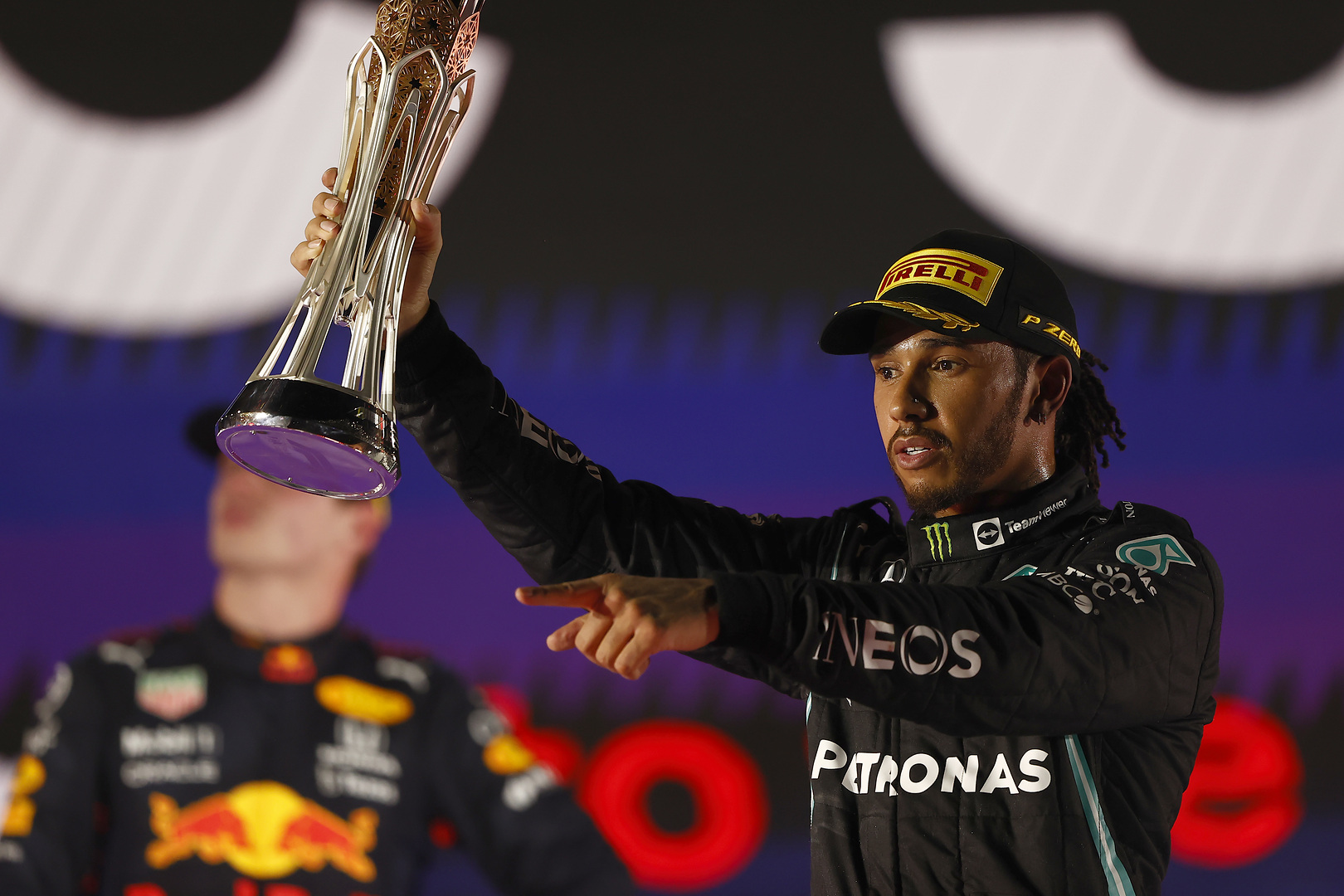 Lewis Hamilton took victory in Jeddah, and put in the ...