Alexander Albon has broken through for his maiden podium in Formula 1, finishing third at the 2020 Tuscan Grand Prix.
Just a week after former Red Bull driver Pierre Gasly took his first victory in F1, Albon responded to speculation around his future by claiming third place in a hectic Tuscan Grand Prix.
Podium Relief For Alexander Albon
After two near-misses, and mounting speculation about his future, it was a moment of relief for Alex Albon as he finally got to stand on a Formula 1 podium.
'Obviously, it took a while to get here but no, it was a tough one as well, we had to work for it. But no, I'm really happy. I'm really happy. I can breathe. It feels nice to be here.
'It was a good race obviously. It was nice to finally get that podium but under the circumstances as well. It was a tricky race.
'We weren't very good off the line so a lot of the overtakes had to be on the track. It made it exciting. We had a really good car today and fortunately, we were able to extract it and do the overtakes when we needed to.'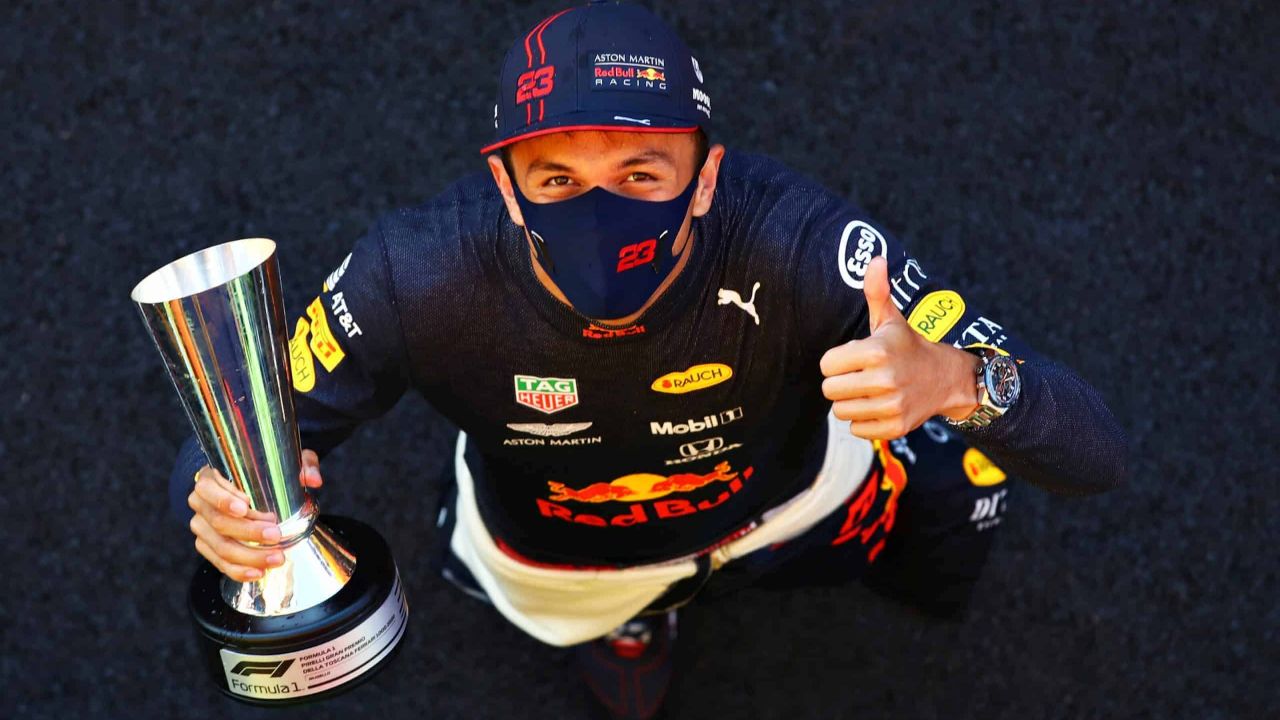 Albon Did It The Hard Way
After being swamped on the restart, Albon had to do things the hard way, making up track position by overtaking. His move on Daniel Ricciardo was notable for the precision involved, and ultimately resulted in a podium finish.
'It wasn't easy. When you lose positions at the start you always feel like it's going to be more hard work but you never doubt that you can get back up there.
'It wasn't an easy track to overtake. On the first stint, I used a lot of my tyres to overtake, I think it was two cars, or whoever I did overtake and on the Mediums we were actually strong. I knew the pace was there – I was just a bit afraid because, with another red flag, it meant I would have been happy just to maintain position but the Renaults seemed to be very strong at starts and the Racing Point was also strong.
'I was fired up when we lost another two positions – or another position off the start – but I knew also that we had the pace.
'It was more about patience during the race and making sure you don't overdrive the car too early, the tyres too early, so you had something left for the overtaking later on.
'And yeah, with Daniel… we were good in the last corner. We've been good in the last sector all weekend and that's really important for a circuit where there's only one place to overtake and that's Turn One.
'The Renaults are quick down the straights so I didn't catch him as quick as I thought I would, and it was kind of like a last-minute dive on the outside. Of course, I was a little worried, but I left enough space and Daniel gave me enough room and I went past.'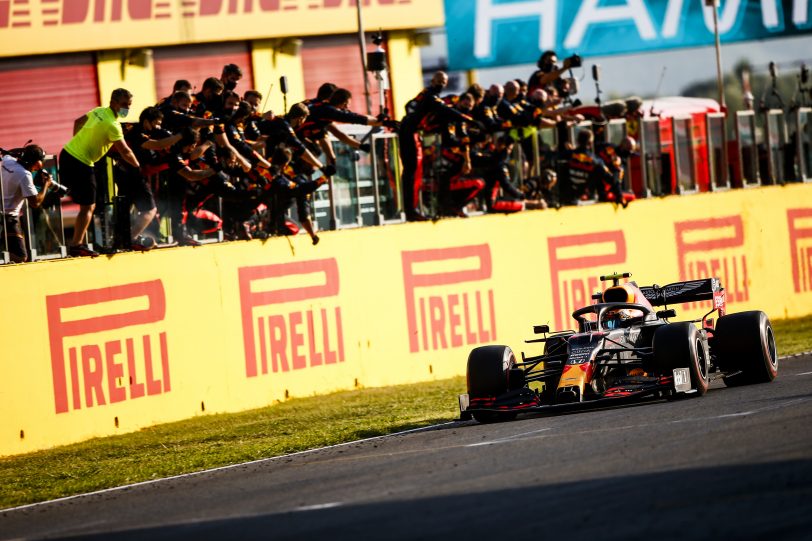 Albon Escapes Restart Chaos
With chaos ensuing after the first safety car period, Albon was able to avoid the drama and stay safe, but the restart procedure is still a concern, as Albon echoed the thoughts of race winner Lewis Hamilton.
'I think when you put the control lines so far in front and then also leave the lights so late it's pretty obvious where Valtteri's going to take off.
'He's going to take off as late as he can and I imagine the midfield know when Valtteri's going to go and they are also trying to get a slingshot and then when Valtteri doesn't go when they think he's going to go, that's when the concertina happens and it's dangerous but it's predictable as well in that sense because the closer you leave it or the less time you leave, let Valtteri decide when to take off, the shorter time he has to go so it's quite easy to read.
'I don't know if you saw but the top five were all almost doing a double formation start because we were all just waiting for the take-off.
'It's dangerous. I think tracks like this are always going to be difficult as well, with long straights but definitely something could have been done better.'
Want to save this information for later?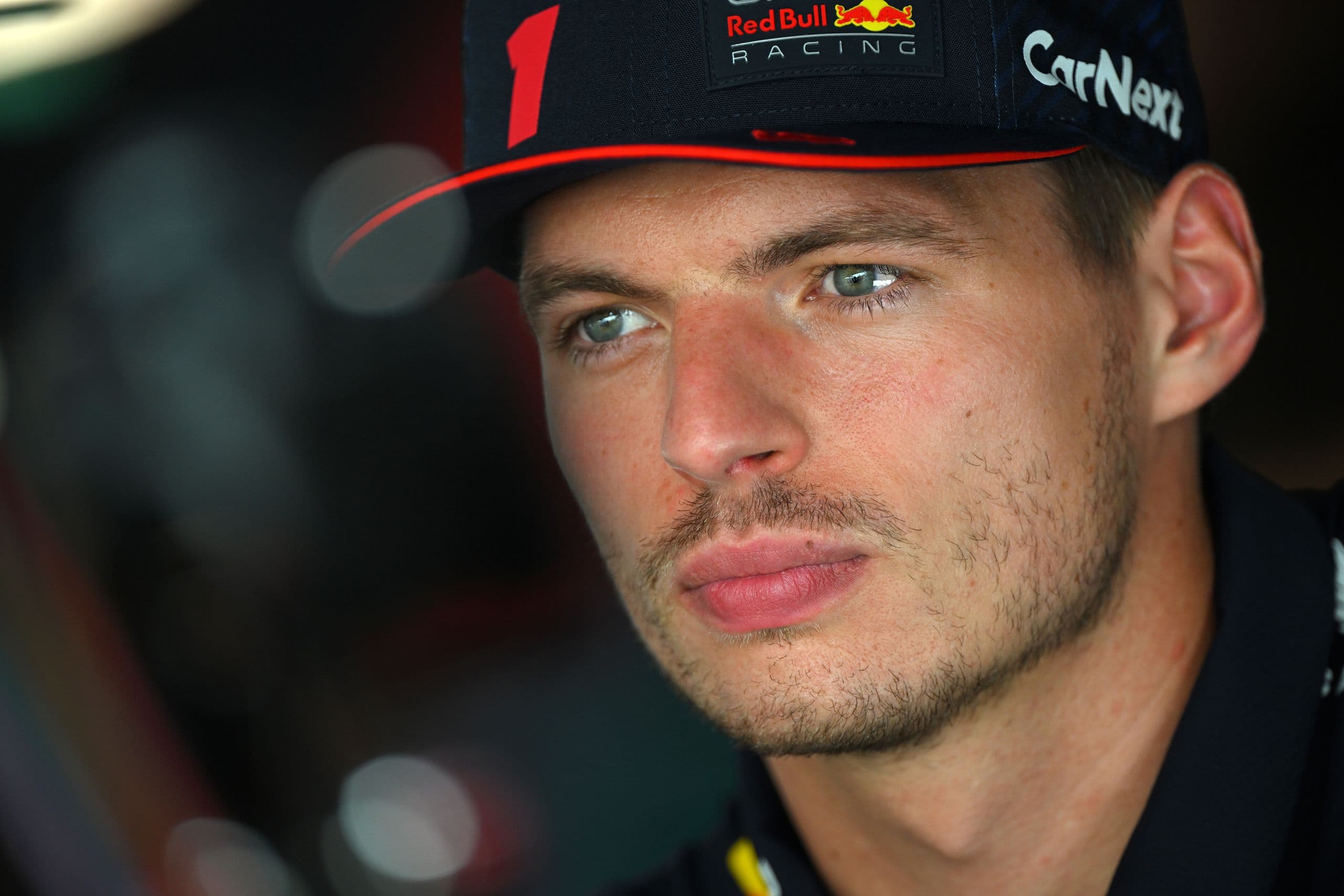 Why Max Verstappen deserves some respect, at the very least, ...