The 2020 Austrian Grand Prix was an incredible way to kick off the 2020 F1 season, with plenty of thrills, spills, penalties, and even a debut podium in Formula 1 for Lando Norris.
Podcast: 2020 Austrian Grand Prix Review
Standings: 2020 Formula 1 Standings after Round 1
Here's what the drivers said…
Valtteri Bottas – 1st
"Winning an F1 race is never easy, but today was particularly challenging. There were so many things going on in the race and it would have been quite easy to make a small mistake and lose it all. When the Safety Car came out the last time, I was thinking 'Come on! Again!?' I guess it was my chance to really master the restarts here. When you're in the lead, you want things to be constant and trouble-free, but today felt more like dodging bullets, though things were never out of control. I could build a good margin in the first stint and look after the car and the tyres to make sure that we could stick to our planned strategy. In the second stint, there was more pressure, particularly after all the Safety Cars. We faced some reliability concerns during the race, which put quite a bit of pressure on us, but luckily we made it to the end with both cars. I think we've shown that we have a good package. We need to get on top of the reliability issues, but I have no doubts that our team can solve those. I'm looking forward to another race here next weekend."
Charles Leclerc – 2nd
"The team did a fantastic job, both in terms of strategy and with the car itself. We knew we had to make the best of it today. I told myself that we had to take any opportunity we had and that's the way I drove. I am very happy with the result – we didn't expect to finish in second place.
While it was great to start off the season with a podium, we cannot ignore the fact that we aren't where we want to be in terms of performance. We were lucky this weekend, with safety cars and retirements mixing things up, but we can't expect to fight for the win at these next few races.
We have to stay motivated and I am sure that the whole factory is working very hard to bring us back stronger. And that's the spirit we need to remain focused on our targets."
Lando Norris – 3rd
"I'm over the moon, my best Formula 1 result and my first-ever podium.
"We're all very happy, it's a great achievement for race one. We did a bit more on merit this weekend: our pace has been very good here. It's not been easy: we haven't had the third-fastest car on the grid – but we put it all together pretty much every time. We limited the mistakes we made and took advantage of every opportunity that came our way. Because of that, we got a podium, so a big thanks goes to the team at home and at the track for all their hard work.
"I would love to say we can achieve this next weekend again. We did have a little bit of luck, but we have a good car and we've kicked the season off with a great result. We know we've got a lot of work to do but if we can maintain this momentum, we can hopefully have a great season."
Lewis Hamilton – 4th
"The team did a really great job today and so did Valtteri. I drove my heart out in the race, I did everything I could – but it was just one of those weekends. There are lots of areas where I can improve. I didn't do a great job in Qualifying yesterday and there's only me to blame; then this morning was very unusual to get called up right before the race, but I just tried to keep my head down and drive hard. The scenario with Alex felt more like a racing incident to me. The time penalty meant that I lost the podium, but it is what it is. The car felt great, although reliability was a real issue for us today. But at least we finished, so we'll take those points. Obviously it's a loss from a potential 1-2, but I'll try to recover those in the coming races. Ultimately, this was not a good weekend for me, but it could be worse – I'll take what I've got, try to learn from it and be better next time."
Carlos Sainz – 5th
"First of all, congratulations to Lando for his first podium in F1 and to the whole team for a well-deserved strong first weekend in 2020! From my side, overall a good race and a good comeback on the last stint. In general it was an interesting race with several safety cars and many good battles on track. I'm looking forward to racing again here in seven days. There are good opportunities and it can be important for the rest of the championship. Time to keep focused, prepare well for next weekend and go again!"
Sergio Perez – 6th
had to fight hard today and we had strong pace. Sixth place is a good way to start the season, but we could have finished even higher. We were unlucky with the safety cars, but it's easy to say after the race that we should have pitted a second time.
"I had to defend from drivers on fresher tyres in the final laps, which was a challenge. However, this was a good race to learn plenty about the car and our performance.
"The main positive is that we have a competitive package and I think we can be fighting for another strong result here next week."
Pierre Gasly – 7th
"It felt amazing to get back racing after such a long break and I think we started the season with a really exciting race. If someone had told us that we would have been P7 on Sunday we would have signed straight away, so I think we can be very happy with my result after a difficult start to the weekend. We knew the race was going to be a challenge because the Renaults, McLarens and Racing Points are very strong, but I had some good fights on track and managed to stay out of trouble until the end. It was a really good one for us today!"
Esteban Ocon – 8th
"It felt good to be back racing properly today. Finishing in the points is a great result, especially as I'm still a little rusty! I'm satisfied with how the race went, but we know we need to qualify better in order to be further up the order. Our race pace was good, and I was happy with how the car felt. We'll review the race and see what we can rectify and improve for next weekend. We know there will be an opportunity to fight for higher positions and I'm really looking forward to the next race."
Antonio Giovinazzi – 9th
"I am really happy with today's result. After our difficult qualifying yesterday, to get to the points was the maximum we could do. The race wasn't easy, we struggled a little at the start but we got stronger as the race went on. Of course, in such a chaotic race you need a bit of luck, but we were ready to grab any chance with two hands when it came. We put up a big fight for this and in the end P9 is a great way to start the season. I am really happy for the guys and girls in the garage and back at home. There's still a lot to improve but it's just the first race of the season: there's plenty of time and I am already looking forward to being back in the car next week."
Sebastian Vettel – 10th
"It was a disappointing race for me, even if we knew beforehand it would be tough. I struggled for the entire race, already after the first two laps, just as I had done in quali. The balance and speed I had on Friday just slipped away from us and I was really struggling to keep the car on track. So now we have to try and find out why in the hope of doing better next weekend."
Nicholas Latifi – 11th
"Firstly, thanks to the team for getting us here, it has been a long way to come here. Today was all about learning for me. We struggled early on in the race with some cooling issues so I couldn't push as hard as I wanted to. It was about managing a bunch of things, but that is part of Formula One, it can happen. We got caught out by the first safety car, by staying out an extra lap. Most of the race was unfortunately done by myself, so it was nice that the safety car came out at the end so I could experience running close to the other cars. I am frustrated that I was so close to getting a point, but it is a learning experience and I will come back stronger next weekend."
Danii Kvyat – 12th
"The race was going really well for me until the contact with Ocon, I had a very good pace and fresher tyres. After the collision, my front wing and a suspension broke, I also had a puncture, so my race was over. This moment cost me a lot of points today, so it's a real shame and very disappointing to finish the day like this. Today it could have been a very strong race for me."
Alex Albon – 13th
"It's still quite fresh so I've got to be careful what I say but there's nothing to add apart from how frustrating that is. I really think we could have easily won that race. We had a great strategy, the guys did a great job in the pit stops, yes we had a little bit of fortune with the Safety Car, but the car was feeling good. The hard tyre wasn't very strong today and I knew the Mercedes would have cold tyres on the re-start, so I already planned to get past them within a few laps of the Safety Car coming in. I feel like I had completed the move on Lewis already, and I was thinking about getting Bottas on the next lap. The contact with Lewis was so late in the corner that it surprised me. I was right on the edge of the track and I knew if I gave him all the space I could it would be up to him if he wants to crash or not. This time I was the one on the attack and he was defending. I wouldn't say this one hurts more than Brazil but that incident was maybe 50/50 whereas this one isn't. Obviously we've got next weekend to focus on now, we'll need a bit of luck to have the same opportunity as today, but let's see."
Kimi Raikkonen – DNF
"It's a shame to end the race like this when things were looking good. Compared to yesterday, we had made a step forward and we had a reasonable turn of speed. The timing of the first Safety Car cost us places, but we were still in a good position and with new tyres I could have fought for some points. Unfortunately then we had to retire: the problem came as a surprise, I had no warning it would happen. We will need to investigate what happened. For now, we can take some positives from our pace in race conditions and keep improving the car."
George Russell – DNF
"We didn't have as much pace as we were hoping for today, and I struggled a lot out there. I was trying my hardest to hang on with the Haas and the Alfa Romeo, but they were too fast. I had a fuel pressure loss, but I don't know all the details, I just had to turn the car off. It's a shame as there were a lot of mistakes made out there today and many cars stopped. It is just one of those things. We still need to make some improvements, and we have the opportunity next week to do that."
Romain Grosjean – DNF
"The brakes went – we had been nursing them since Lap 1, looking after them. Obviously, something is not quite on the right level on the cooling, so we have to work and sort that out for next week. I think one of the main concerns is the pace, it was a very tricky car to drive today, especially in traffic. We'll put our heads down and see what we can come up with. We need to come back next week with a better solution."
Kevin Magnussen – DNF
"I was being told to do more and more lifting to save the brakes. By the end of it, I was just doing everything I could and still they blew up. That happened when (Esteban) Ocon launched an attack on me, I think he took the cooling and that was the moment they went. It was always right there on the limit. It wasn't anticipated, it's not like we knew we'd have big problems with the brakes. We knew we'd have to do some lift and coast for the brakes, but not all in that way. I might have had some debris in the ducts I guess. It's a shame, we were P11, and if it hadn't been for all that brake saving I might have had a decent pace."
Lance Stroll – DNF
"It was a good start to the race, but then I began to lose power early on. We tried to make some changes to various settings, but eventually we had to retire the car. We'll look into the problem and come back stronger next time. The car felt good at first and I think our pace would have been strong. We could have scored a good amount of points today."
Daniel Ricciardo – DNF
"Today was a reminder of what Formula 1 can be like and, sometimes, it's unkind. It's a shame to retire early, but we had a cooling issue and we had to retire the car as a precaution before we did any further damage. I think there are a lot of positives from the weekend. Our low fuel pace looked strong and we know we have a little bit to learn on high fuel. We can take a lot from it and it's good we have another chance next weekend. We'll learn and move forwards."
Max Verstappen – DNF
"I'm not quite sure what happened yet, we'll investigate and find out but of course that's not how you want to start the season. I had a good start, unlike last year, and quite early on I could see that Valtteri was quick so fighting for the win was always going to be a big challenge. I think it would have been an easy podium and third would have been a decent start to the season but what can you do? This is racing and it is what it is, you can't change the result now. It is a shame for everyone who worked so hard to get us here this weekend but we will just focus on the race next week and hope for something better."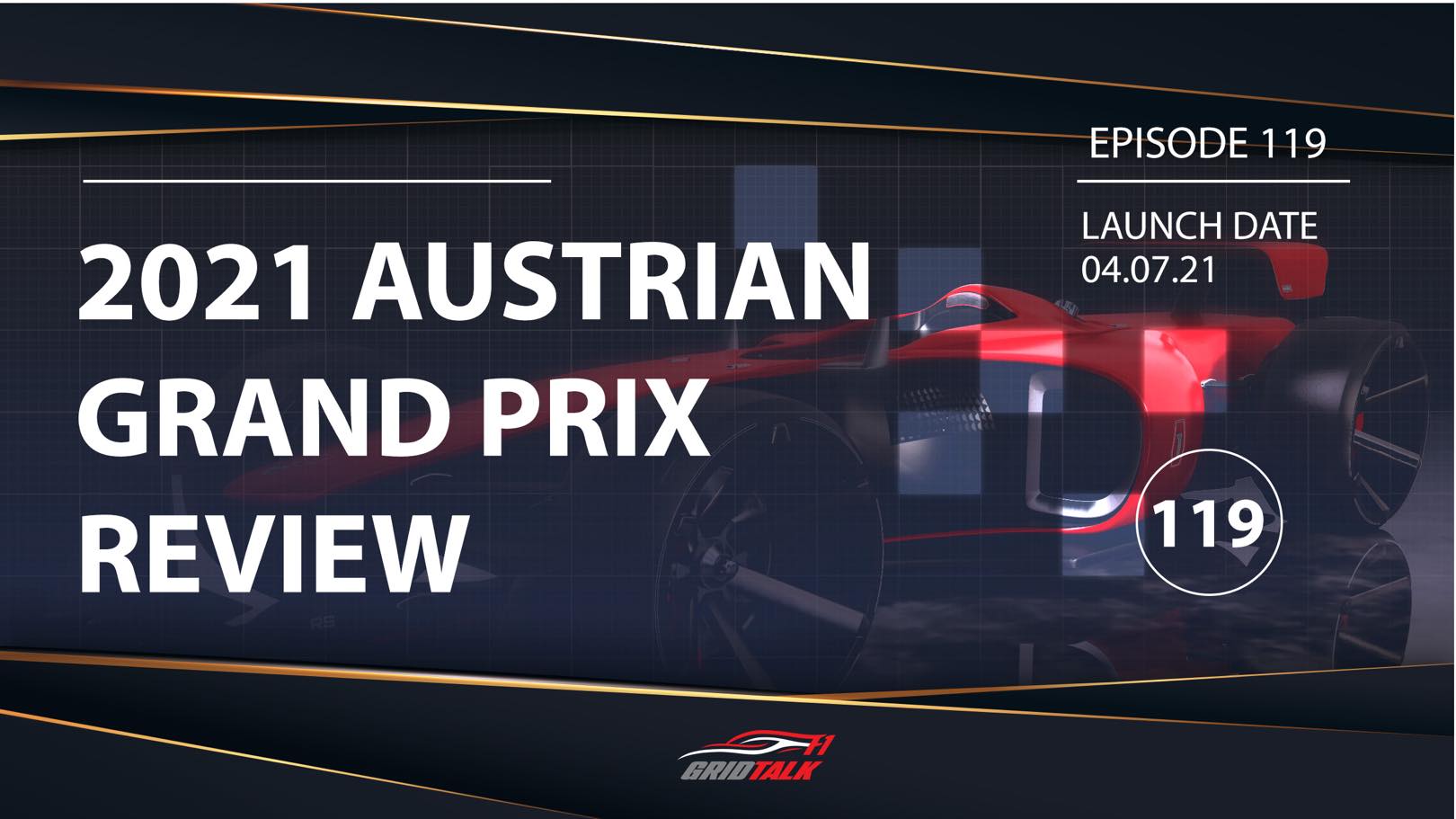 Welcome to Episode 119 of our Formula 1 podcast, Grid ...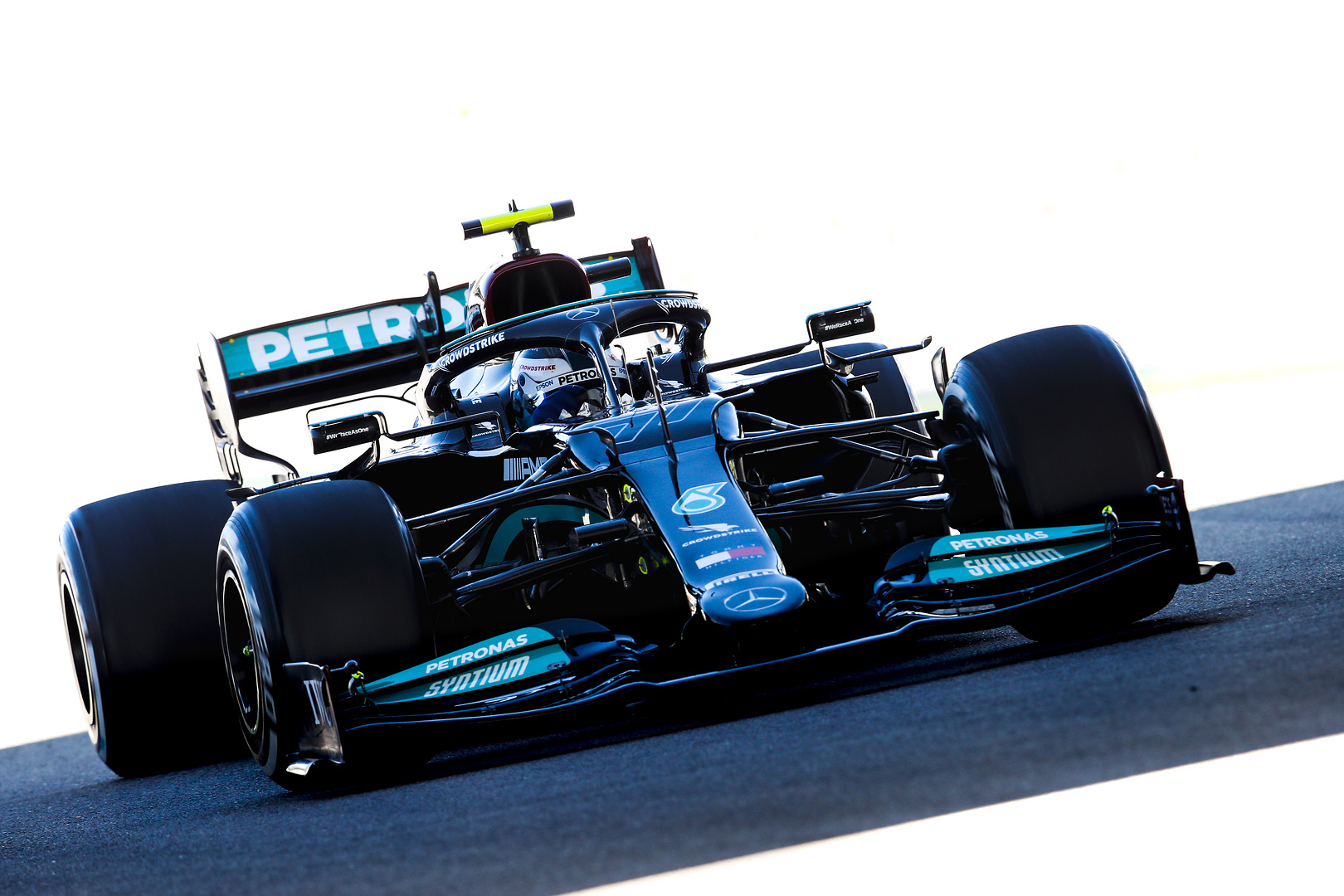 It was a strong Friday showing for the Mercedes-AMG Petronas ...