Valtteri Bottas has stormed to pole position of the 2019 United States Grand Prix, taking his fifth pole of 2019 and the 11th of his career.
Valtteri Bottas on Pole in United States Grand Prix
After a fast start to Q3, Valtteri Bottas threw down the gauntlet to his rivals, with nobody able to match the pace of the Finn on their final runs.
"This is very satisfying – it's been a while since we've last been on pole, so this is a great feeling. I was struggling with the car yesterday, but we've made a number of changes overnight and today the car felt much better. I knew going into qualifying that the car had the potential to fight at the front, I just had to get a good lap together. I'm very pleased with my first lap in Q3; it wasn't quite perfect, but good enough to put us on pole. It's always an advantage to start from the front; now it's up to me to try and maintain the lead at the start tomorrow. Our long runs looked good yesterday, so hopefully we can get a strong result in the race," said Bottas.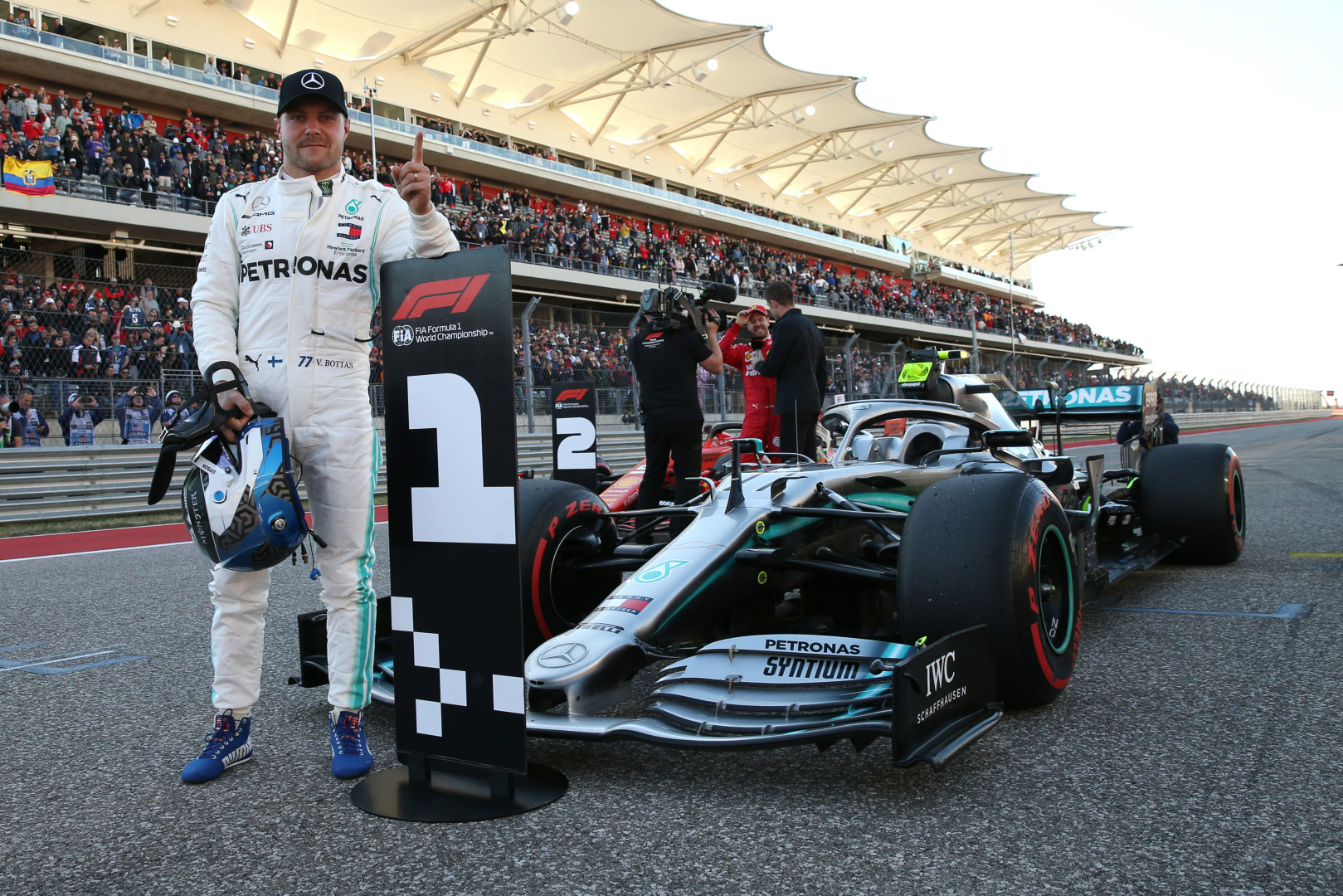 Sebastian Vettel Narrowly Misses Out On Pole
Starting alongside Bottas will be Ferrari's Sebastian Vettel, who was just 0.012 seconds off taking pole himself.
"Tomorrow on the grid, I'll be eight metres behind Valtteri, which will seem strange as the gap today in qualifying was definitely smaller! 12 thousandths is really very little and so I can definitely say I was a little bit unlucky. I have to admit that, on my first run, there was maybe some room to be faster, as my aim was to set a good time and then improve on my second set of tyres. Unfortunately, I was a bit too aggressive and maybe the track had got a bit slower and that's where the time that might have put me on pole, escaped me. It's not bad being on the front row here, as was proved by Kimi's start last year. It will be important to get everything right at the start and not make any mistakes when it comes to our tyre strategy. We saw last Sunday that sometimes taking a risk can pay off, so we will study the situation very carefully before the start. Friday's race pace wasn't that strong, but I think all aspects of the car have improved today, so we will just have to see where we are in the race," said Vettel.
Max Verstappen Also Unlucky
Max Verstappen made it three different teams occupying the first three positions as he put his Red Bull a mere 0.067 seconds behind the Mercedes, and is confident of a strong showing in the race tomorrow.
"It has been a good weekend so far and for us to be this competitive on this track is very positive and it shows that the car is working really well. I think in general Q3 for everyone was a bit more tricky than Q2 because of a change in grip but to be P3 and that close to P1 is a good result and I'm happy with it. Of course, we would have liked to be P1 with that margin but this is still a good start and now we just have to hope for a competitive race. We are starting more towards the front than usual at this track, the car balance is good, I think the engine power has also improved and we are all so close. A lot will depend on the tyre life and strategy tomorrow but whatever happens it should be a good race and I'm looking forward to it," added Verstappen.
Final Run Mistake Costs Lewis Hamilton
Lewis Hamilton had set the early pace on Friday and looked the man to beat in qualifying, however, a mistake in the middle sector of his final Q3 push will see the Brit start from fifth on the grid. Hamilton won't be too disappointed, as he only needs to finish in the top eight to seal a sixth drivers championship.
"This must be one of the worst qualifying sessions I've had in a long time. Clearly the car had the capability to be on the front row, I just couldn't put the lap together. Valtteri did a great job, so congratulations to him. Now I'll have to try and figure out what went wrong today and how I can get myself to the front. It's going to be a tough challenge trying to get past two Ferraris, a Red Bull and Valtteri, but I'll continue to work at it and hope that I can do a better job tomorrow," concluded Hamilton.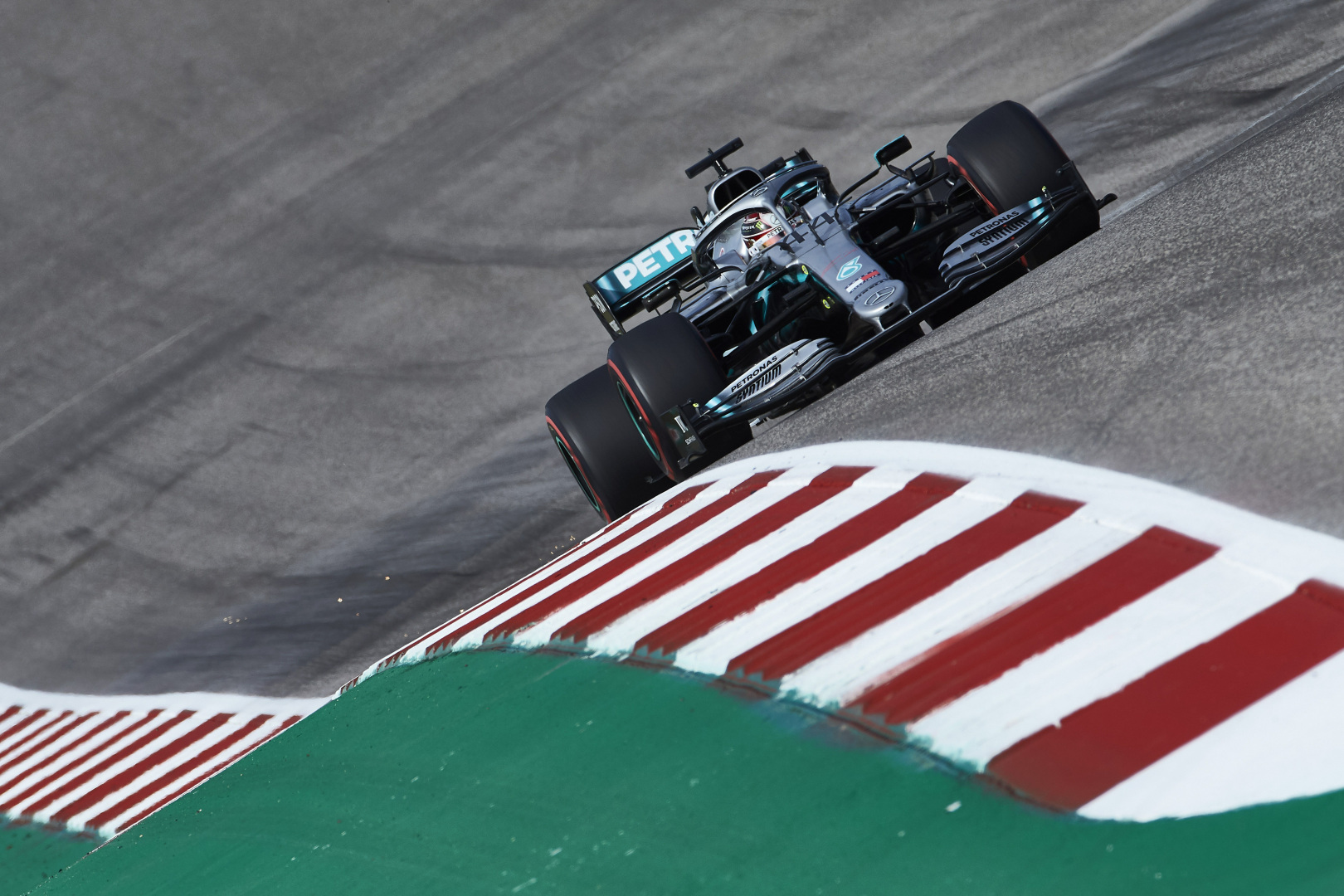 Carlos Sainz Best of the Rest
McLaren duo Carlos Sainz and Lando Norris were the best of the rest, with Sainz just edging out his teammate and taking a 10-9 lead in the duos head to head battle for qualifying bragging rights.
"Great quali today! We managed to extract the absolute maximum out of the car. Two very good laps in Q3 means I'll be starting again right behind the top teams in P7. I'm expecting a challenging day tomorrow because the wind is changing again from where it was yesterday, and that can make our race trickier. So, heads down, good work tonight and let's make sure we finish it off tomorrow. Congratulations to the whole team again. Both cars leading the midfield is always a good sign," said Sainz.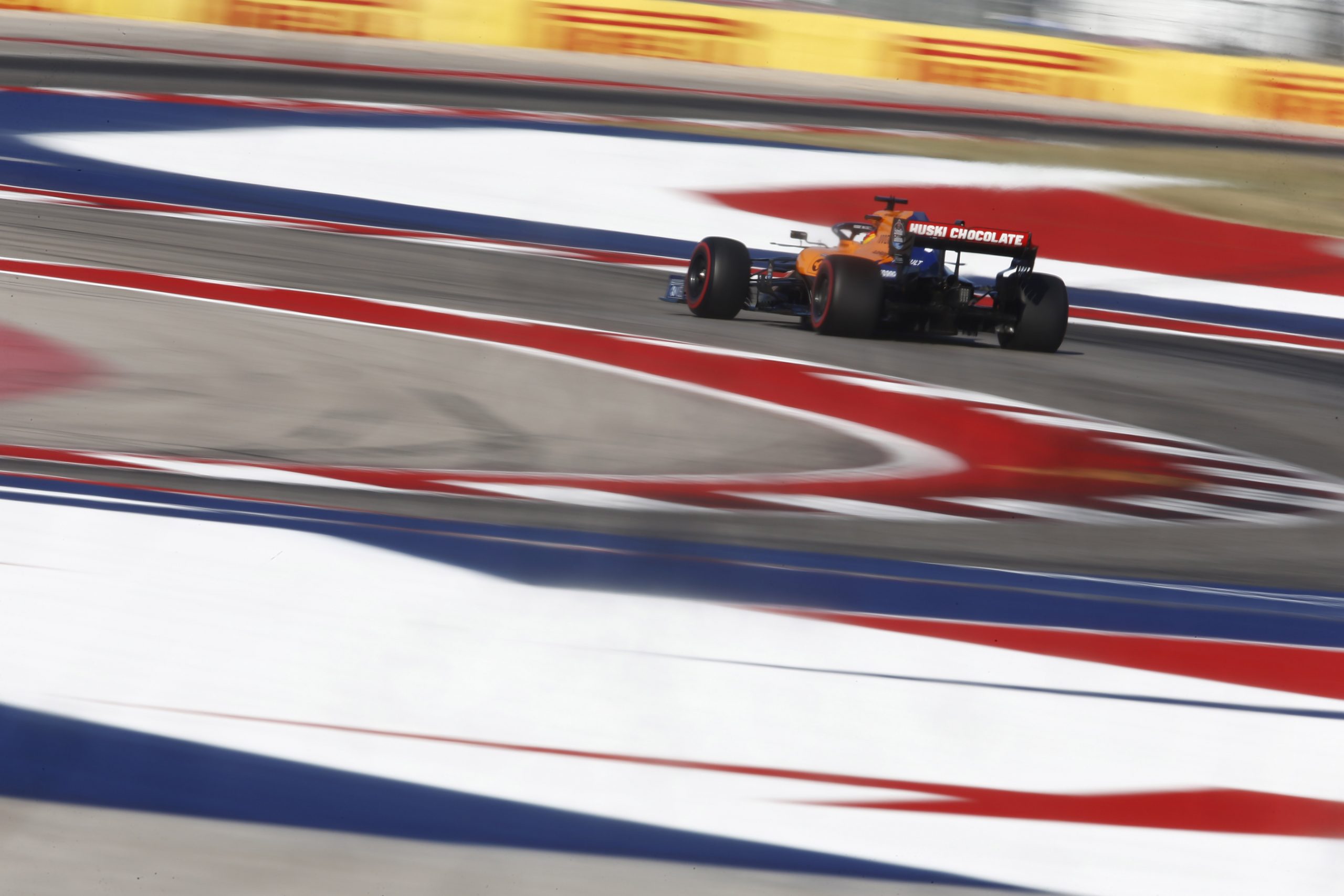 2019 United States Grand Prix: Possible Race Strategies
The strategies all look very close for the 56-lap United States Grand Prix. Fastest is a one-stopper, using the soft for 22 to 25 laps and the medium for 31 to 34 laps.
Second fastest is another one-stopper, using the medium for 24 to 27 laps and the hard for 29 to 32 laps. Finally, using the soft for 19 to 22 laps and the hard for 34 to 37 laps constitutes the third-fastest strategy. But there's really very little to choose between any of them, so we could see a lot of different tactics in play tomorrow.

There's also a viable two-stopper, which is also competitive. It goes like this: use two sets of soft for 15 to 18 laps, then medium for 20 to 26 laps.

All four strategies detailed here could work well at the Circuit of the Americas, depending of course on the degradation rate of the soft tyre in particular. This will be influenced by weather and track conditions on race day: we saw at the last grand prix in Mexico the sort of difference that these can make.
Mario Isola – Pirelli Head of Formula 1
"Unusually, conditions in qualifying are unlikely to be completely representative of the race, as the grand prix takes place three hours earlier. Today's warmer conditions suited the tyre range better: the result being a new track record. With more rubber being laid down, we also saw a high degree of track evolution. The tactical battle has already begun with Mercedes, Ferrari and the Red Bull of Max Verstappen choosing to start the race on the medium tyre, ahead of those on the faster soft, which should make the first few laps interesting tomorrow. Theoretically, the quickest race strategy is a one-stop using soft and medium, but there's really not much in it. Finally, it was a huge honour for us to have Mario Andretti present the pole award here in America today: a genuine legend of our sport."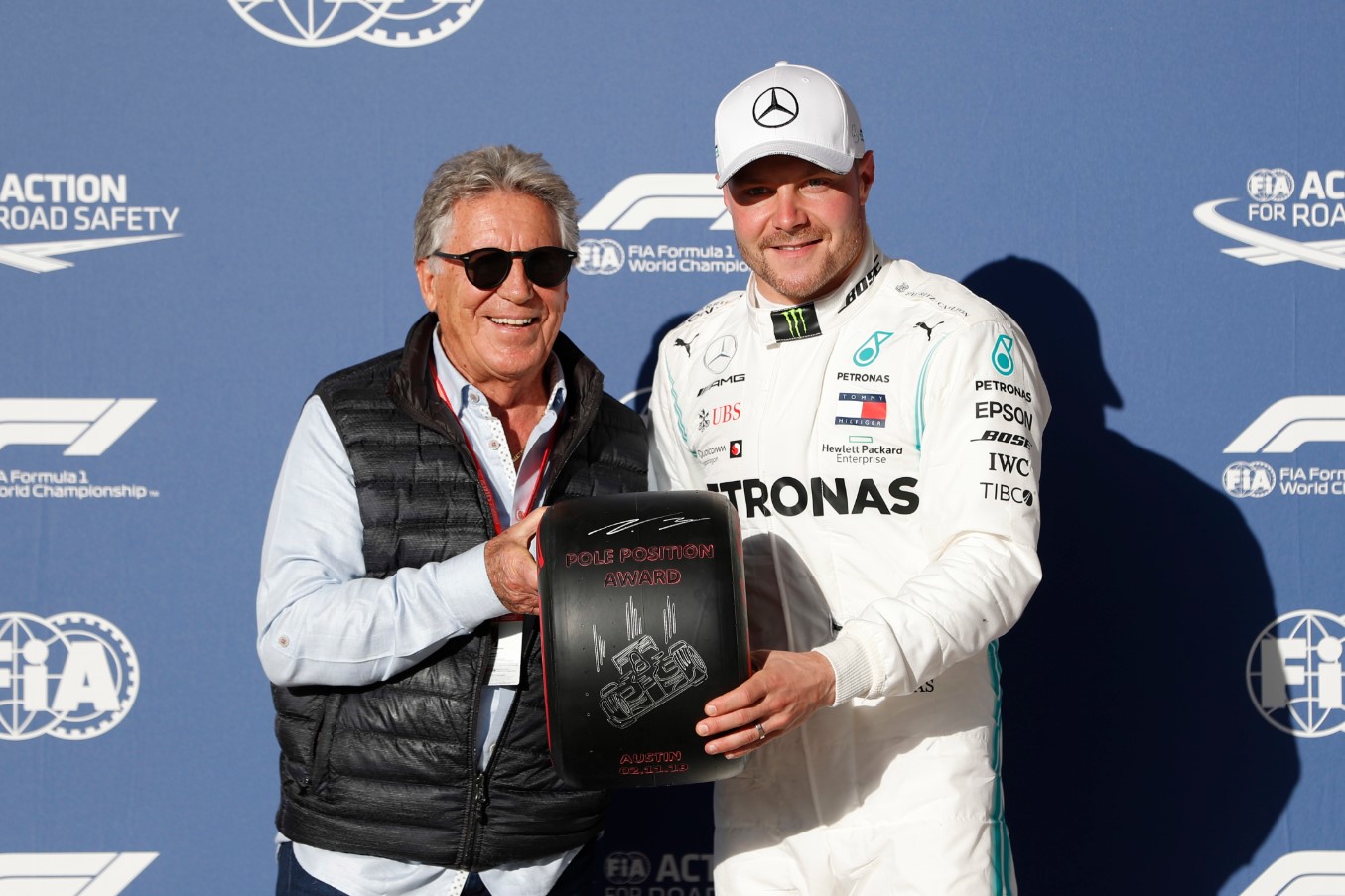 Sorry, we couldn't find any posts. Please try a different search.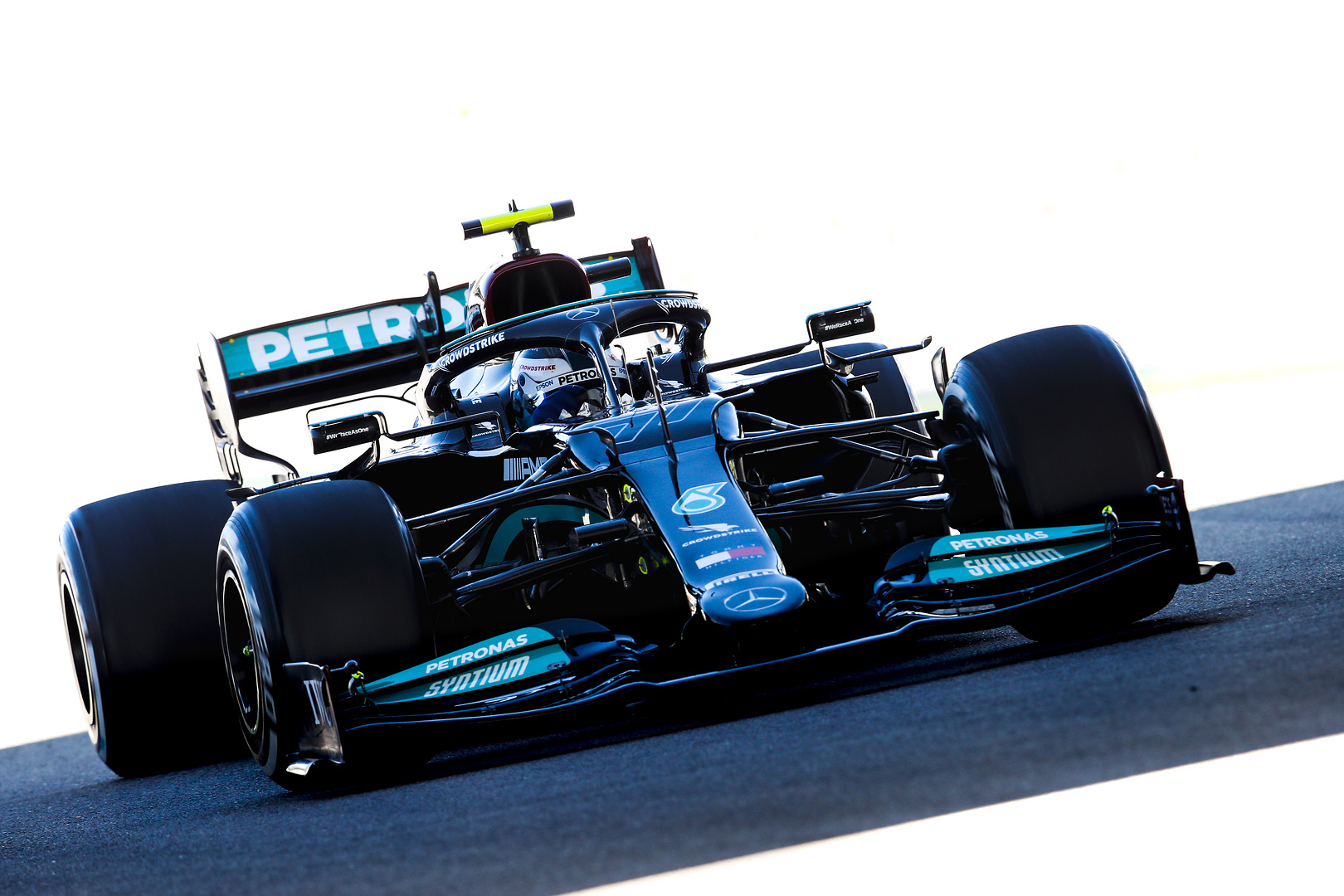 It was a strong Friday showing for the Mercedes-AMG Petronas ...