Once again, a Ferrari starts from pole position tomorrow in the FORMULA 1 GRAN PREMIO DE MEXICO 2019. That's nine this year for the Italian team, six in a row, with Charles Leclerc on the number one spot for the seventh time. And for a third time this year, the second in a row, it's a Ferrari front-row lockout, with Sebastian Vettel alongside his team-mate.
"We knew that our competitors would be strong this weekend. After FP3, we realized that we might have a shot at pole but when they put it all together in qualifying today they were just too quick. Even if I did a lap that I was quite happy with on my first run in Q3, I was still a tenth behind Max so I tried to go out with a different setup for the last lap. Unfortunately, I ended up having some oversteer and lost time, especially in the last sector. It is a bit of an odd situation starting from pole now after finishing qualifying in second, but our approach will stay the same. It will be very important to retain the lead after the start. The one who is first after turn 3 will have a huge plus because cooling is a big factor for everyone here, putting the following car at a disadvantage. The straight to turn 1 is very long, so I will have to try to capitalize on our straight-line speed there. I will give it my all and hope to have an exciting race tomorrow," said Leclerc.
The timesheet at the end of qualifying showed that Max Verstappen was fastest for Aston Martin Red Bull Racing with a lap in 1.14.758, setting a new track record by just a thousandth of a second, a record previously held by his former team-mate Daniel Ricciardo, on pole at the Autodromo Hermanos Rodriguez last year.
However, Verstappen was given a three place grid drop penalty for failing to slow when the yellow flags were out as he went through Turn 17 on his final quick lap. The flags were waved because Valtteri Bottas had just crashed into the barriers. It was a real shame for the Dutchman, who didn't actually need to be pushing so hard given that his previous lap time was already good enough for his second pole of the year and in fact of his career, after the one in Budapest back on 3rd August.
"It's been a very good weekend so far and we have improved in every session. I enjoy driving here but of course everything needs to be working well together to get a good performance which it was today. I'm very happy to get pole and with the recent form of Ferrari I didn't expect it to be honest but the car was working really well. I have to say a big thank you to the Team because the last three races have been a little more tricky for us but everyone kept pushing hard and never gave up on trying to understand what we could do better. This weekend we really showed that the hard work paid off and we have a very good car. It is very disappointing to be handed a grid penalty for the race and Ferrari will be very quick tomorrow so tyre life will be important but we have a really good race car so it should be a close fight," said a disappointed Verstappen.
Verstappen was the only driver who got under the 1'15" barrier this afternoon, with Leclerc being 24 thousandths slower, while Vettel stopped the clocks in 1.15.170. Moving up to third on the grid was Lewis Hamilton in 1.15.262 with Verstappen alongside him. The next row features their team-mates, Alexander Albon (1.15.336) and Valtteri Bottas just two thousandths of second behind the Thai driver. The Finn was fortunately uninjured after he went off at the end of Q3, but he left his mechanics plenty of work to do to get the car ready to start from sixth tomorrow.
The six Ferrari, Mercedes and Red Bull drivers will be the only ones from the top ten to start on the Medium tyres, having used them to make the cut to Q3, which gives them a handy advantage in terms of strategy, given the race will be very tough when it comes to tyre degradation. A two stop strategy seems almost inevitable, based on past data and from what we have seen yesterday over the long runs, so that starting on the Mediums is the best choice.
The Toro Rosso and McLaren drivers also tried to get into Q3 on the Medium tyre but they had to give up on that and run the Softs in Q2, which could actually put them at a disadvantage compared to those who are outside the top ten and therefore have a free choice of tyre for the start. Carlos Sainz is 7th in 1.16.014 and Lando Norris is 8th in 1.16.322 and while we are well used to seeing them in Q3 the same cannot be said of the Faenza team, given they had not been there since Monaco when Kvyat was seventh and Albon tenth. Today the Russian was ninth in 1.16.469 with Pierre Gasly tenth in 1.16.586, which is a good start for their championship aspirations in the mid-field.
Currently, Toro Rosso is sixth in the Constructors' classification, six points behind Renault, who had both its drivers outside Q3 today- Hulkenberg 12th, Ricciardo 13th.)
There are plenty of points of interest to look forward to in tomorrow's race. Obviously the most important aspect is the fraternal duel for the Drivers' title between the two Mercedes drivers. Lewis Hamilton is on his first match point to take a sixth world title. The Englishman would need to score 14 more points than his team-mate, which is no easy task given that at a bare minimum, he would have to be on the podium. With Ferrari and Red Bull looking so strong here, that's a big ask.
Also intriguing is the battle for third in the Drivers' race, with Leclerc 11 points ahead of Verstappen and Vettel. In the Constructors' classification, the first four are pretty much decided as Mercedes won the title in Suzuka. Ferrari leads Red Bull by 112 points and McLaren is a solitary fourth, 43 ahead of its nearest rival, Renault. The French team must keep an eye on its mirrors, as Toro Rosso and also Racing Point are close behind, at just 10 points off Renault. It's further reason for local hero Sergio Perez to try and deliver a great result for the amazing Mexican crowd. Already, over the past two days, over 200,000 turned up ((92,342 yesterday and 114,917 today.) They're all keen to celebrate the F1ESTA! With a good showing from their homegrown driver.
Sorry, we couldn't find any posts. Please try a different search.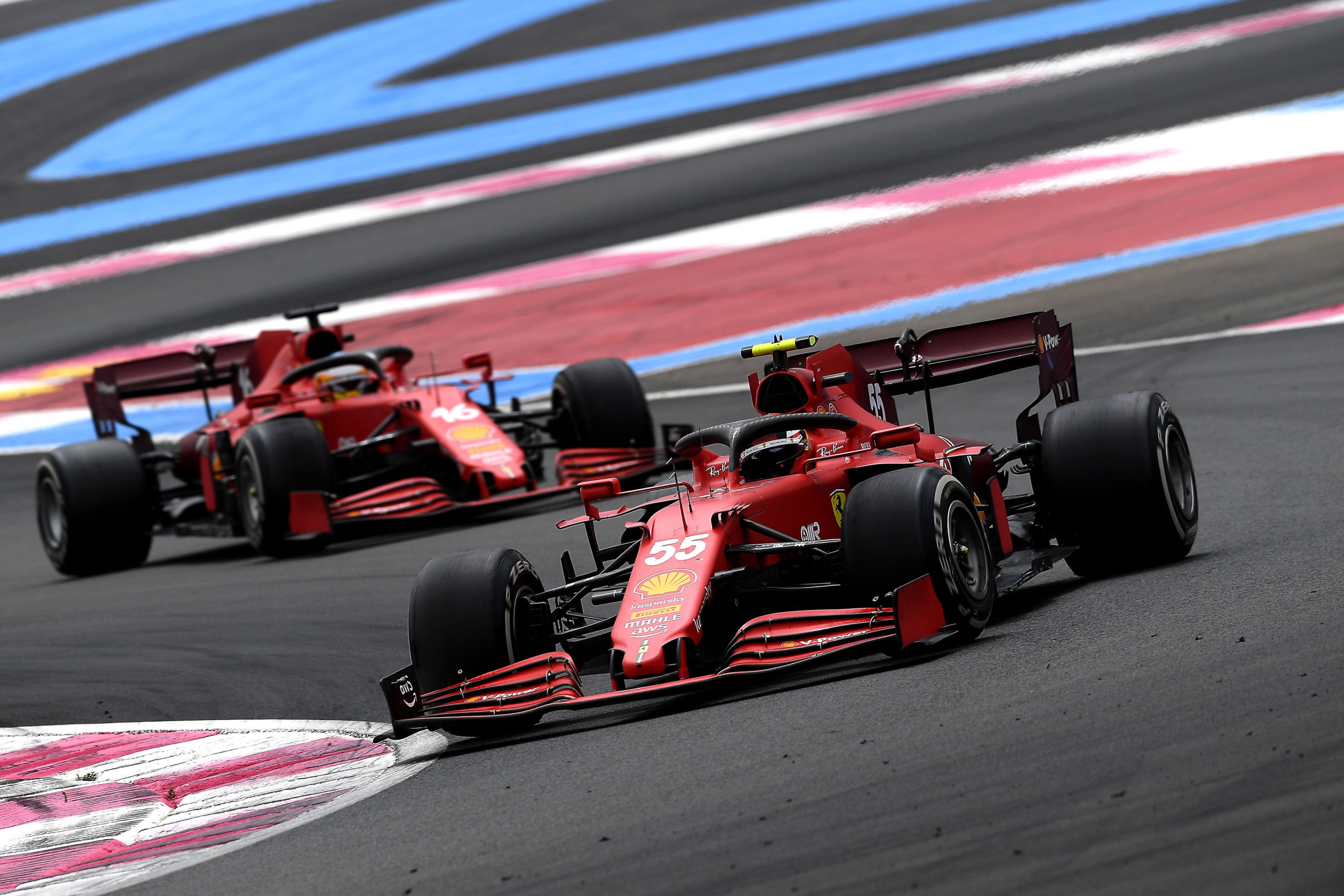 Charles Leclerc is currently sixth in the 2021 F1 Drivers ...