Lewis Hamilton was the undoubted star of the F1ESTA! that was the 2019 Mexico Grand Prix and he was even joined on the fantastic podium at the Foro Sol stadium section by his number 44 Mercedes AMG Petronas Motorsport car.
Hamilton emerged victorious at the end of the race which, on Saturday night, he had seemed very unlikely to win and after the first lap, a miracle looked to be required to secure victory. Both Ferraris were on the front row and then he went off at turn 1 after the start while duelling with Sebastian Vettel. Come the next corner he and Verstappen touched, so the situation seemed somewhat compromised. But the five times world champion produced yet another bravura performance to take his tenth win of the season, his 83rd in total.
"Today was a surprise, we've really struggled here for quite some time and we came into this weekend expecting it to be very difficult. We really thought we would be on the back foot, but we kept our heads down, we kept working hard and it all came together in the end. I had a crazy first couple of corners today, I was pushed on the grass at the start and then Max hit me. It was not easy to recover from that afterwards – I had a massive chunk of my floor missing, so the rear end was moving a lot and I had to really change the dynamic of how I was driving. I don't know how I managed to keep it going, but I did. The guys also did a fantastic job with the strategy – we stopped pretty early, and honestly I thought it might have been too early, but it all worked out in the end. I really wanted to deliver for the fans today; they were all out there during the drivers' parade supporting me, so I really wanted to give them a good performance and I'm so grateful we won," said Hamilton.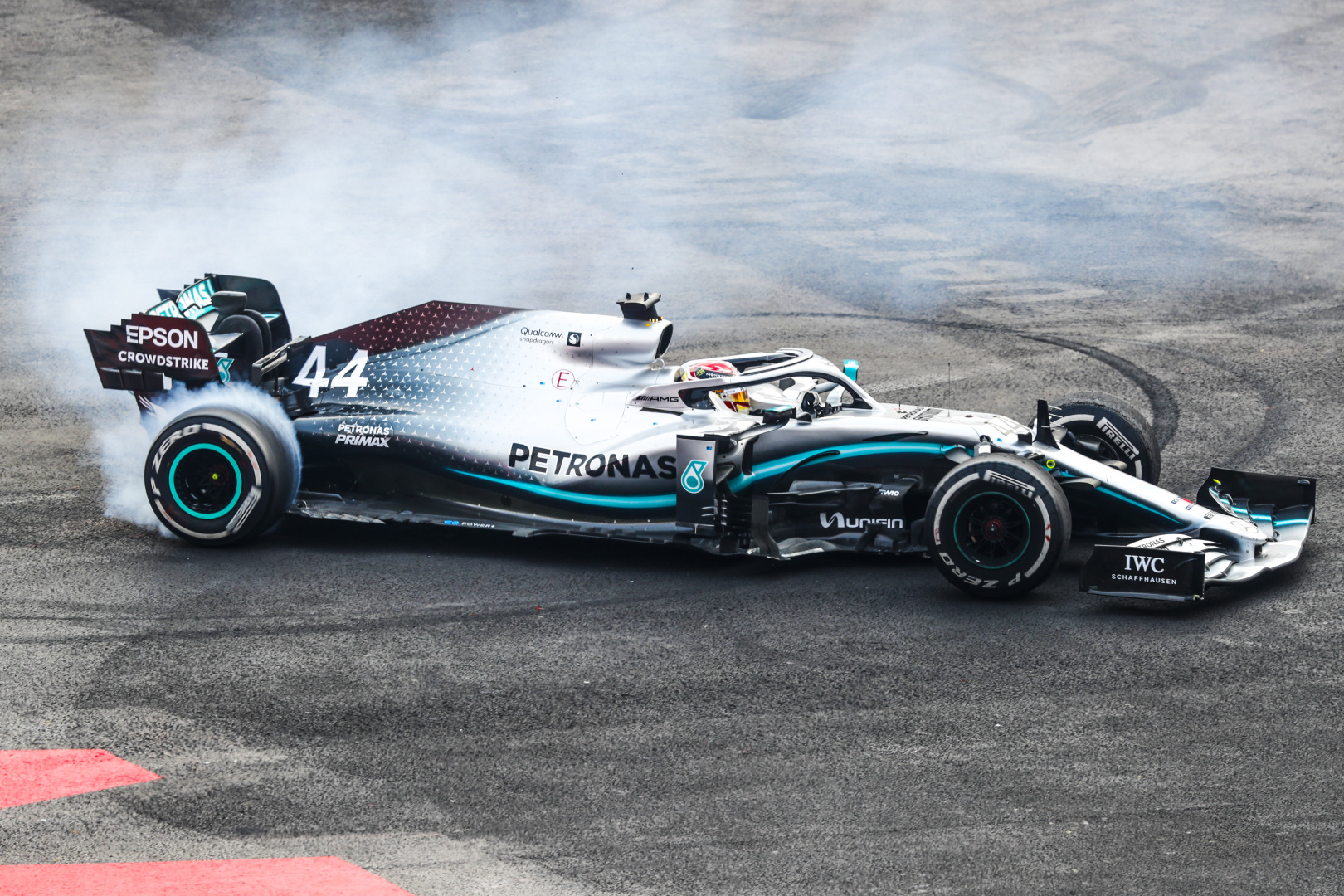 Despite no longer being the quickest over a flying lap, given that a Mercedes has not been on pole since Germany, the champions-elect proved to be strongest in the race today, both in terms of pure performance and in how they handled the strategy. In fact, that was the key to turning things around, linked to Hamilton's usual masterful ability to manage the tyres. Mercedes immediately went for a one-stop strategy, which given the data from Saturday and the long runs on Friday, did not seem to be the best. Furthermore, the Silver Arrows strategists split their options, bringing Hamilton in early on lap 23, while Bottas stayed out until lap 36. The Finn pretty much marked Vettel who was leading at that point. After the run of pit stops, which ended with Leclerc's second stop on lap 43, having made his first on lap 15, Hamilton found himself in the lead, but facing the prospect of going all the way to the end of the 71 lap race on a set of Hards which had already done around 20 more laps than those of his pursuers.
Thus began a short sprint race between the two Mercedes and two Ferraris, all on Hard tyres, with Hamilton the hare to Vettel's hound, the German himself being hunted down by Bottas who at this point looked capable of catching the both of them. Behind this trio, running within 6 seconds of one another, came Leclerc who had started favourite and even if the two-stop strategy was not looking that good, he still had hopes of being in the game, making the most of being on fresher tyres.
In fact, there was no change in the order, even if there were moments when it seemed that Vettel and Bottas might have deprived Hamilton of the win. However, the Englishman never let them get that close, proving that he had a bit in hand every time that Vettel got within less than two seconds of him. Bottas was never able to attack the Ferrari man, even on a couple of occasions when he could use DRS. Leclerc did manage to close on the Finn, despite a slow second pit stop because of a problem fitting the right rear wheel. But his hope evaporated with a mistake at turn 4 with 12 laps remaining. From then on, the Monegasque didn't seem able to keep up and had to settle for fourth, definitely below his expectations going into the race. Scant consolation came in the form of a point for setting the race fastest lap.
The man leaving Mexico with the most regrets is undoubtedly Max Verstappen. Yesterday, the Aston Martin Red Bull Racing driver was fastest in qualifying, but was then dropped three places on the grid for not respecting the yellow flag waved when on the final lap. A collision with Hamilton on the opening lap and a puncture following another incident with Bottas as he tried to pass him on lap 4 meant he had to pit and take on a set of Hards, which he proceeded to drive on for 66 laps all the way to the chequered flag going from last to sixth.
He did it without any outside help such as safety cars but finishing over a minute off the winner must leave him reflecting on the missed opportunity of scoring a third win of the year. He finished behind team-mate Alexander Albon who starred in the opening laps behind the two Ferraris, but then suffered as did Leclerc by opting for a two-stop strategy.
Daniel Ricciardo also did a great tyre management job, starting from 13th running a very long 50 lap stint on Hards so that he was chasing local hero Sergio Perez as they fought to be the "best of the rest." Once he took on the Mediums, Ricciardo closed up to the Mexican Racing Point driver but could not get by. He got his front wheels ahead at one point but his attack into turn 1 was decidedly optimistic and he ended up going off track, but with no consequence.
Pierre Gasly and Nico Hulkenberg completed the top ten although ninth across the line was Daniil Kvyat. Torro Rosso's Russian had barged his way past the Renault at the final corner but Hulkenberg was sent crashing into the barriers and Kvyat dropped down to 11th with a 10-second penalty.
Four teams failed to score points today. That's hardly a novelty for Williams, who have struggled all year and indeed Haas and Alfa Romeo have also struggled since the summer break, whereas for McLaren, pretty much the fourth team in the pecking order, this was unexpected. Carlos Sainz was down in 13th while Lando Norris didn't see the chequered flag, after the team sent him off after a pit stop with one wheel not properly secured, which dropped him to the back of the field so that a short while later the team decided to retire him.
Lewis Hamilton has not yet got his hands on his sixth title, but he's getting even closer to this amazing achievement. He leads his team-mate by 74 points and there are only 78 up for grabs from the remaining three races. The fight for third is still on, with Leclerc now only 6 points ahead of Vettel. Vettel has now dropped to 16 behind the Monegasque. The fight for fifth in the Constructors' is still on with Renault on 73, nine points ahead of Toro Rosso and Racing point.
There's no time to pause for breath because after this amazing Mexican fiesta, with 138,435 fans turning up today and 345,694 over the weekend, Formula 1 cars are back on track as from Friday in Austin where the Circuit of the Americas hosts the FORMULA 1 EMIRATES UNITED STATES GRAND PRIX 2019 on 3 November.
Want to save this information for later?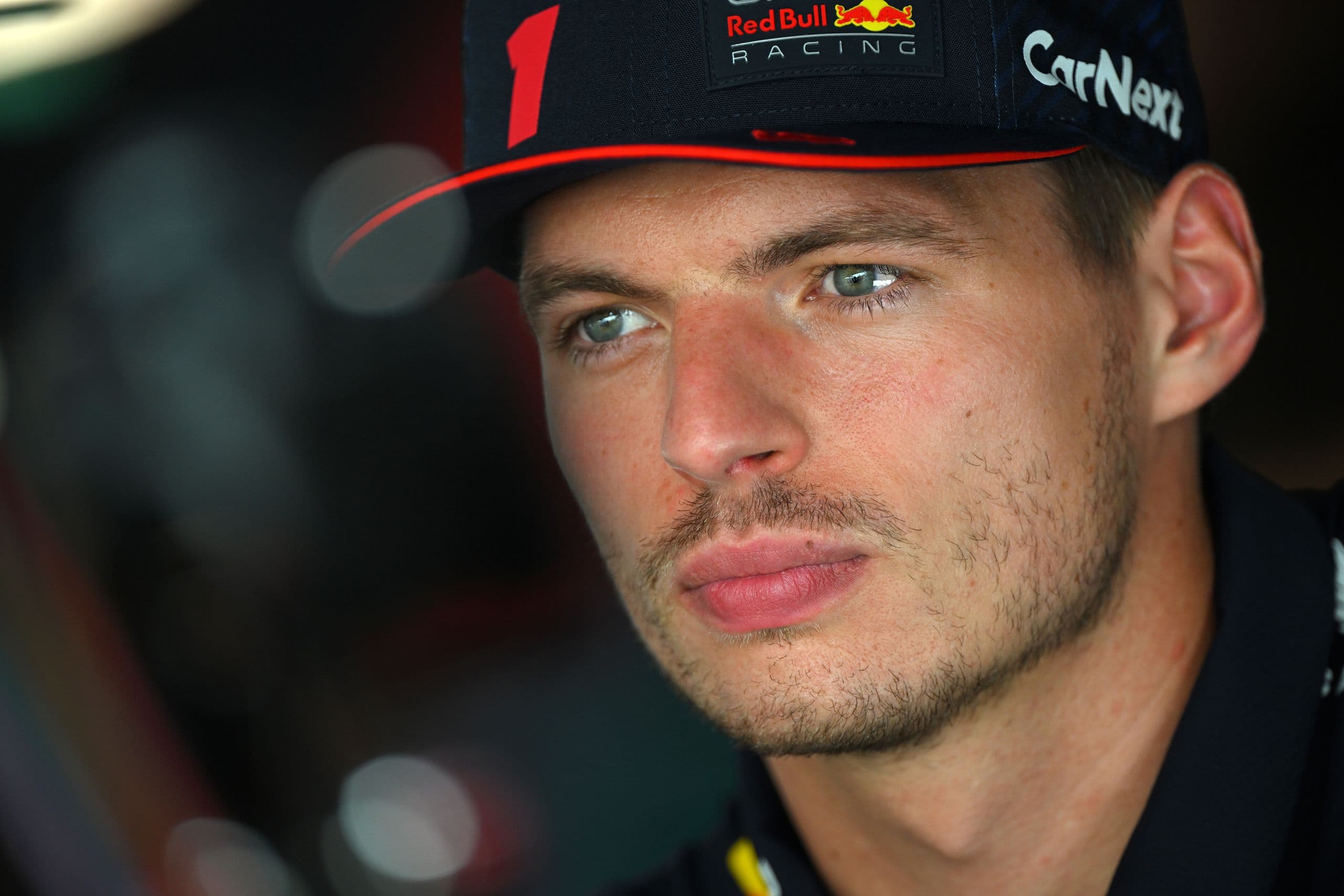 Why Max Verstappen deserves some respect, at the very least, ...