Max Verstappen's army of orange-clad supporters has finally had good cause for celebration on a Saturday. After 92 attempts at qualifying, the Dutchman secured his first-ever pole when he was fastest in a closely contested qualifying session for tomorrow's Hungarian Grad Prix.
Max Verstappen Claims Maiden Pole
The Aston Martin Red Bull Racing driver set an outright track record of 1.14.572 on his last run, much to the delight of his fans who had to wait a few moments for the two Mercedes AMG Petronas Motorsport drivers to fail to beat his time, before going wild.
"It has been a great day and the car was hooked up straight away in Qualifying. To come out on top is incredible and my first pole position will always be a special one. It's also nice to get pole on a great track like this as a qualifying lap on low fuel is so enjoyable. You can really feel the grip of the car with the full downforce and it's a lot of fun out there. We are closing in on the front-runners all the time and Honda keep pushing hard to optimise everything. Today was another great day for everyone within the Team, but that Team also includes Honda, so a big thank you as the car has been flying. The hard work is paying off and it's great to see. I haven't done a long run this weekend but lately our car has been even better in the race, so I don't feel too worried. We just need to try and get a clean start and get the job done. I also didn't realise there were so many Dutch people in Hungary at the moment and it was amazing to see them all in the grandstands. We are all very close so tomorrow should be another exciting race," said the pole sitter.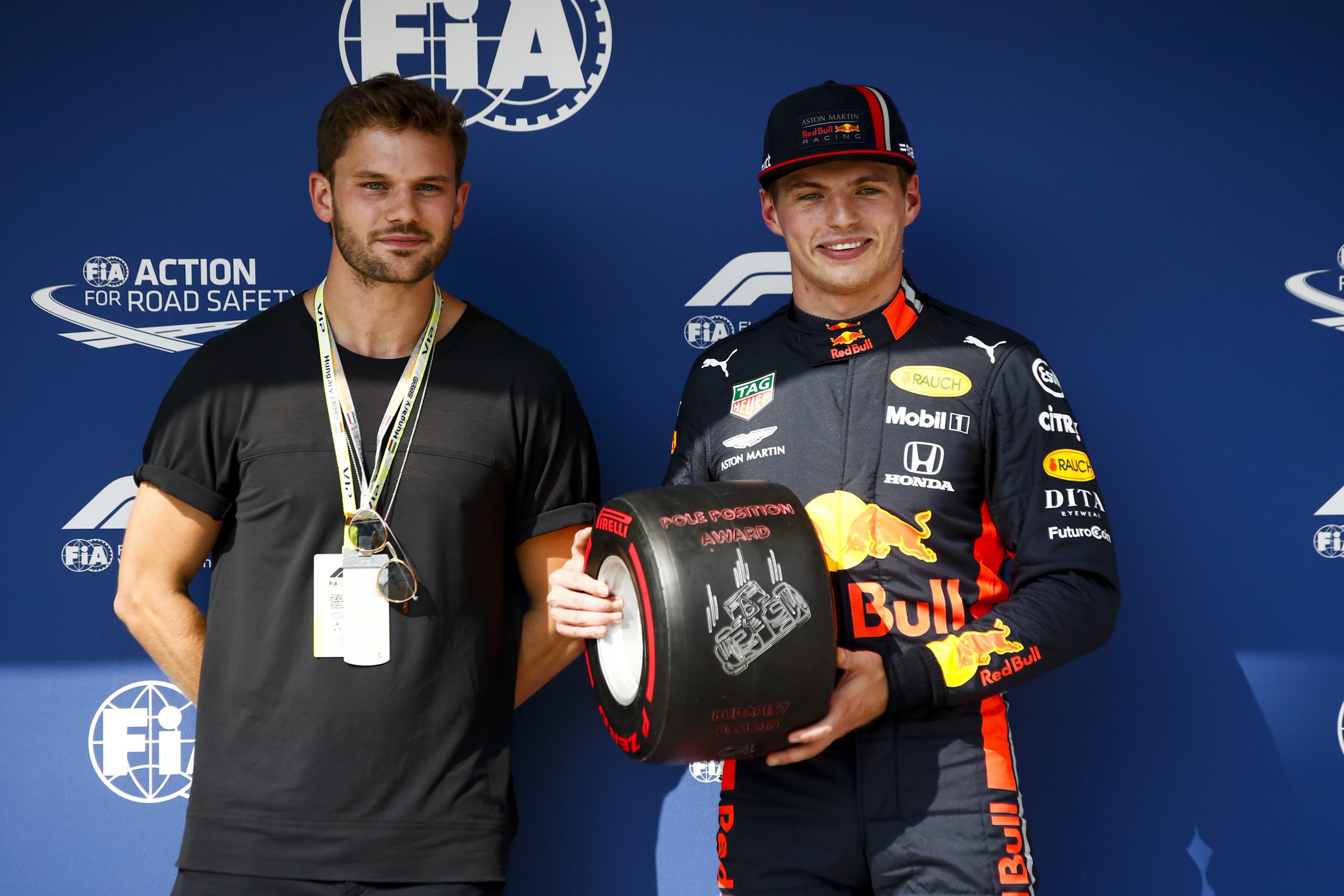 Mercedes Duo Second and Third
Valtteri Bottas was second, just 18 thousandths of a second slower, equivalent to a distance of just over one metre. Lewis Hamilton was almost two tenths down with a best lap of 1.14.769. These three were the only drivers to get under the 1m 15s barrier, although the Scuderia Ferrari duo got close, Charles Leclerc again quicker than Sebastian Vettel, the fight going 1.15.043 to 1.15.071.
A quick look at the sector times on the final laps clearly shows the relative strengths and weaknesses of the top teams. Ferrari is quickest in sector 1 with Vettel doing a 26.918, Verstappen a 27.095 and Bottas a 27.079. The Finn was fastest in sector 2 (26.411) over half a tenth better than Verstappen (26.458) and Hamilton close on 26.488. Leclerc was already around a tenth and half down on 26.553. Verstappen really shone in the third sector, the slowest one where until that point Mercedes had been fastest. But on his final run he beat them with a 21.021, 32 thousandths faster than Bottas and 79 quicker than Hamilton while the Ferraris collapsed (21.360 Vettel, 21,454 Leclerc) also beaten by Gasly (21.169.)
Red Bull Racing Gaining Ground
This pole position was down to an improving technical package from Red Bull combined with the Dutchman's undoubted talent, which can also be seen in the fact he was 878 thousandths faster than his team-mate Gasly, who is sixth on the grid. This was Red Bull's 61st pole, its first with Honda and only its fourth in the hybrid era. The previous three all came courtesy of Daniel Ricciardo in Monaco in 2016 and 2018 and in Mexico last year.
"That was a fantastic performance by Max. I'm really pleased to see him get his first pole position and become the first Dutchman to do so. It was absolutely nip and tuck throughout and his first run in Q3 was a brilliant lap. To then better it would have been tough but he managed to chip away and it all came down to the last two corners. I think Valtteri had a little bit of oversteer in Turn 13 whilst Max absolutely nailed the final two corners and two hundredths of a second was the margin at the line. Max brings Honda its first pole since 2006 and the Hungaroring is an important track to have grid position so hopefully we can convert it for a good haul of points tomorrow. I think we're really starting to get performance on the car, the teams in Milton Keynes and Sakura are doing a great job and we've definitely made progress in the first half of the year. On Pierre's side, he made it through Q2 on the harder tyre which was our aim, but then unfortunately in Q3 he made a mistake on his fast lap. In P6, he's right next to the Ferraris but everything is still to play for," added Christian Horner.
George Russell Shines
While Max was the star, another driver proved his talent further down the order. The Williams team is making progress but still lags behind the rest of the field, but today, George Russell managed to outpace other teams for the very first time, almost getting through to Q2, but actually missing it by just 53 thousandths of a second.
Having qualified 16th, he actually starts 15th because of a penalty for Antonio Giovinazzi who was 14th in Q2, but was deemed to have obstructed Lance Stroll in the first part of the session. After Robert Kubica gave Williams a point in Hockenheim, this is a further confidence booster for one of the most famous teams in Formula 1. One of the youngsters whose strong performance can now be almost taken for granted is Lando Norris, who was seventh fastest in 1.15.800, beating team-mate Carlos Sainz by 52 thousandths. The gap is also very small between the two drivers completing the top ten, with Romain Grosjean beating Kimi Raikkonen by just 28 thousandths.
Chance of Race Day Rain Diminishing
Rain was forecast for today, but it only skimmed the Hungaroring and now the risk of having a wet race tomorrow is gradually diminishing. The biggest unknown is still that of how the tyres will perform over a long run, given that yesterday no one really managed to do a race simulation and this morning there was not enough time in FP3 to complete the work usually carried out on Friday relating to this aspect. It adds even more uncertainty to what looks like being a very close race. Who will come off best between Verstappen and the Mercedes duo? Could Ferrari pick up the pieces if there's drama up front? And who will be best of the rest?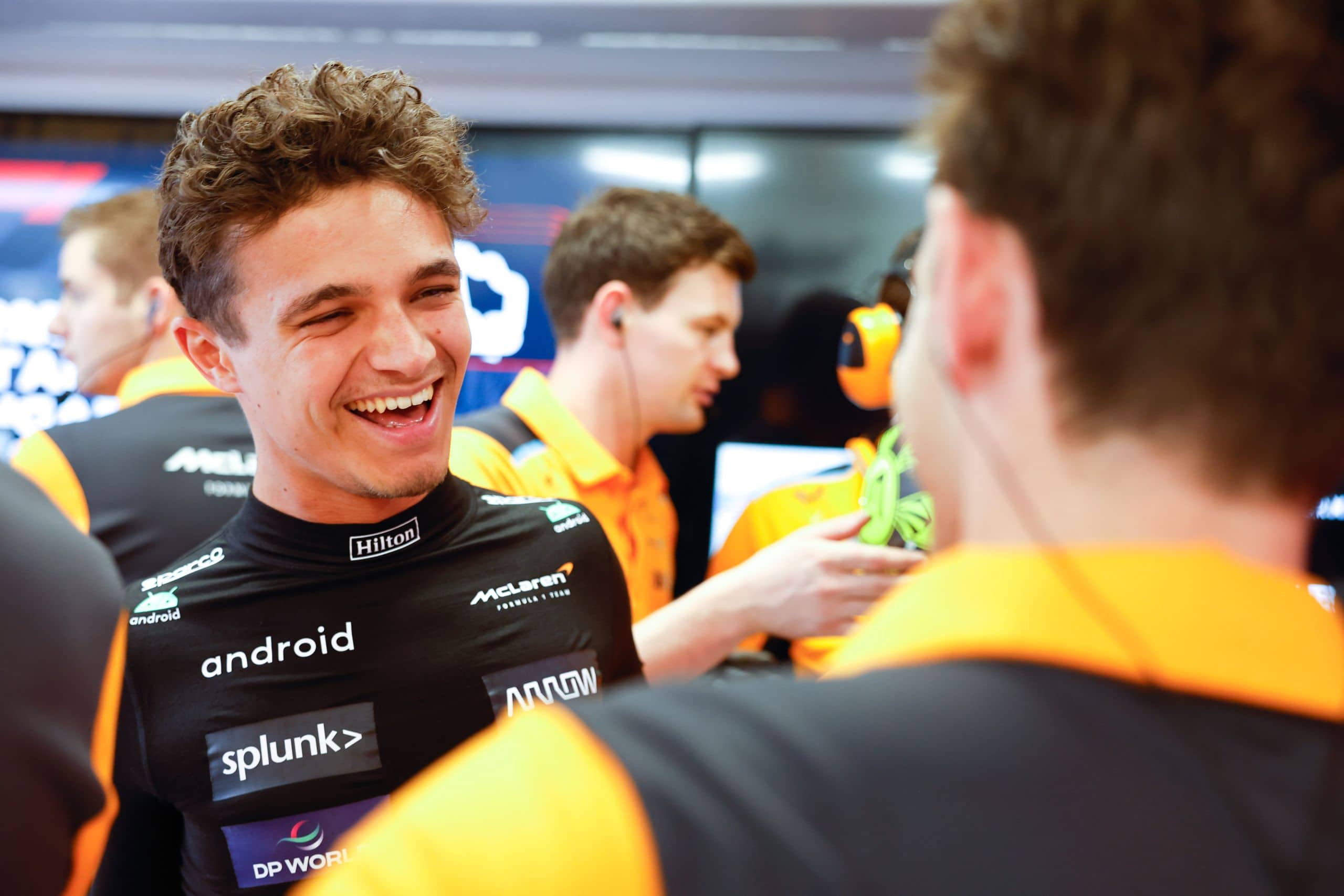 In the most recent times, Zak Brown, the top boss ...