Thanks to yet another great performance from Lewis Hamilton, Mercedes AMG Petronas Motorsport will start the 2019 German Grand Prix from pole position. The five-times world champion was the only driver to get under the 1m 12s barrier, with a first run in Q3 producing a 1.11.767, which was three tenths quicker than Max Verstappen, the Aston Martin Red Bull Racing driver, who also set his best lap on his first attempt in the final part of the session with a 1.12.113.
"I'm super happy to be on pole, it's such a special race for all of us. The whole team is dressed up this weekend to celebrate 125 years of motorsport and our 200th race which is really cool. We've got Ola, our new CEO here from Daimler, so I hope that I can deliver on a weekend where everyone is here. It's not just unfortunate what happened to Ferrari today, but unfortunate for the sport too because it was building up to be a really exciting qualifying session. I don't know how close it would have been in the end, but they were quick all weekend. I was really happy with my first lap in Q3; I just lost a little bit of time in Turn 8. Position on the grid is really important here, so I'm grateful to be starting from pole and hopefully I can try to stay out in front tomorrow," said Hamilton.
Hamilton, who had been feeling unwell, did not have an easy time of it in qualifying, as he had to go for a second attempt in Q1, after he encountered traffic on his first run, but in the end he stamped his authority on the session. The Dutchman nearly saw his second place on the front row escape him, when Hamilton's team-mate, Valtteri Bottas made a second run which ended up being just 16 thousandths slower.
Bottas thus has to settle for a second-row start, where he will find Red Bull's Frenchman, Pierre Gasly (1.12.522) alongside him.
"It was not an easy qualifying session for me today, I struggled with the consistency in the braking zones in Turn 2, 6 and 8 – all of the heavy braking events. I just didn't have a consistent feeling under braking, so I couldn't really put a good lap together. It certainly wasn't the best session, but starting from P3 tomorrow is not a disaster either. It's a shame what happened to Ferrari, but I'm sure they will be quick tomorrow. There's also a chance of rain for tomorrow which would certainly make things interesting. It's still all to play for and I'm looking forward to the race," added Bottas.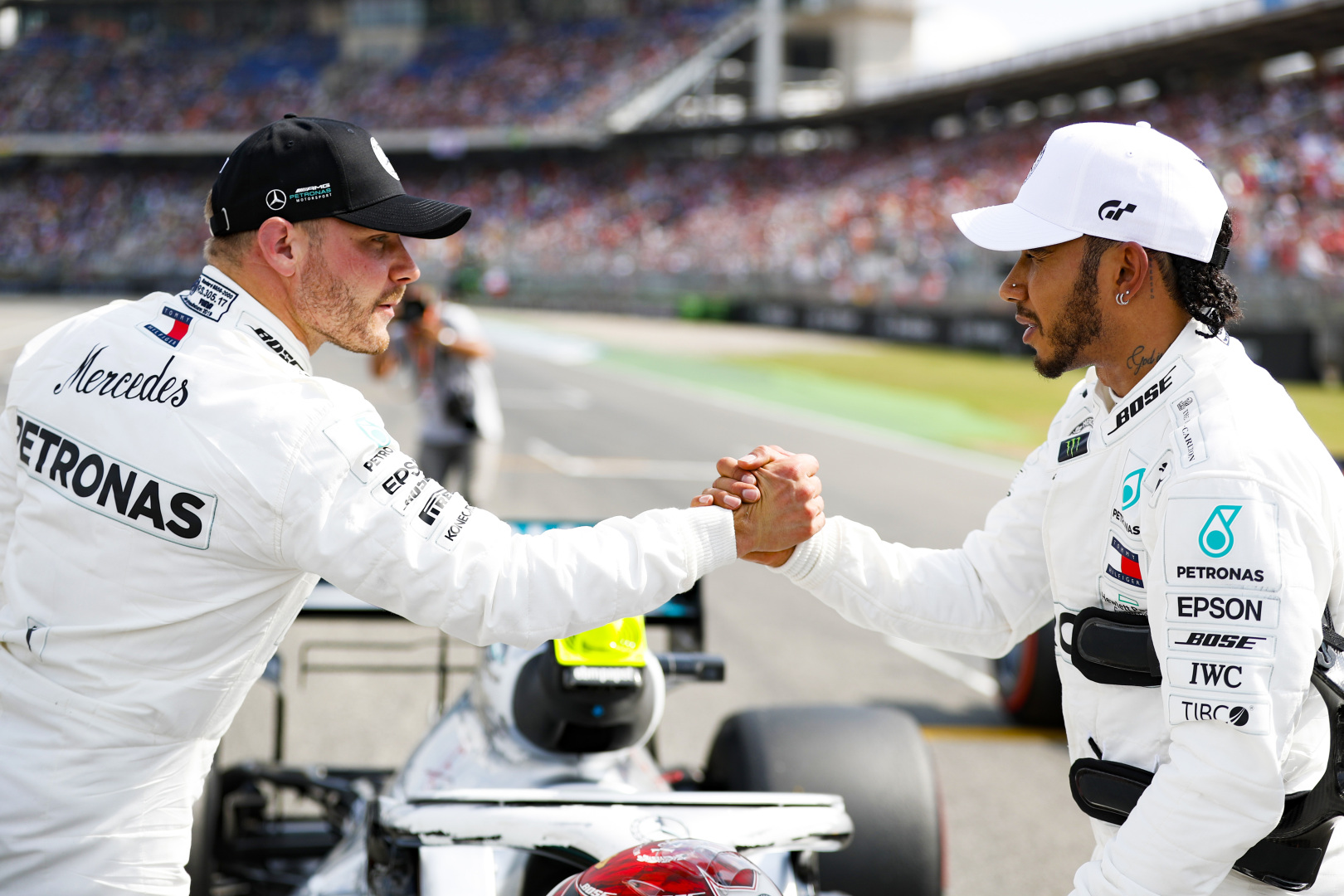 This was his best-ever F1 qualifying result in his still short career to date and it confirms the progress made which was first seen at Silverstone a fortnight ago.
After two Mercedes and two Red Bulls, one could reasonably expect to find at least one Ferrari. But to say the Italian team had a very difficult afternoon in Hockenheim would be something of a euphemism. Sebastian Vettel didn't even post a time in Q1 because of a turbo related problem and he will thus start from the back of the grid. As for Charles Leclerc, having been fastest in Q1 and second in Q2, he took no part in Q3 because of a failure of a fuel system component. His time in Q2 (1.12.344) set on Medium tyres, would have been good enough to see the Monegasque on the fourth spot on the grid, which shows how strong Ferrari has been this weekend. But he took was let down by reliability issues. Small consolation for Leclerc who will at least be able to start on the most suitable tyre compound in terms of strategy, unlike many of the drivers directly ahead of him on the grid.
The third row features two Ferrari-powered cars: Kimi Raikkonen's Alfa Romeo, fifth in 1.12.538 and the Rich Energy Haas F1 Team's Romain Grosjean, sixth in 1.12.851. A further three teams managed to get at least one driver in the top ten: McLaren F1 Team with Carlos Sainz (7th in 1.12.897), SportPesa Racing Point F1 Team with Sergio Perez (8th in 1.13.065) and the Renault F1 Team with Nico Hulkenberg (9th in 1.13.126). The German thus maintained his good qualifying record at this track, where he has always been in the top ten in all six races in which he has taken part here.
Outside the top ten, there are naturally some unhappy faces, but at least Antonio Giovinazzi had something to smile about. The Alfa Romeo driver was deprived of a Q3 spot by just one-hundredth of a second but still starts eleventh. But neither Kevin Magnussen nor Daniel Ricciardo will be pleased at starting behind their respective team-mates, given that the time gaps in Q2 were really small (two-hundredths between the Dane and Romain Grosjean, 33 thousandths between the Australian and Hulkenberg.) Lance Stroll could be happy at making it to Q2 for the first time this season, which he had not managed since last year's Japanese Grand Prix. A surprising elimination in Q1 was Lando Norris, given that he had started from the top ten for the last four races. The McLaren rookie starts from sixteenth place.
Mercedes must be clear favourites for tomorrow's race and not just because of their technical package. The Silver Arrows can also make the most of the fact that Hamilton and Bottas can start on the Mediums and, in a race where a one-stop strategy is definitely the quickest, moving from the Mediums to the Hards, that's quite an advantage, given that Verstappen and Gasly will start on the Softs.

Given his penchant for dominance and sheer consistency, most headlines ...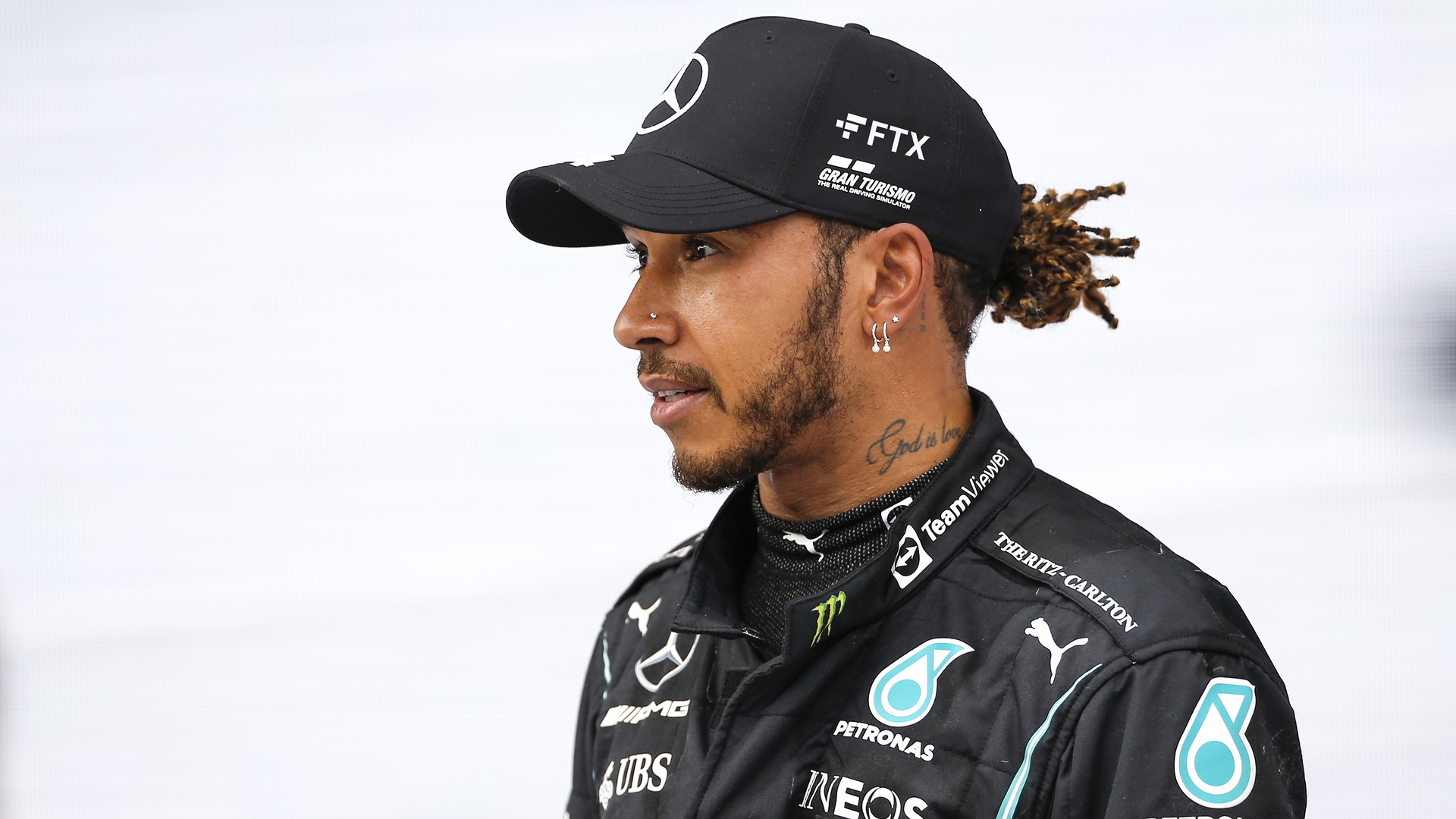 FTX Trading Limited ("FTX" or "the Company"), a leading global ...